Riots on Champs-Élysées as French protest fuel taxes, elitism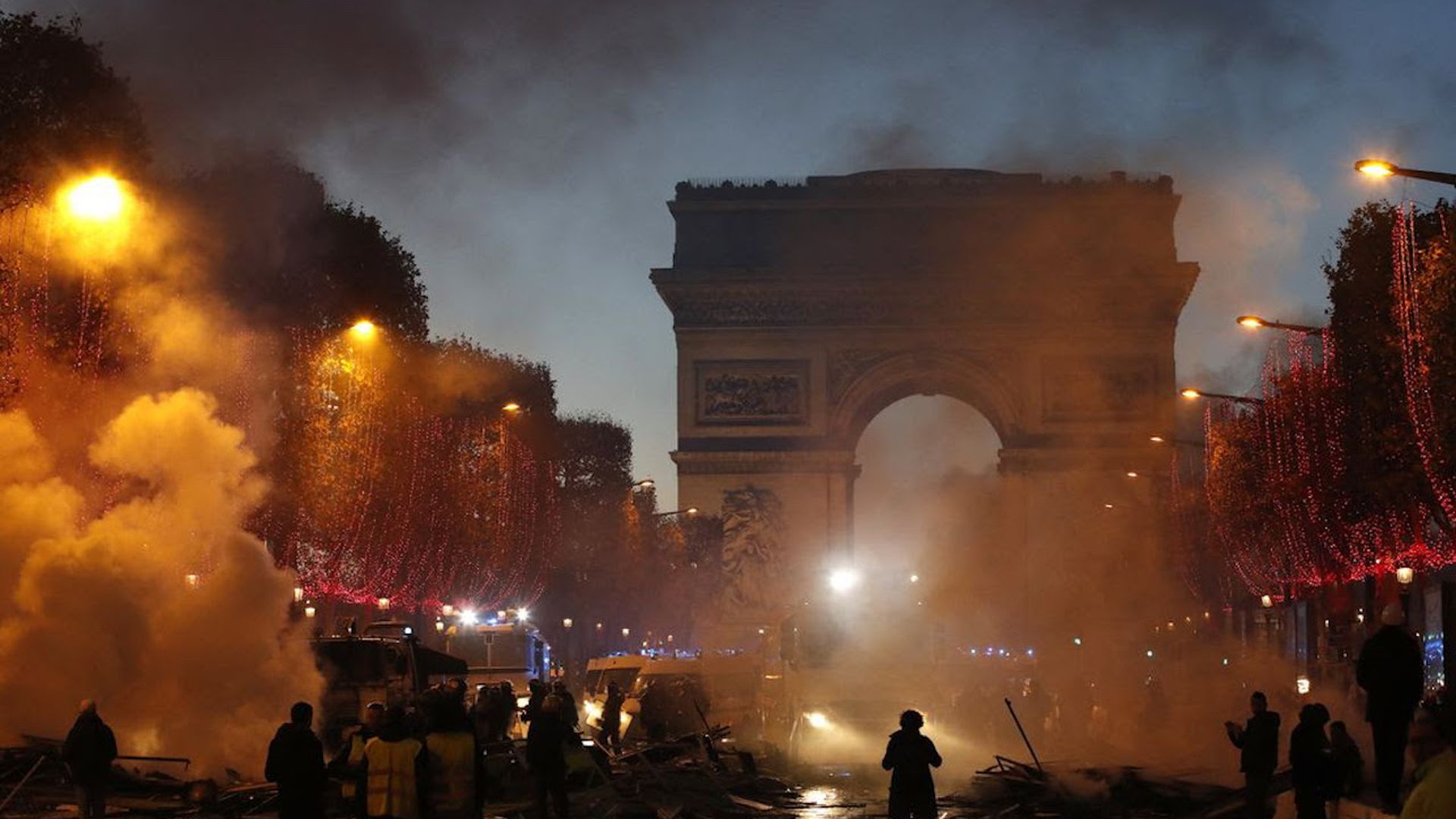 Plumes of smoke rise near the Arc de Triomphe on the Champs-Élysées in Paris, decorated with the Christmas lights, during the second weekend of France-wide protests against a rise in the gas tax, and general discontent with fiscal burdens.
The big picture: "Thousands of police were deployed nationwide to contain the eighth day of deadly demonstrations that started as protests against tax but morphed into a rebuke of President Emmanuel Macron and the perceived elitism of France's ruling class," AP reports. "It's going to trigger a civil war and me, like most other citizens, we're all ready," said Benjamin Vrignaud, a 21-year-old protester from Chartres.
Why it matters, from the N.Y. Times' Adam Nossiter in Paris:
"Welling up rapidly from rural and forgotten France, this broad-based, citizen-driven movement is among the most serious challenges yet to President Emmanuel Macron's pro-business government."
Trump tweets this morning: "The large and violent French protests don't take into account how badly the United States has been treated on Trade by the European Union or on fair and reasonable payments for our GREAT military protection. Both of these topics must be remedied soon."
Go deeper