Report: Trump wants to cut deficit but still demands pricey spending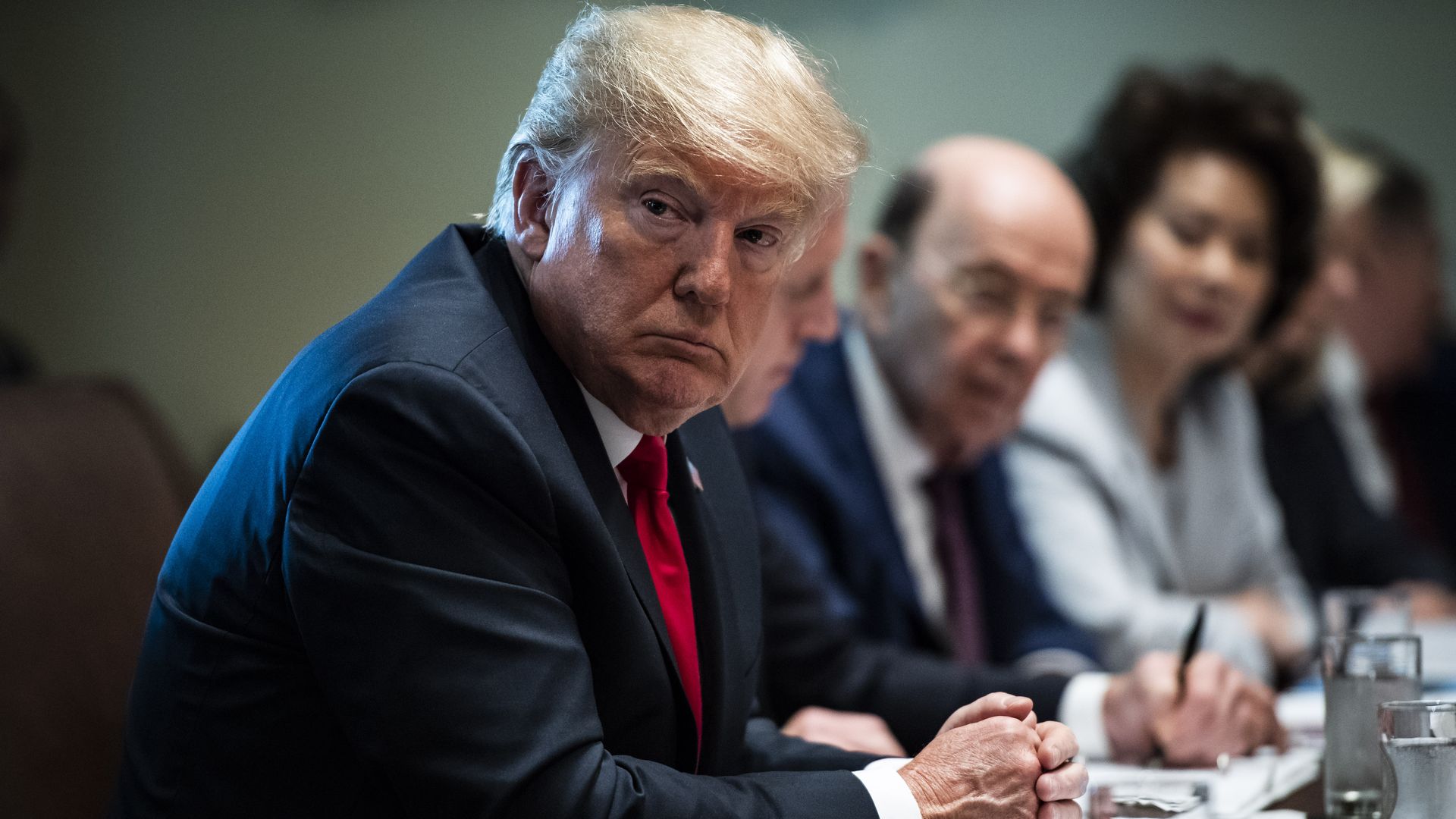 Ten current and former White House and congressional officials told the Washington Post that President Trump has been urging his top advisers to cut the growing federal deficit, even as he tries to implement pricey programs, like a massive infrastructure package.
The big picture: 2010's Tea Party wave, which propelled many budget-conscious Republicans to power in Washington, was prompted by increased federal spending and concerns of big government that have long been central issues for the GOP. But Trump's contradictions reflect how conflicted the party has become — even as the Congressional Budget Office said earlier this year that the deficit will approach $1 trillion by the end of 2019's fiscal year.
Trump is not well-versed on the particulars of the federal budget, according to the Post. He had largely expressed no interest in discussing the matter and instead told former chief economic adviser Gary Cohn to simply print more money.
"'He'd just say, run the presses, run the presses,' one former senior administration official said, describing the president's Oval Office orders. 'Sometimes it seemed like he was joking, and sometimes it didn't.'"
The White House did not respond to the Post's requests for comment.
The details: Trump ordered his Cabinet secretaries last month to identify areas in their respective agencies where they can impose steep budget cuts. But he suggested that some areas, including the military, might be "curtailed slightly," per the Post.
Trump has said funding for Medicare and Social Security, two of the government's most expensive entitlement programs, will remain untouched. And the president's budget proposal set to be released early next year is not expected to include steep tax increases.
Yes, but: A frequent Republican argument — backed by budget experts — is that entitlement programs drive most of the spending in the federal budget.
Go deeper:
Go deeper