The best bits from Corey Lewandowski's new Trump book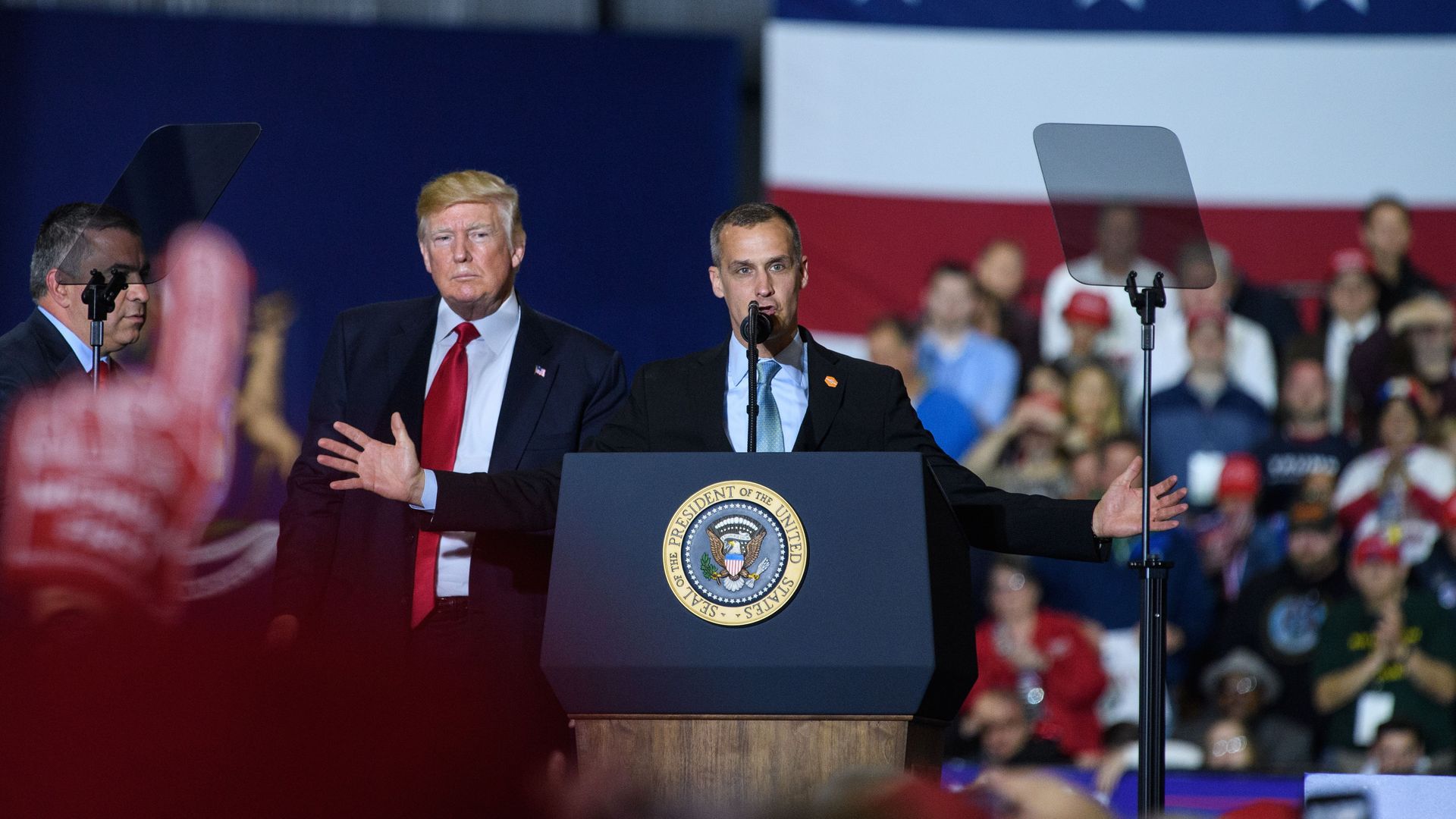 A new book by President Trump's former advisers Corey Lewandowski and David Bossie alleges that dozens of federal officials in Washington are working to undermine the president, according to a copy obtained by the Washington Post's Philip Rucker.
Between the lines: Neither of the men work inside the administration, but they are close to the president and see themselves as "his outside protectors," according to Rucker. But both remain controversial figures and some White House officials, including Chief of Staff John Kelly, who reportedly physically confronted Lewandowski in the White House this year, are skeptical of their intentions.
Some key takeaways from "Trump's Enemies: How the Deep State Is Undermining the Presidency," which is due out Tuesday:
Lewandowski and Bossie write that Trump told them in an interview for the book that Robert Mueller's Russia investigation has helped him politically. "I think it makes my base stronger. I would have never said this to you. But I think the level of love now is far greater than when we won." Vice President Mike Pence then agreed with Trump's assessment.
The president told them that he regrets not immediately firing FBI Director James Comey, saying, "I should have fired him the day after I won and announced please get the hell out."
They characterized former chief economic adviser Gary Cohn, who left the White House in March, as a "limousine liberal" and claimed that "the poster boy" conspired against Trump.
Lewandowski and Bossie similarly call establishment GOP officials who later joined the Trump White House, including former press secretary Sean Spicer, the "November Ninth Club," insinuating that the Republican Party never truly backed Trump until his 2016 victory.
Go deeper:
Go deeper