MLB asks Cindy Hyde-Smith to return campaign donation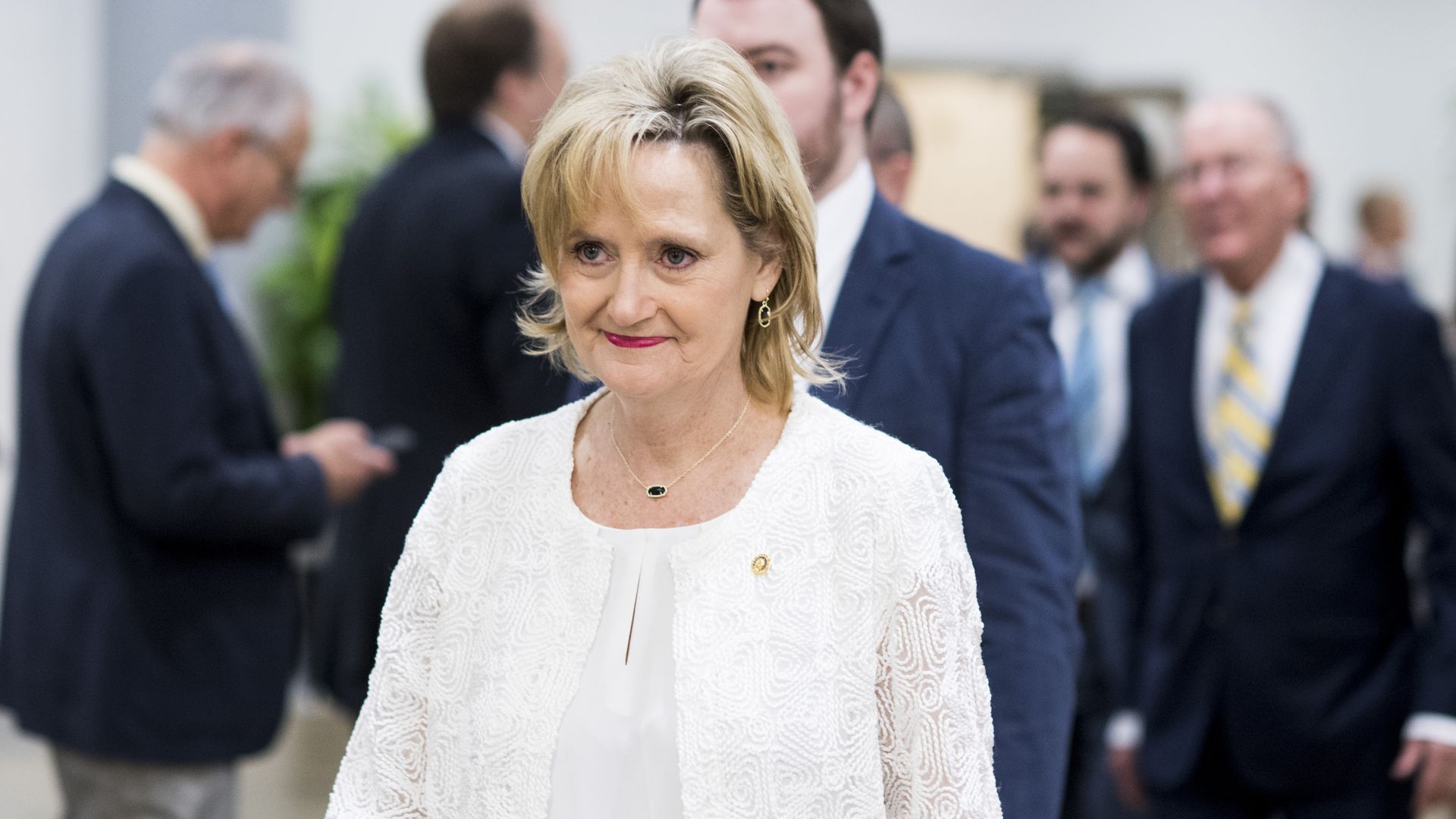 Major League Baseball has become the latest organization to ask Sen. Cindy Hyde-Smith, the Republican candidate in Mississippi's special Senate election runoff on Tuesday, to return a $5,000 campaign donation due to her recent controversial comments, ESPN reports.
The backstory: Hyde-Smith sparked backlash after she said that, if invited, she would attend a public hanging "on the front row" at a campaign event earlier this month. The remark triggered outrage due to Mississippi's history of racially motivated lynchings.
Hyde-Smith claimed the public hanging comment was an an "exaggerated expression of regard." But it's also been uncovered that she posted a photo in a Confederate military hat on her Facebook page in 2014 and, in high school, attended a "segregation academy," a type of private school created in Mississippi in the 1970s to avoid forced integration.
An MLB spokesperson said that the contribution was made "in connection with an event that MLB lobbyists were asked to attend," according to ESPN. The official added that the league "has requested that the contribution be returned."
The MLB contribution to Hyde-Smith was first reported Saturday by the political newsletter Popular Information.
Go deeper: The fight for Mississippi's special Senate election
Go deeper