Report: Mexico could become waiting stage for some migrants to U.S.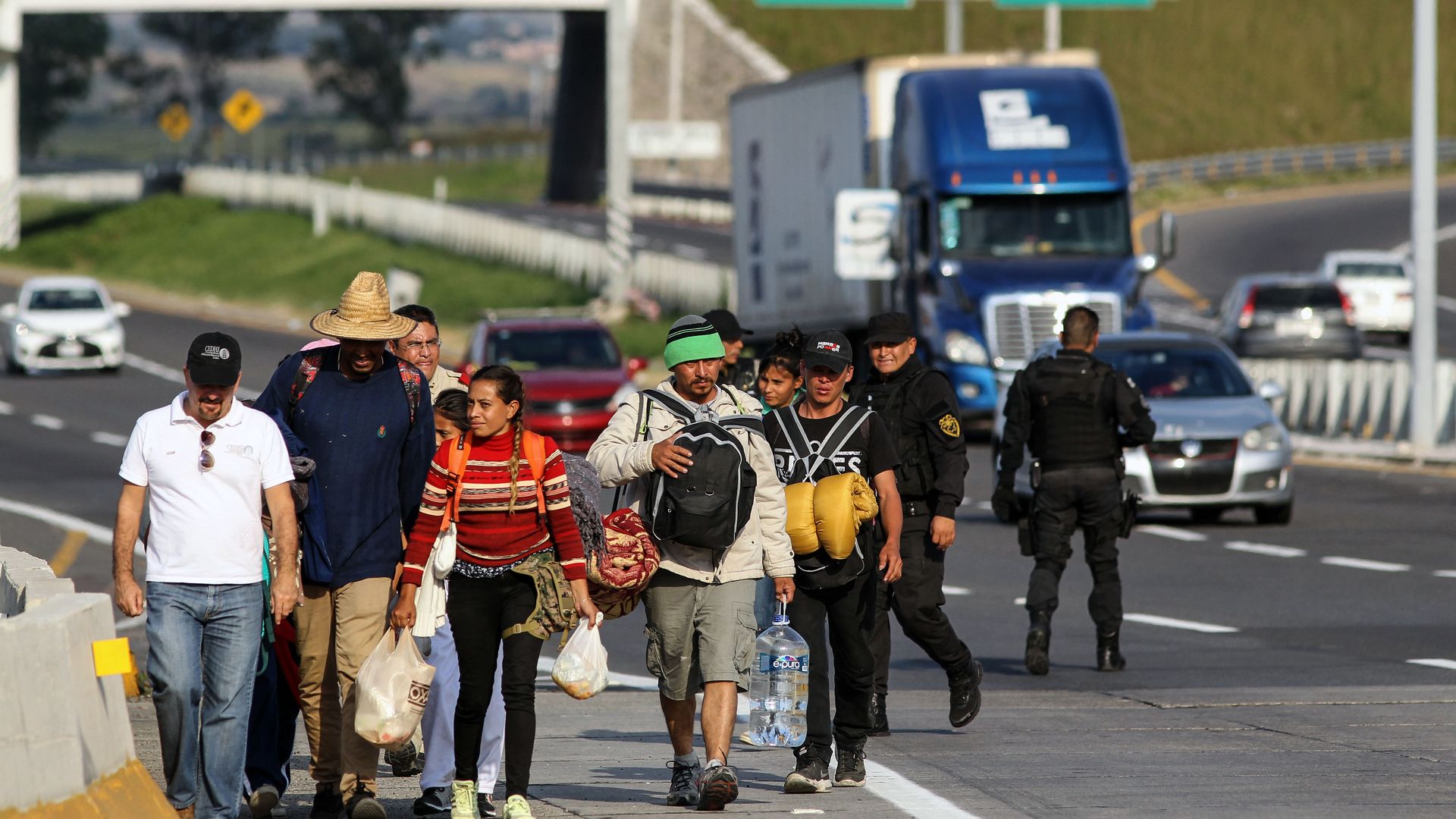 Mexican President-elect Andrés Manuel López Obrador's transition team and other Mexican officials indicated to the Trump administration that they at least temporarily support a U.S. plan to rework the border policy so that asylum seekers must wait in Mexico as U.S. courts review their claims, the Washington Post reports.
Why it matters: An agreement would break tradition with current asylum rules and provide a barrier in the path of Central American migrants attempting to receive asylum in the U.S.
Details: The plan, known as "Remain in Mexico" according to the Post, would potentially alter the current system, which Trump has labeled as "catch and release."
People seeking asylum have been able to wait on U.S. soil in the past where conditions are generally safer. Many asylum seekers are looking to escape poverty and violence.
But, the administration views this deal as a possible breakthrough that could deter future migrant caravans from Central America.
There's been no formal agreement yet and the WashPost reports the administration is concerned that Mexico could still pull out.
Go deeper: Judge blocks Trump's asylum ban for migrants who enter U.S. illegally.
Go deeper