1. Record number of immigrant children in U.S. shelters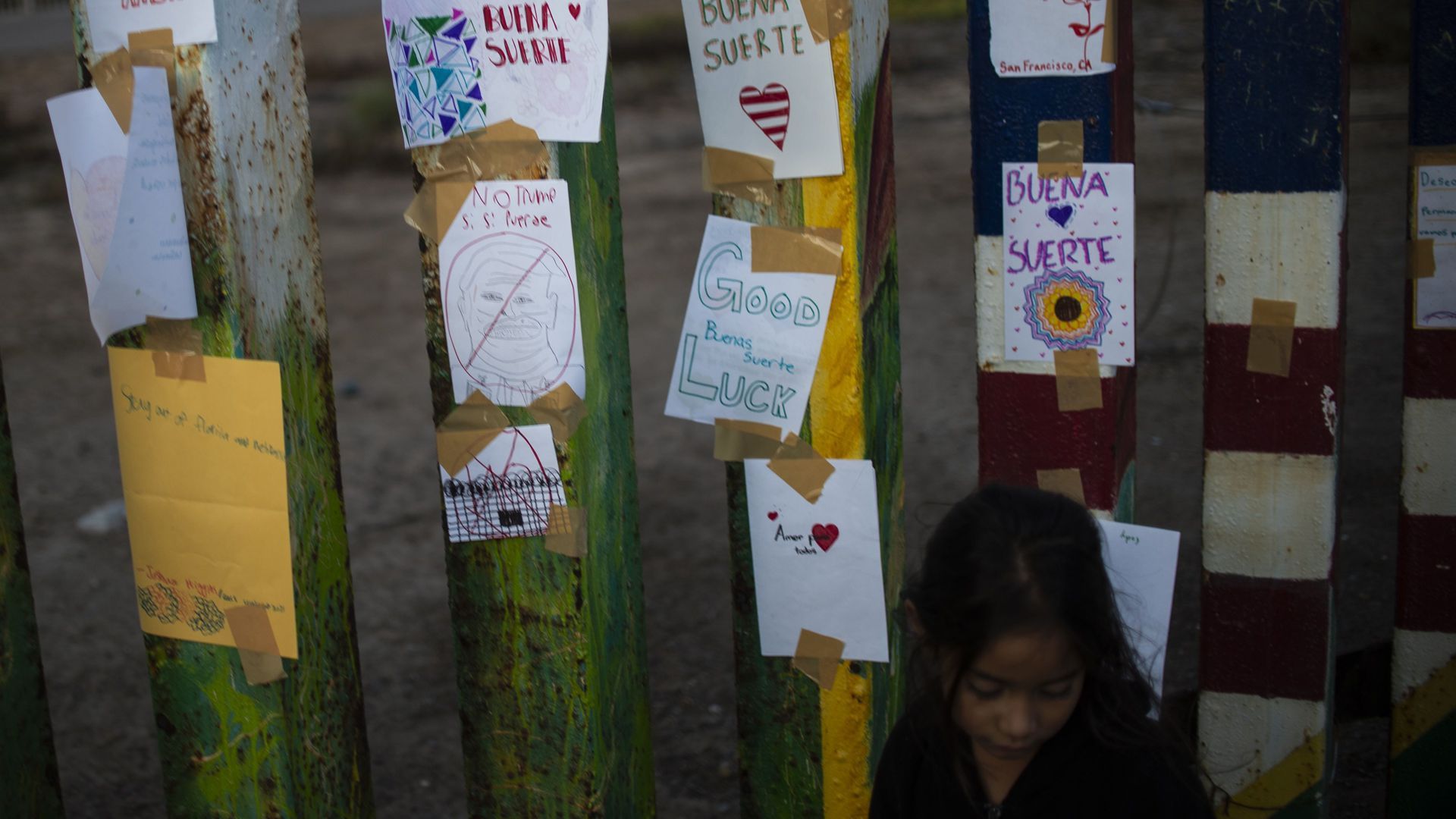 A record 14,030 immigrant children were in shelters across the country as of last week, one-third of them in Texas, the Houston Chronicle's Lomi Kriel reports.
Why it matters: "It is almost three times the number of children in federal detention a year ago."
Why it's happening: "Advocates largely fault a new government requirement, implemented this summer, that requires all adults in a household seeking to care for an immigrant child to submit their fingerprints for a background check. That information is shared with the Department of Homeland Security and at least 41 so-called sponsors lacking legal status have been arrested,"Under a California judge's orders, most of the separated families have now been reunited, and almost all of the children currently in shelters came here on their own."
But the kids are "being detained longer — an average of 75 days in August, compared to 59 days in June and 41 days in fiscal year 2017."
"The daily discharge rate plummeted to 1 percent as of Nov. 15, meaning far more children are being placed in shelters than released."
P.S. Immigration remained a flashpoint even on Thanksgiving, generating two of the day's top stories:
Hillary Clinton said in an interview with The Guardian that Europe must get a handle on immigration to combat a growing threat from rightwing populists, and said the continent's leaders need to send out a stronger signal that they are "not going to be able to continue to provide refuge and support."
At Mar-a-Lago, President Trump threatened to close "the whole border": "If we find that it's uncontrollable, ..., if we find that it gets to a level where we lose control or people are going to start getting hurt, we're going to close entry into the country for a period of time until we get it under control."
Go deeper