Trump talks border security, trade with troops on Thanksgiving call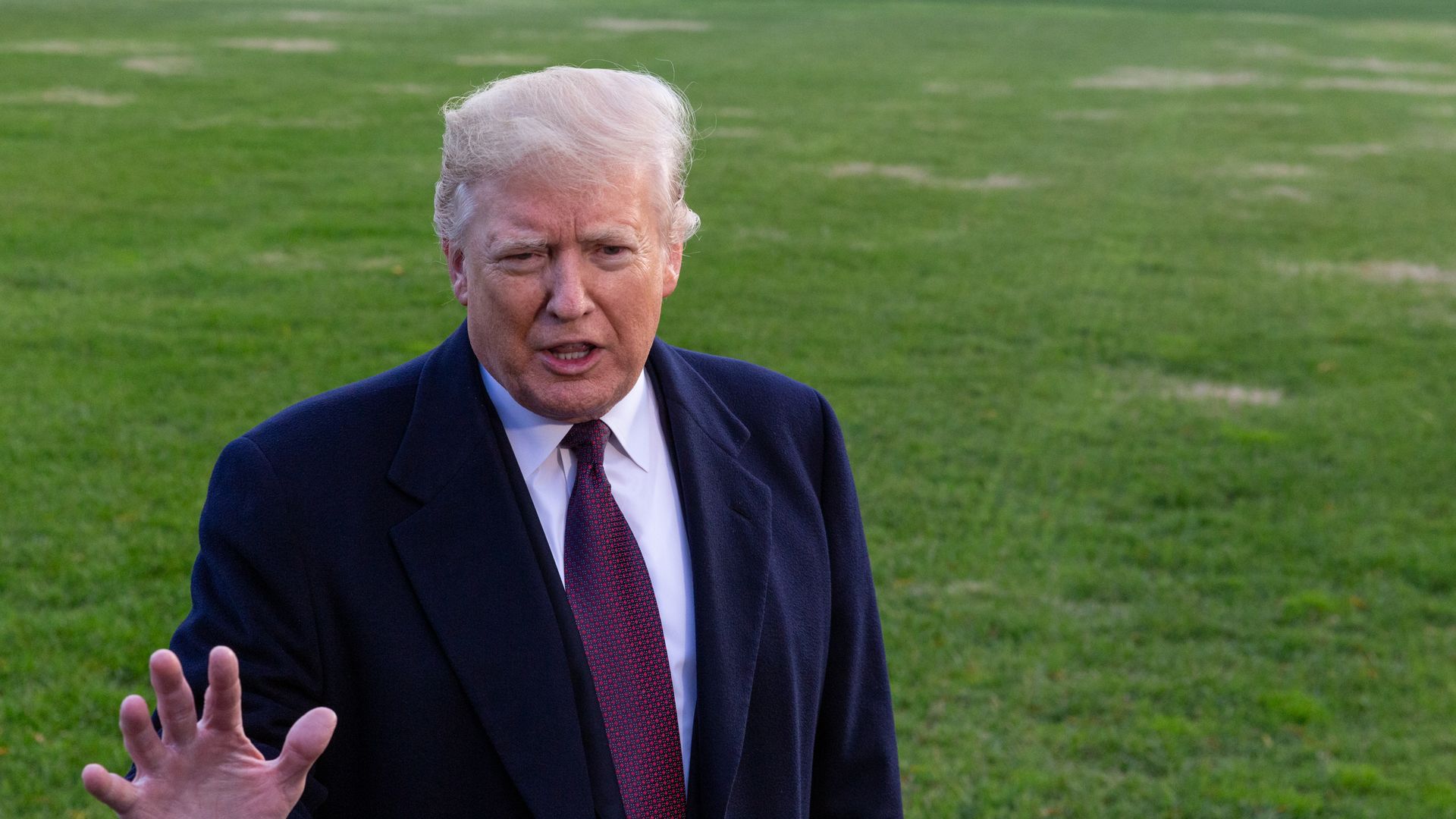 In a Thanksgiving phone call with members of the military, President Trump discussed the need for better trade deals and stronger border security, turning a traditionally festive call into a political one, CNN reports.
The details: Trump said that the people coming towards the southern border are "bad people," per CNN, and that "[w]e're not letting in anybody, essentially, because we want to be very, very careful." Trump also threatened a government shutdown over border security and claimed that Hillary Clinton deleted over 100,000 emails, without evidence. It's typical for presidents to make calls on holidays to thank troops for their service; it's less typical for those calls to include political talking points.
Go deeper