Trump disputes CIA conclusion that Saudi crown prince ordered Khashoggi murder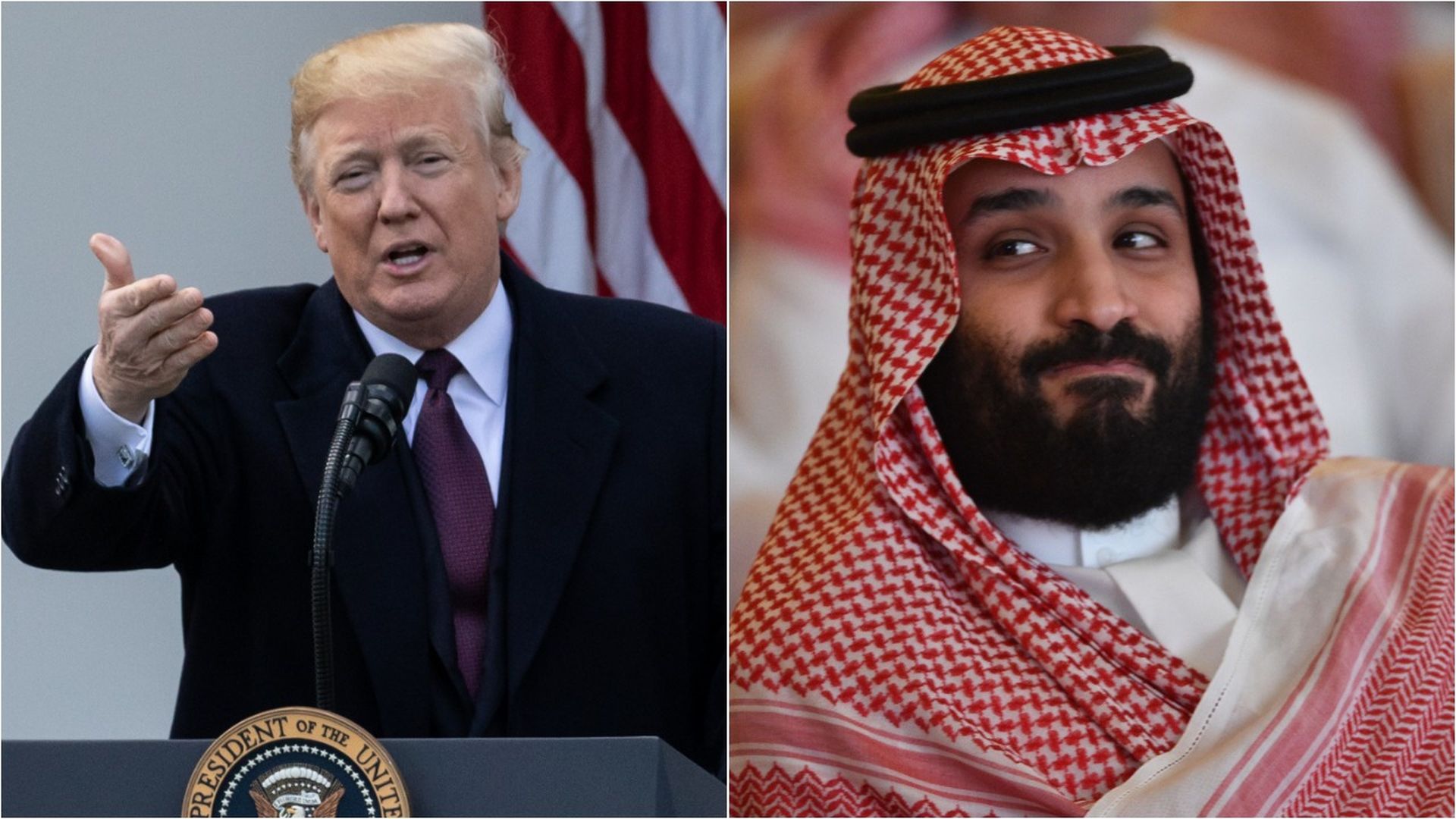 President Trump said on Thursday that the CIA did not come to a conclusion that Crown Prince Mohammed bin Salman directed the murder of journalist Jamal Khashoggi, according to pool reports.
Why it matters: The CIA did come to a conclusion, saying they believe with "high confidence" that MBS was behind the killing. This isn't the first time Trump has contradicted reports from the intelligence community. Trump also told pool reporters that "maybe the world" should be held accountable for Khashoggi's murder, because it's a "very vicious place."
Go deeper