Kids app maker Toca Boca changes course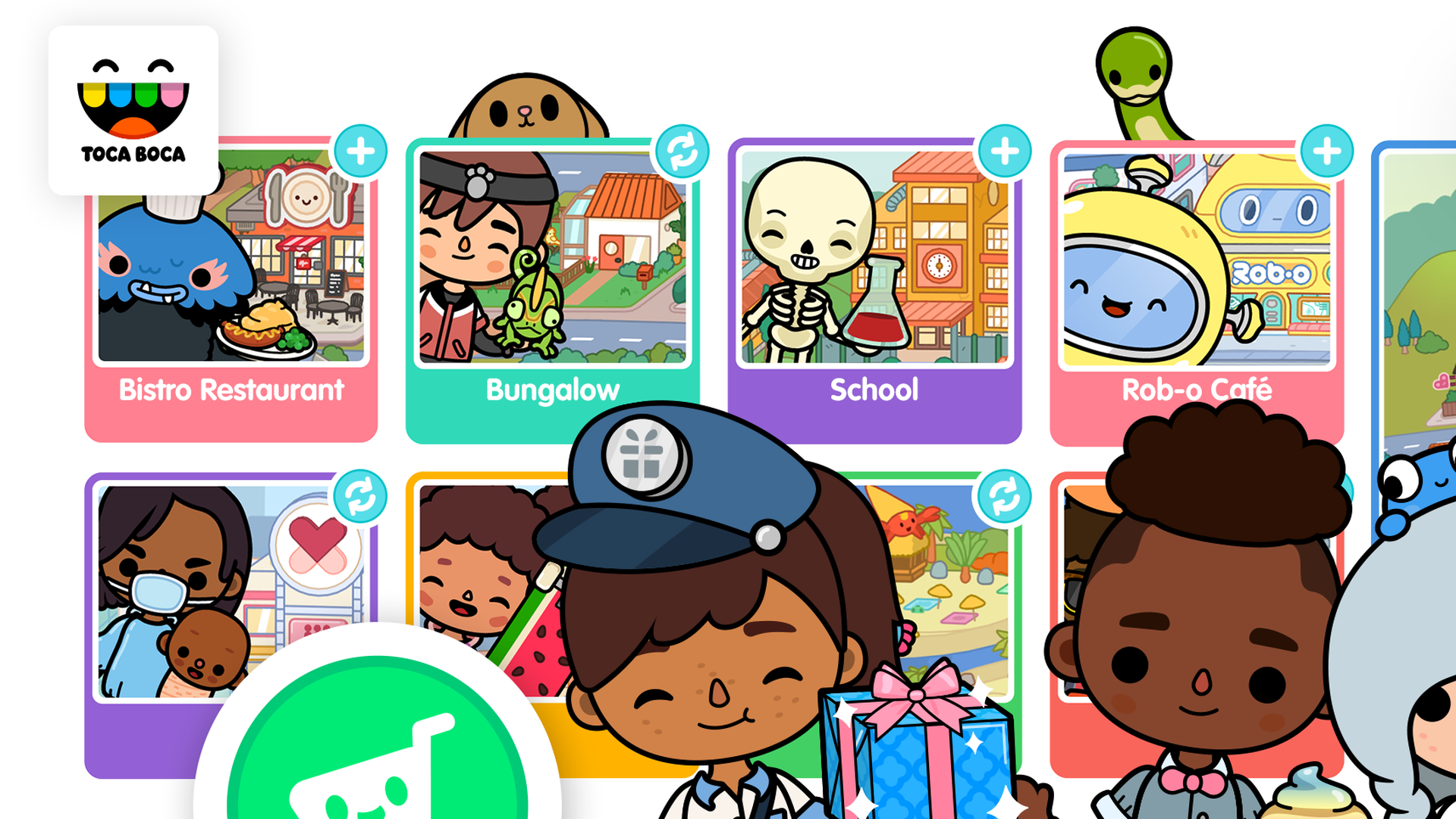 Toca Boca, known for its open-ended play apps for young children, is in the midst of the biggest shift in its history. It's simultaneously moving its focus toward older kids and to a model that embraces in-app purchases rather than one-time upfront payments.
What's new: With Toca Life: World, the company is bringing together what had been several paid products into a single free app, with different paid options to unlock various content. Those who have already bought a Toca Life app will have that content unlocked from the get-go.
Why it matters: The move is likely to encounter pushback, but is part of a broader industry shift to focus on recurring revenue.
"This is really a very big step for us as a company," acknowledges Toca Boca president Caroline Ingeborn in an interview.
Shifting to an in-app purchase model will allow the company to bring together its various worlds, provide more frequent updates and offer various perks to an older set of 6–9 year olds.
The company has spent months working on the new setup, trying to offer a range of options to customers and clearly label what is free and what is paid.
"We don't want to fool anyone," she says. "We want this to be as clear and transparent as possible."
It's been testing the new approach in Canada, Singapore, Hong Kong and Taiwan since September. Toca Boca says both downloads and purchases have exceeded expectations in those countries.
The company is also taking a new approach to licensing. Toca Boca had a unisex clothing line that sold at Target, but that effort has wound down. Ingeborn says merchandise is still of interest, but the company is focused on categories kids like to get, such as stickers and toys.
"Very few brands have successfully been able to go from digital to physical," Ingeborn says. "That is a very big bet we are doing."
Go deeper