What we're driving: The 2019 Toyota Avalon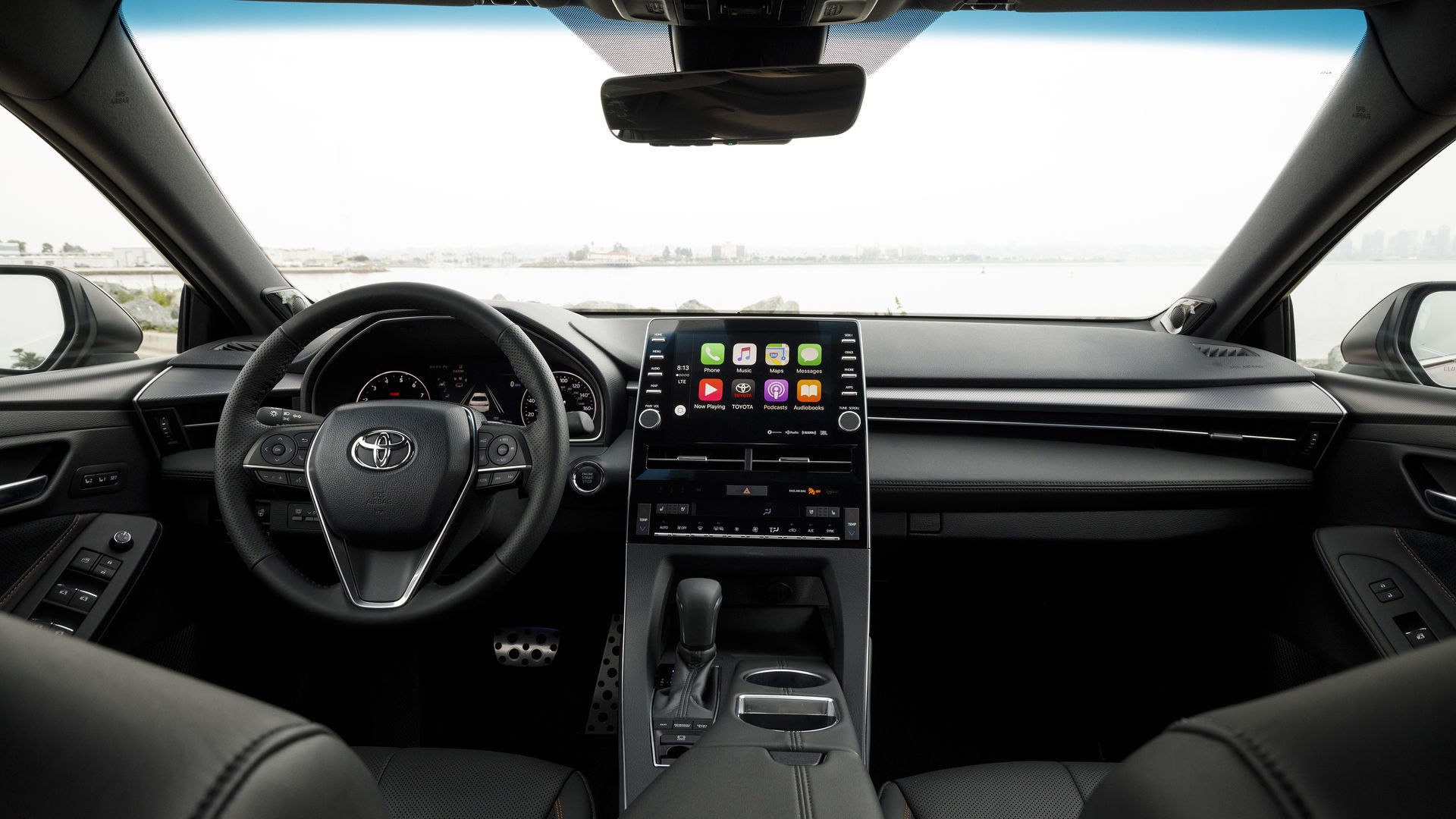 This week I'm driving the 2019 Toyota Avalon, the fifth generation of Toyota's flagship sedan. With aggressive new styling, a roomy interior and a big 10-inch infotainment screen, it looks and feels as upscale as its premium cousin, the Lexus ES.
The car is packed with advanced driver-assist technology. Standard features include blind-spot monitoring, lane-departure warning system that guides you back to center, adaptive cruise control, forward-collision warning with automatic emergency braking and rear cross-traffic alert.
For $1,150 extra, you can add an advanced safety package that includes a birds-eye camera system with sonar parking sensors and rear cross-traffic braking support.
What's next: Toyota has a different approach to future autonomy than most. It's pursuing two modes: "chauffeur" and "guardian."
Chauffeur is exactly what you think: full self-driving capability (think levels 4 and 5 under SAE autonomy definitions.)
Guardian would employ the same sensing technology to assess whether the driver is about to make a dangerous mistake and intervene if necessary. Think of Guardian as a friendly backseat driver.
"Imagine going through an intersection and you're going to get T-boned — the right thing for the car to do is accelerate you out of it."
— Ryan Eustice, VP of autonomous driving at Toyota Research Institute,
tells Business Insider
Go deeper