UN environment chief resigns over excessive travel expenses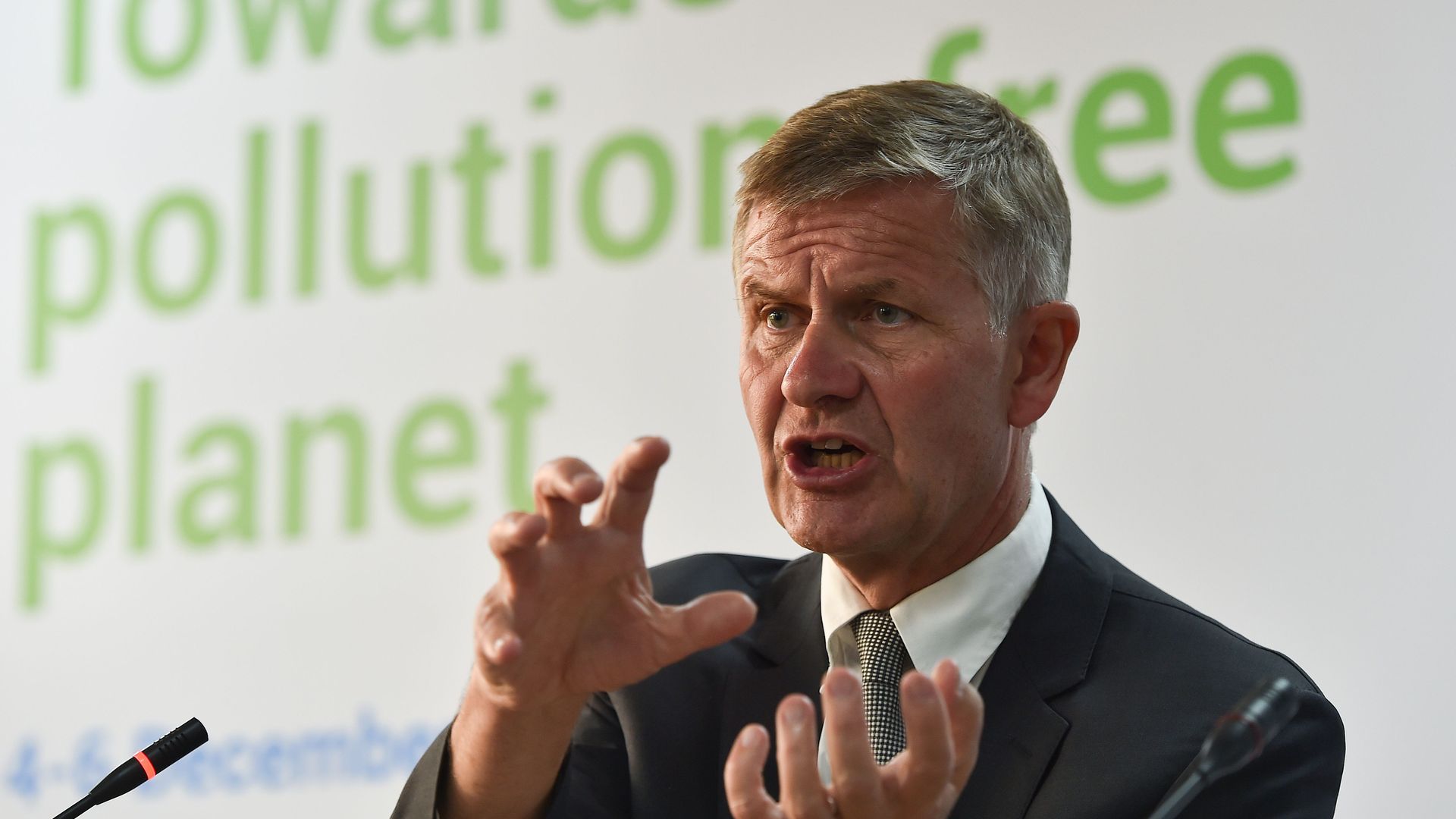 Erik Solheim, the executive director of the United Nations Environment Program (UNEP), has resigned following an internal audit that found he spent nearly $500,000 on flights and hotels in 22 months, reports The Guardian.
Why it matters, per Axios science editor Andrew Freedman: UNEP is the UN's primary environmental organization, and having a leader perceived to be jetting around the world — with a high carbon footprint —  jeopardized the reputation of the agency. Solheim's resignation comes just as the group is set to release a key report analyzing how much of a gap exists between current pledges by world leaders to cut global emissions of greenhouse gases and what is needed to meet targets in the Paris climate agreement.
Go deeper