Obama calls Pelosi an "extraordinary partner"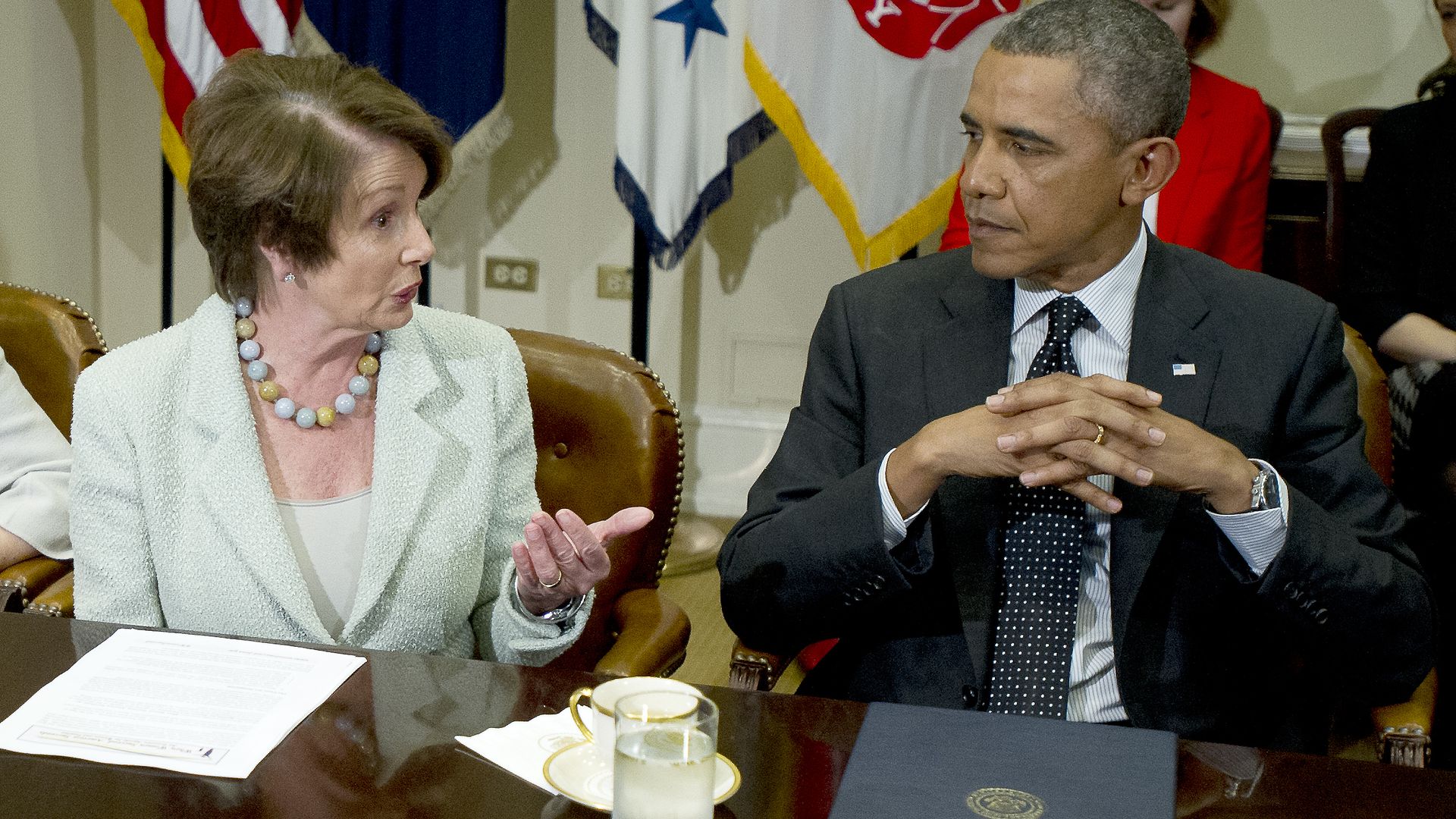 Former President Barack Obama called Nancy Pelosi an "extraordinary partner" and "one of the most effective legislative leaders that this country's ever seen" on the "Axe Files" podcast, hosted by his former chief strategist, David Axelrod, per CNN.
Why it matters: This vote of confidence in Pelosi comes as she is attempting to regain the gavel as House speaker. Obama also praised Beto O'Rourke, who narrowly lost a Senate bid to Ted Cruz, as one of "a number of" strong potential Democratic candidates in 2020. He said O'Rourke ran a race that "didn't feel constantly poll-tested."
Go deeper