The Earth has been warmer than average for 406 months in a row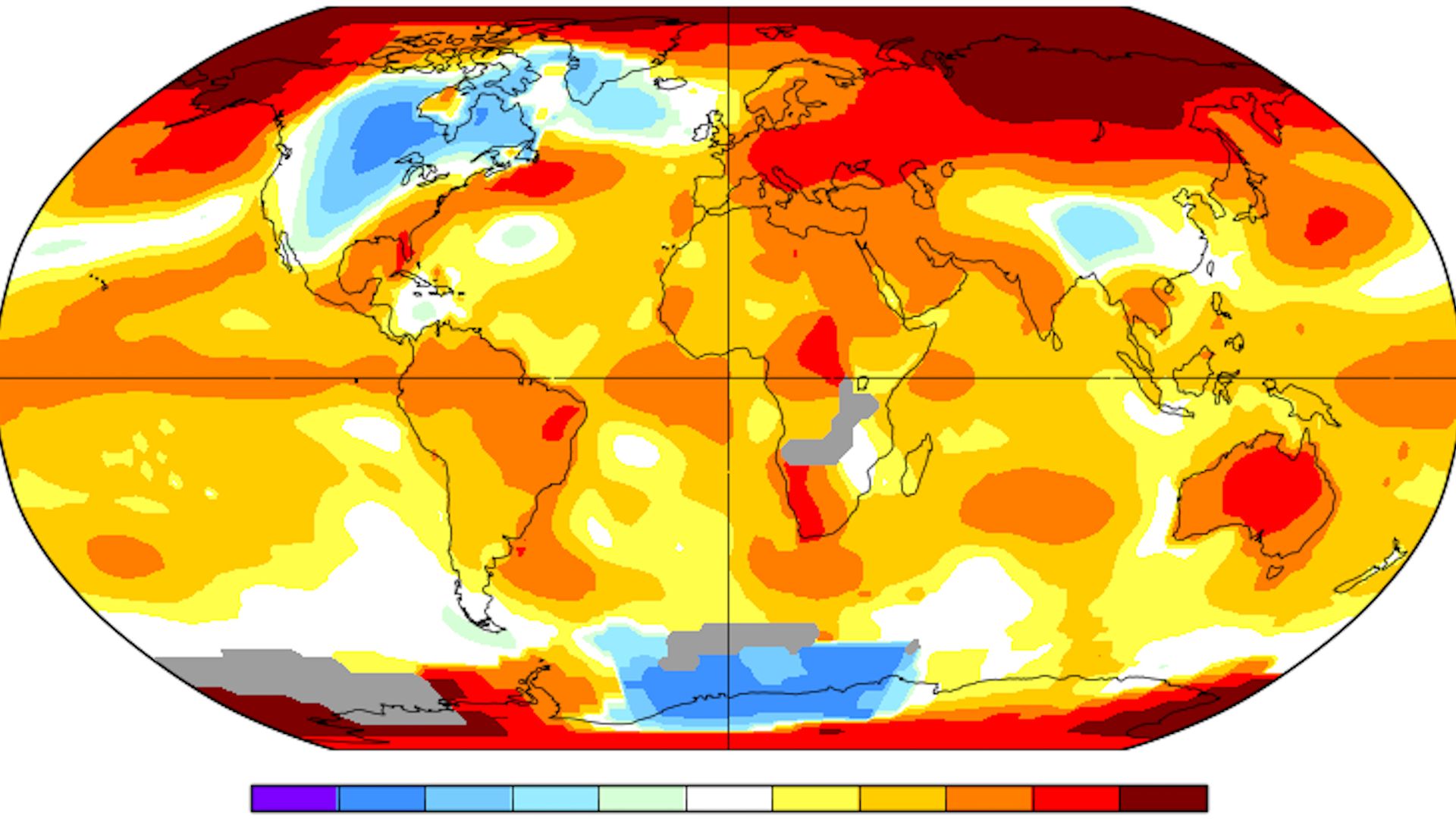 Earth just had its second-warmest October on record, according to NOAA data released Tuesday. NASA reported the same finding last week.
The big picture: The finding extends the planet's hot streak to 406 straight months with temperatures above the 20th century average. Meanwhile, the last colder-than-average month occurred in February 1985. This means that no one under the age of 32 has ever experienced a cooler-than-average month on this planet.
Why it matters: While monthly rankings are often determined by a fraction of a degree, it's the long-term trends that climate scientists pay more attention to when assessing our changing climate.
By the numbers: According to NOAA, October 2018 came in just behind October 2015 in terms of the global average surface temperature anomalies. Notably, the report found:
The 10 warmest October global land and ocean surface temperatures have all occurred after 2003.
The last five years (2014–2018) have been the five warmest Octobers on record.
Record warm temperatures during the month were seen across parts of the Atlantic and Indian oceans, Alaska, the Bering and Barents seas, central and eastern Russia, northern Australia, and central Africa.
Not a single land or ocean region had a record cold October.
Central and eastern Russia as well as Alaska saw average monthly temperatures that exceeded 5.0°C, or 9.0°F, above average, which is an unusually high departure from the norm.
Cooler regions were seen across Canada, parts of the Lower 48 states and in central China.
Global ocean temperatures were also at the second-highest levels on record for October, which in part reflects a gathering El Niño event in the tropical Pacific Ocean.
The bottom line: It's likely that 2018 will be among the top-five warmest years on record, given its year-to-date ranking as the fourth warmest on record. The five warmest January–October periods on Earth have come in the past five years, NOAA reported.
Go deeper