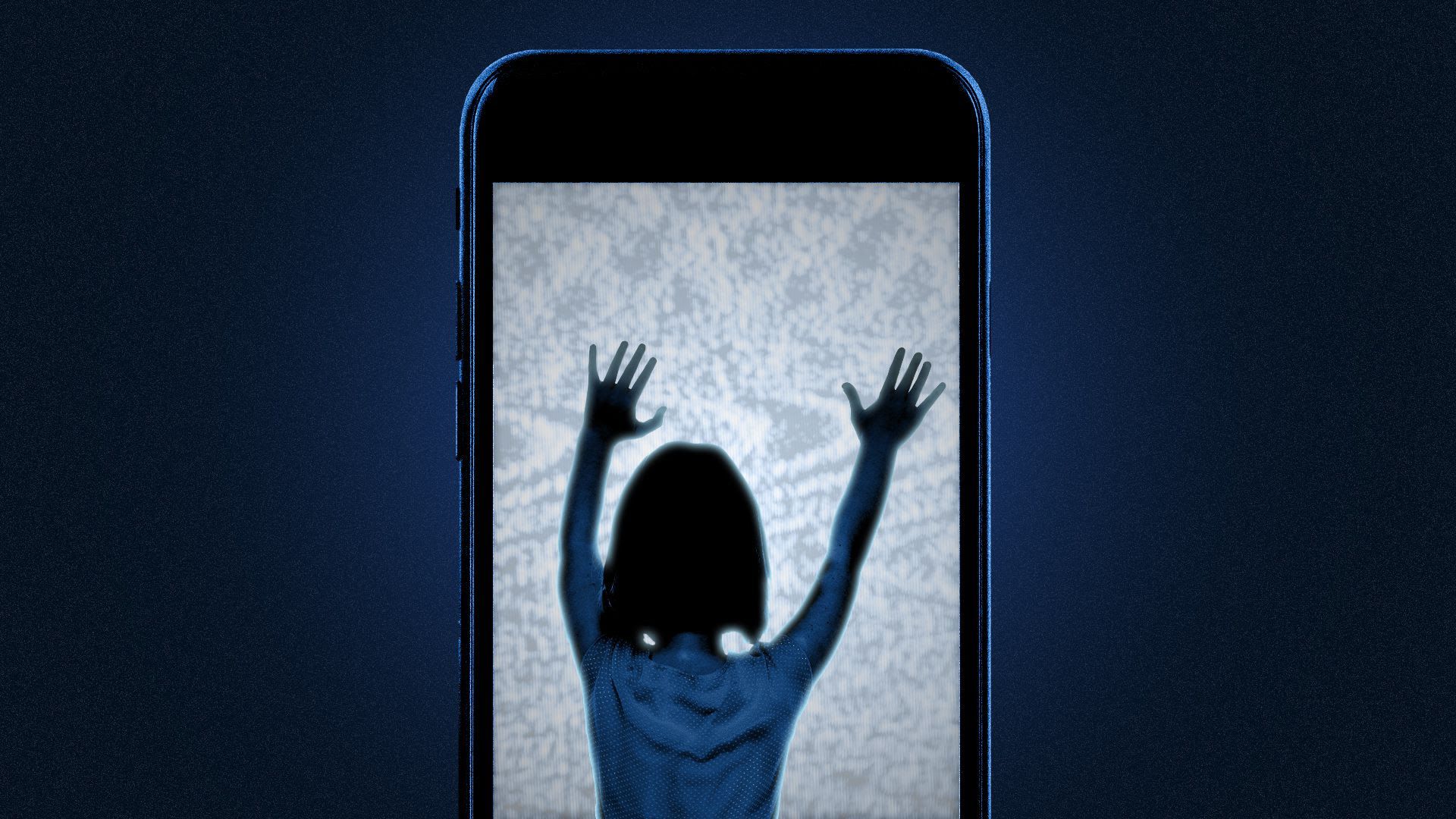 Your kids use their phones too much. You probably do too.
The big picture: Parents and kids alike are working on a culture that allows the healthy adoption and use of mobile devices and screens, while ensuring children stay active and are able to focus on less immersive tasks, the AP's Martha Irvine reports.
Even Big Tech cautions against our compulsive behavior. Apple CEO Tim Cook told "Axios on HBO" that he used to pick up his iPhone too much, but has reduced his notifications: "The number of times I pick up a device are declining."
What's next: A rush of apps and services promises to help people manage their screen time.
Apple has "Screen Time" in the new version of iOS.
Google has added digital wellbeing tools to the latest version of Android and also has "Family Link," a parental controls app. There are also a number of third-party apps that work with Android, such as ZenScreen, a service that catalogues how phones are used and allows users to pause apps that are becoming time sucks.
Amazon has a well-regarded set of parental controls built into its Fire line of tablets
Between the lines: Parents are recycling the same methods their folks used in the era of radio, television and landlines.
No video games on school nights.
No cell phones before homework is done
No phones at the dinner table.
No screens in the bedroom.
A nightly wifi curfew, with help from ISPs that allow the internet to be locked down on a timer.
Parents are also delaying getting their kids screens and phones, hoping that waiting until after elementary school helps kids avoid getting too hooked. 95% of American teens 13-17 have their own mobile device, per a survey released this year.
Between the lines: "There's a big difference between just kind of flipping on the TV when you need a few minutes of downtime and turning on whatever, and really thinking about what is going to be the best time for media today and how can I make the best choice," PBS exec Sara DeWitt told Axios' Ina Fried last year.
The bottom line: Your kids are watching your example. All the teaching and good faith efforts in the world are moot if kids grow up being ignored by their screen-glued parents. Put down the phone and talk to your family.
Go deeper