Medicaid buy-ins offer states a new way to expand health coverage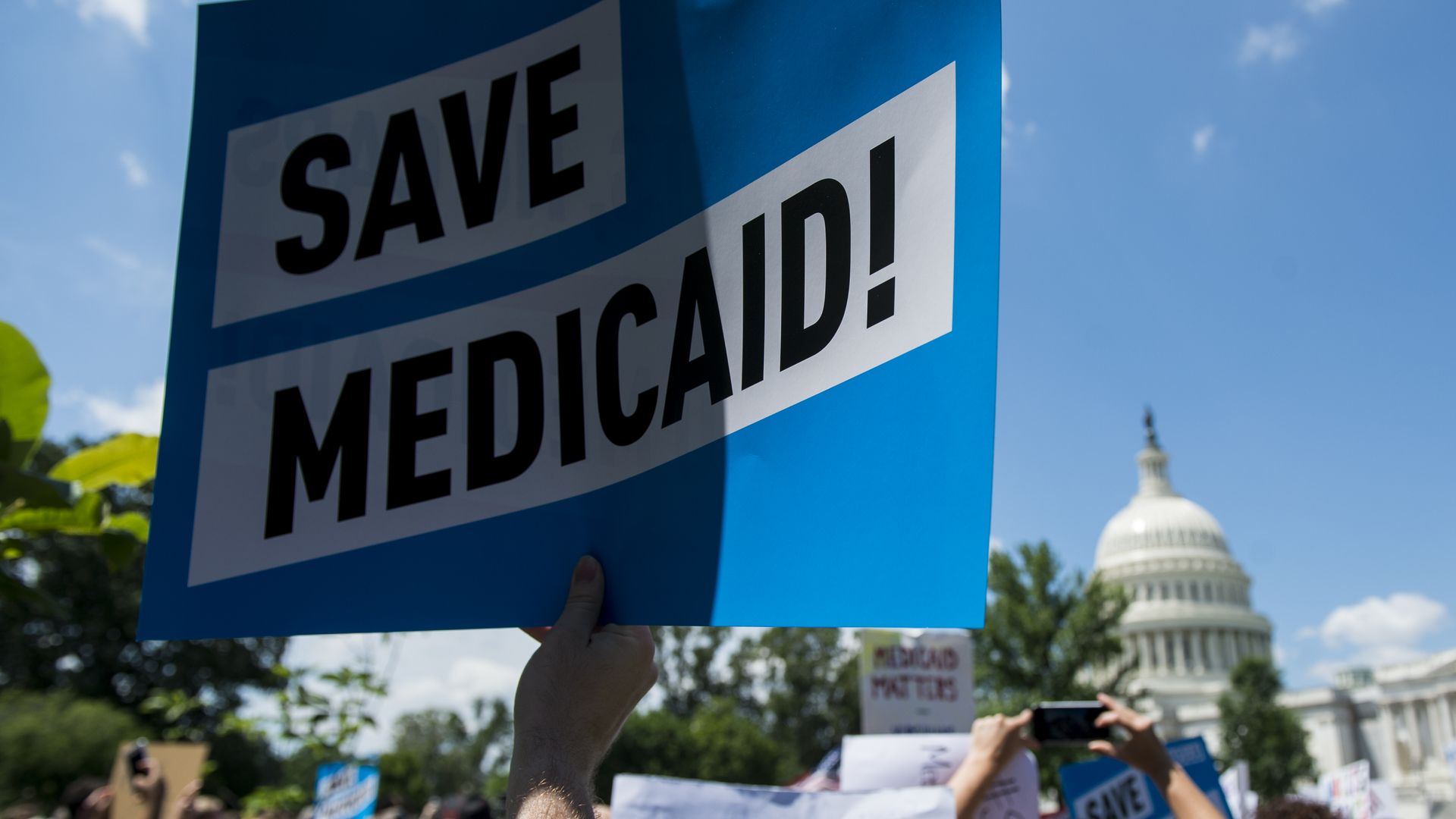 A handful of states — including several that just saw Democratic gains in the midterms — are exploring the idea of allowing people to buy into Medicaid, as a way to expand access to low-cost health coverage.
Why it matters: Striking a balance among the financial needs of consumers, doctors and state budgets is no easy task. But if states can find that sweet spot, people who can't afford private health insurance may have a new option.
The big picture: Roughly a dozen states have expressed some interest in allowing people who currently aren't eligible for Medicaid to buy into the program.
"The importance of health care access and affordability in this year's elections, especially at a state level, will strengthen the tailwind behind this bipartisan solution for 2019 legislative sessions," said Tom Kise of the United States of Care.
Between the lines: States will have to figure out how to structure provider rates so that doctors and hospitals will participate in the program, while still keeping costs down for enrollees.
Many doctors already don't accept Medicaid patients because the program pays so little. Those who do might be inclined to stop, rather than take on more Medicaid enrollees.
States also have to decide who would be eligible for a Medicaid buy-in, how much they'd have to pay on their own and how much of the total cost the state would cover.
But even if new enrollees have to pay premiums for Medicaid coverage, it's still cheaper than private insurance because the program pays providers less and has lower overhead costs than commercial plans.
Where it stands: Experts say New Mexico has done the most work on the issue so far. An analysis of different policy options has been shared with the state legislature, which called for such a study earlier this year.
Abuko Estrada, a lawyer with the New Mexico Center on Law and Poverty, said that if the state decides creating a buy-in program makes sense, legislation creating one would ideally move forward during next year's legislative session.
Gov.-elect Michelle Lujan Grisham has said she supports creating a buy-in, and as a member of the House introduced a bill to do so at the federal level.
The focus will initially be on offering Medicaid coverage to the uninsured and those locked out of subsidized Affordable Care Act coverage. If that goes well, there's interest in expanding further.
A plan along those lines likely wouldn't need federal approval, though other versions would.
Go deeper