FireEye releases new details on hackers posing as State Dept. official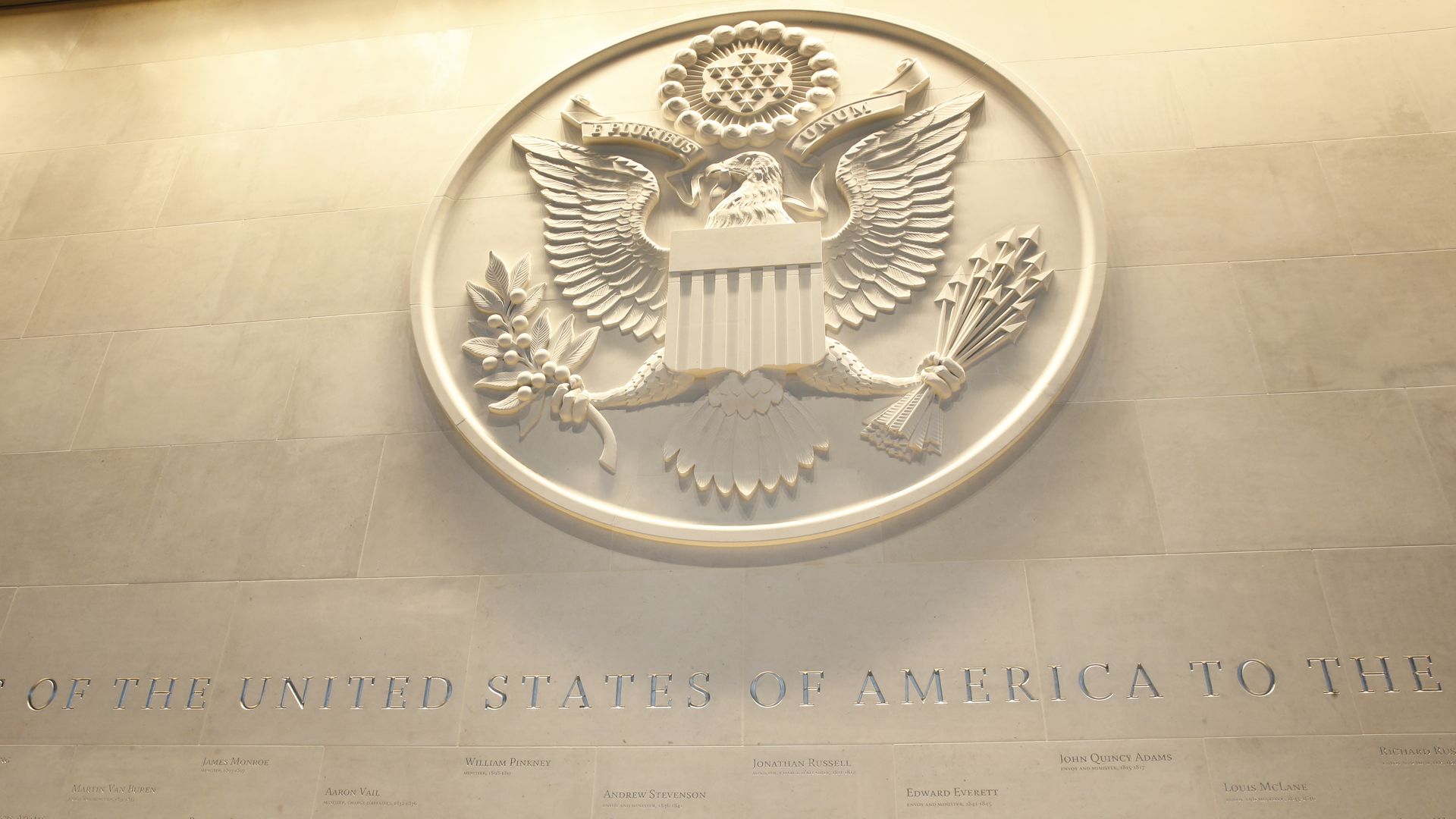 FireEye announced last week that a cyber attack that looked like it could have come from the Russian hackers "Cozy Bear" may have impersonated a State Department official in a new phishing campaign.
The big picture: FireEye was careful to say last week that it was not ready to formally accuse Russia of the attack. It still isn't. But the security firm posted more information about the attack on Monday which has helped to fill in some blanks.
What they're saying: "We were shocked to see people saying this was definitely from Russia - we have material information we aren't releasing, and we're not sure yet. This is us showing our work," said Nick Carr, senior manager of adversary methods at FireEye
Why it matters: Cozy Bear, and all spy groups, regularly use phishing scams to breach targets. While the recent operation was nothing too far afield of other attacks, it is jarring to see such a brazen choice of cover identity.
The backdrop: The Cozy Bear hackers are the less talked about, more covert of the two Russian "bears" that attacked the Democratic National Committee in 2016. The hackers ceased activity soon after the election, and may not have resurfaced until now, if at all.
FireEye has noted the long gap in appearances as a reason the phishing emails might not have come from Cozy Bear.
Details: In the most recent attack, the hackers targeted a broad cross section of industries, including "think tanks, law enforcement, media, U.S. military, imagery, transportation, pharmaceuticals, national government, and defense contracting," That information was announced last week.
The targets significantly overlap with an attack on the firm Volexity, which was more definitively attributed to Cozy Bear in November.
If a victim clicked on the document included in the phishing email, a form labeled "TRAINING/INTERNSHIP PLACEMENT PLAN" would be found.
That document was laced with computer code giving the hackers a foothold on that system.
The malware the hackers used included the widely-available Cobalt Strike, so it's likely antivirus programs could catch this attack in progress.
But don't count on that, researchers at FireEye said: Cozy Bear sometimes uses easy-to-catch attacks as a smokescreen for more covert ones.
Go deeper