AVs and ride-sharing will shrink car ownership, but mainly in cities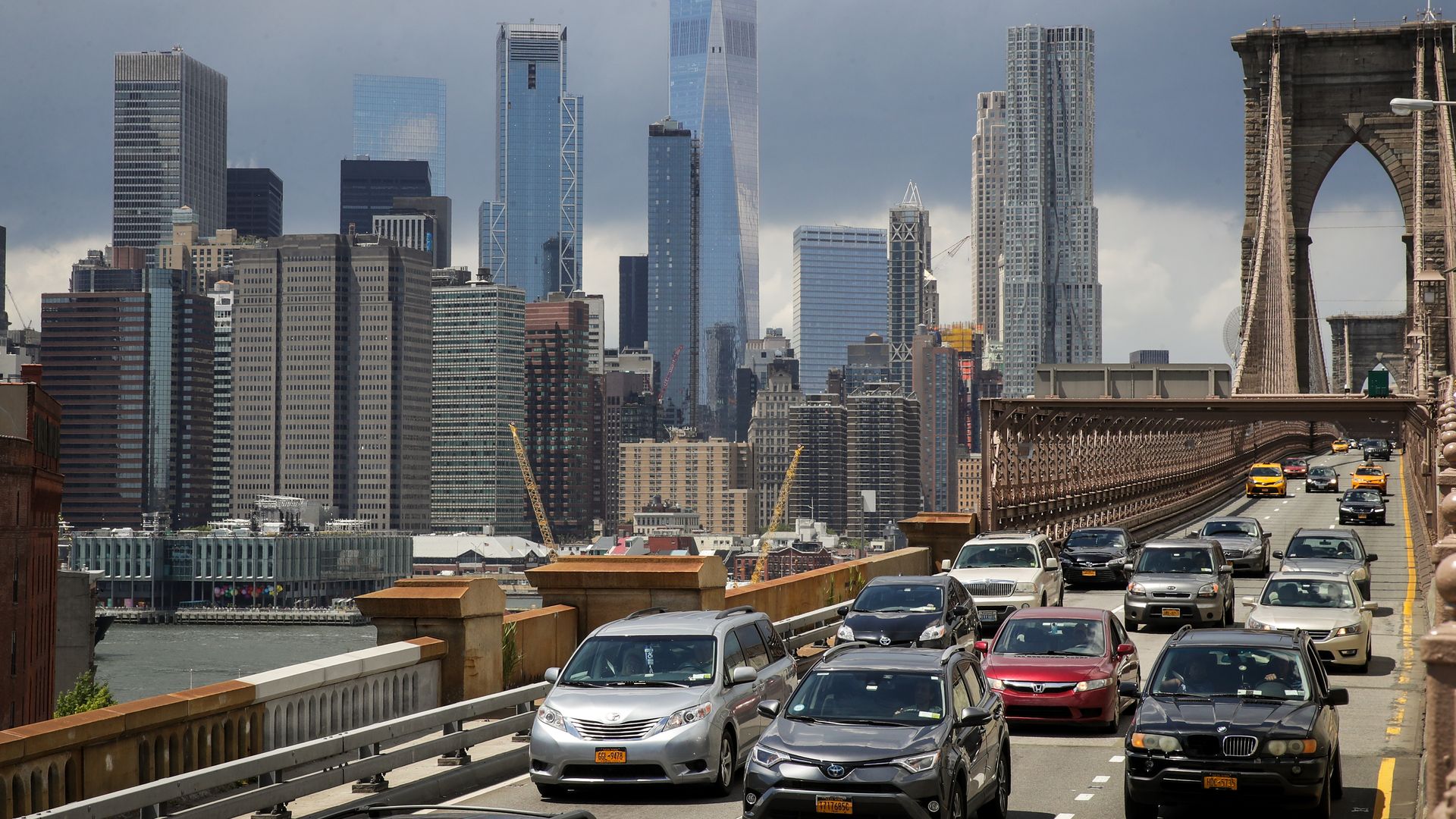 As Uber and Lyft team with automakers to invest in AV technology and expand their ride-sharing options, these services may contribute to a decline in personal car ownership that will make such partnerships even more essential to automakers.
The big picture: An initial drop in private car purchases will likely be limited to dense cities, and it's still too early to know how it will be affected by other trends in urban planning and public transit.
Background: Vehicles lose 40% of their value to depreciation in year one, and car owners deal with ongoing associated costs — insurance, maintenance, financing, fuel, parking and more.
Even so, the people who do the most driving, chiefly in suburban and rural areas, are the least likely to give up their cars, given current trends and more individualized commuting routes.
Ride-sharing accounts for only 1% of vehicle miles traveled and has so far had a negligible impact on car ownership.
What's happening: The impact of AVs on private car ownership remains speculative, but their arrival could coincide with increased traffic congestion, decreased vehicle production and improvements in mass transit.
It's expected that high initial prices for AVs will make private ownership economically unsustainable, but that ride-sharing services and their ability to monetize their fleets could offset the upfront costs of large-scale deployment.
Both Uber and Lyft are also expanding their offerings to include bicycles and scooters. The popularity of bicycles has peaked during past surges in gas prices, suggesting a relationship between car costs and bike use.
Some automakers, including Ford, are reducing the number of models they manufacture, and Ford, GM, and Tesla have all taken recent steps to cull their workforces — possibly signaling they see a future with fewer car purchases according to Wards Auto.
What to watch: Public investments in mass transit may be a more reliable indicator than tech investments of whether people will move away from reliance on private vehicles.
Increased and improved mobility options won big in last week's midterm elections, when roughly 83% of public transportation ballot initiatives passed, in places from Maine to Florida.
Keith Lehmann is a technology consultant and the former managing director of the Connected Car Council. He is also a member of GLG, a platform connecting businesses with industry experts.
Go deeper