Trump's Pelosi tweet sideshow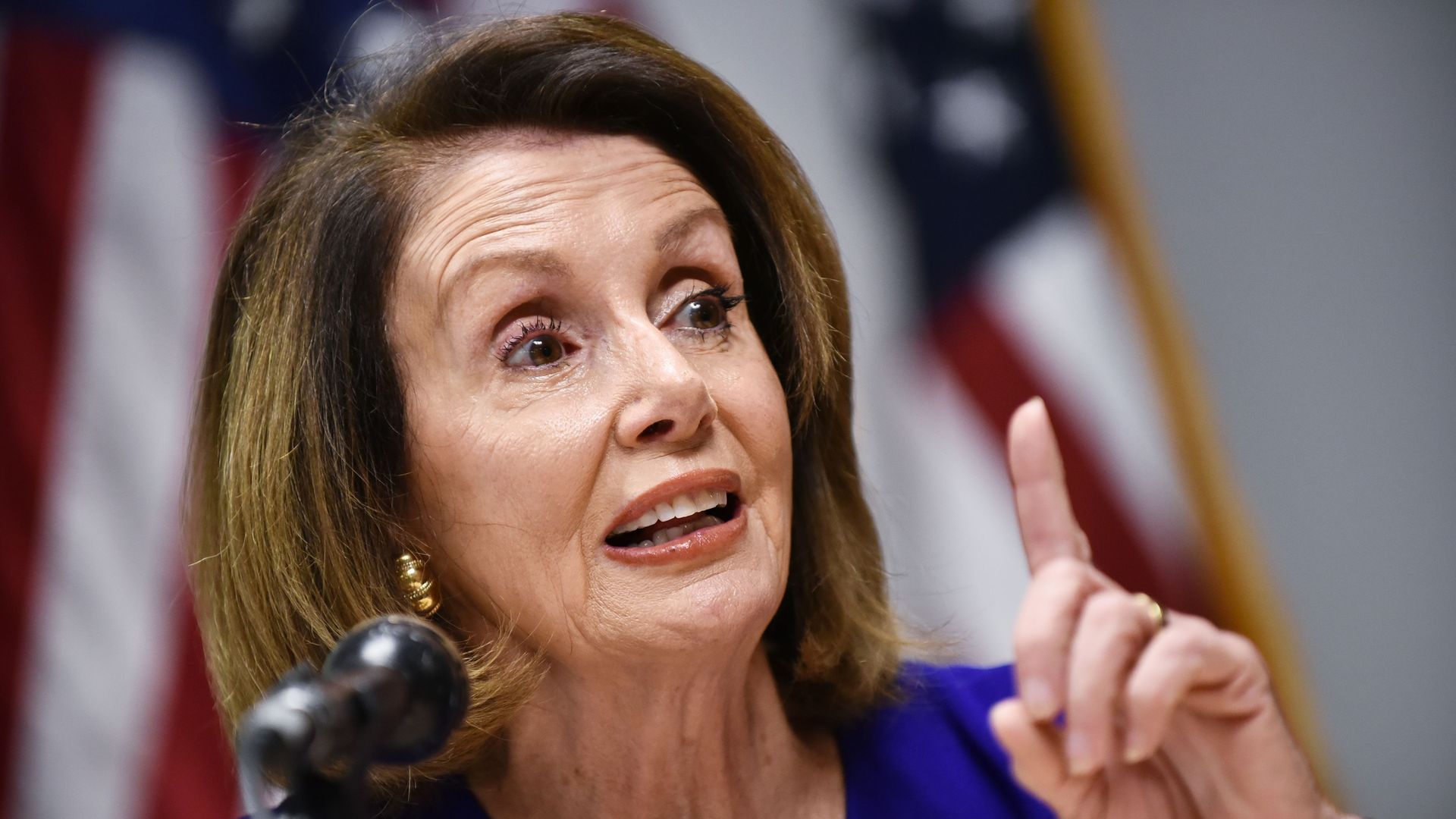 Was Trump trolling when he offered on Saturday to personally whip votes to help Nancy Pelosi become speaker of the House?
Between the lines: I asked that question to about a dozen current and former White House officials and sources close to the president. None of them knew, including a source who spoke to the president on Saturday.
Most guessed it was partly trolling, but also partly serious (although disingenuous) given he wants to sow chaos in the Democratic Party:
One former senior White House official texted: "Trolling. Highlighting Dem dissension. Distracting from other news. Confusing typical partisan patterns. Feeding the narrative that he wants to work with Pelosi so that she looks worse when things turn nasty. All of the above."
Another former White House official, who has not discussed this latest tweet with the president, added: "He knows that chaos is good...If she becomes Speaker there will be lingering resentment and criticism of the establishment."
Two Republican members of Congress, both of whom are close to Trump, didn't put any stock in his comments. "There is no chance Pelosi would receive Republican votes because her Republican supporters got beat in the midterms," one said.
The bottom line: Even Hill Democrats who oppose Pelosi have privately conceded to me that she looks like a lock for the speakership. She'll clear the caucus vote on Nov. 28. Then anti-Pelosi rebels will be able to say they kept their promise to oppose her in the conference, and backed her on the floor to keep Kevin McCarthy from becoming speaker. In other words: Trump is a sideshow; she won't need him.
Go deeper