Trump's trade war means restaurants are bringing the bacon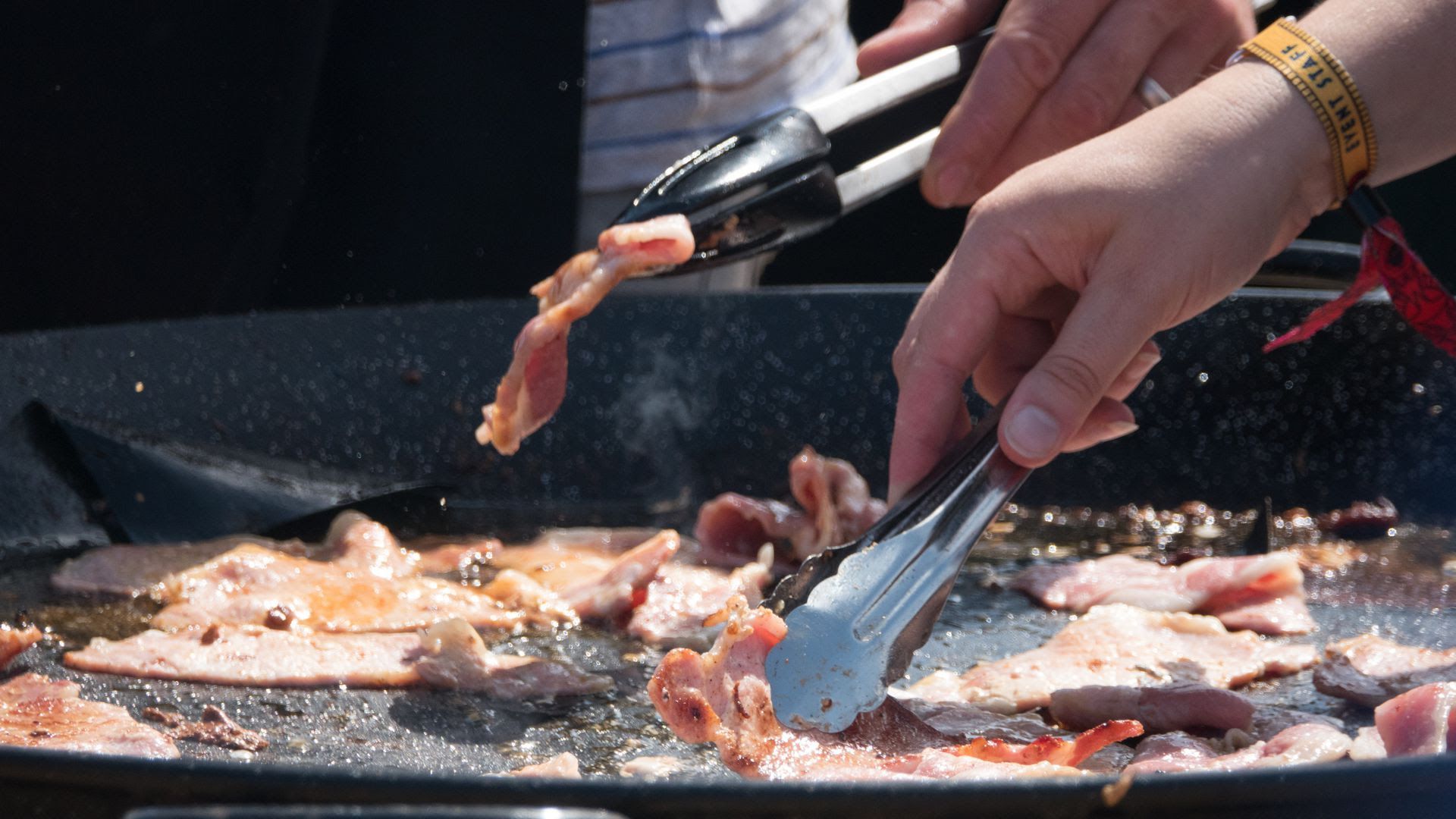 Chicken is out; pork is in. President Trump's tariffs are inflating poultry prices while making it cheaper to bring home the bacon.
What's happening: The trade war has reduced pork exports to China and Mexico, Reuters reports, increasing supply in the U.S. In response, grocery stores and restaurants are pushing pork. Wendy's is selling a burger topped with three strips of bacon, and the Food Lion grocery chain has special deals on pork.
Meanwhile, chicken farms are suffering. Poultry giant Tyson Foods missed Wall Street earnings estimates on Tuesday, as its operating income from chicken fell nearly 34%, reports Reuters' Tom Polansek.
"With all that pork on the market, it has spilled over to affecting consumers' demand for chicken," Bill Roenigk, an agricultural economist and consultant for the National Chicken Council, told Polansek.
The big picture: A volley of tariffs between the U.S. and China have knocked U.S. farmers off-kilter, dealing sharp blows to soybean and corn producers.
What's next: A new trade agreement between the U.S., Mexico, and Canada could restore pork exports to Mexico and put chicken back on the table.
Go deeper:
Go deeper