1. Trump's private line: Khashoggi murder "really bad" but others do it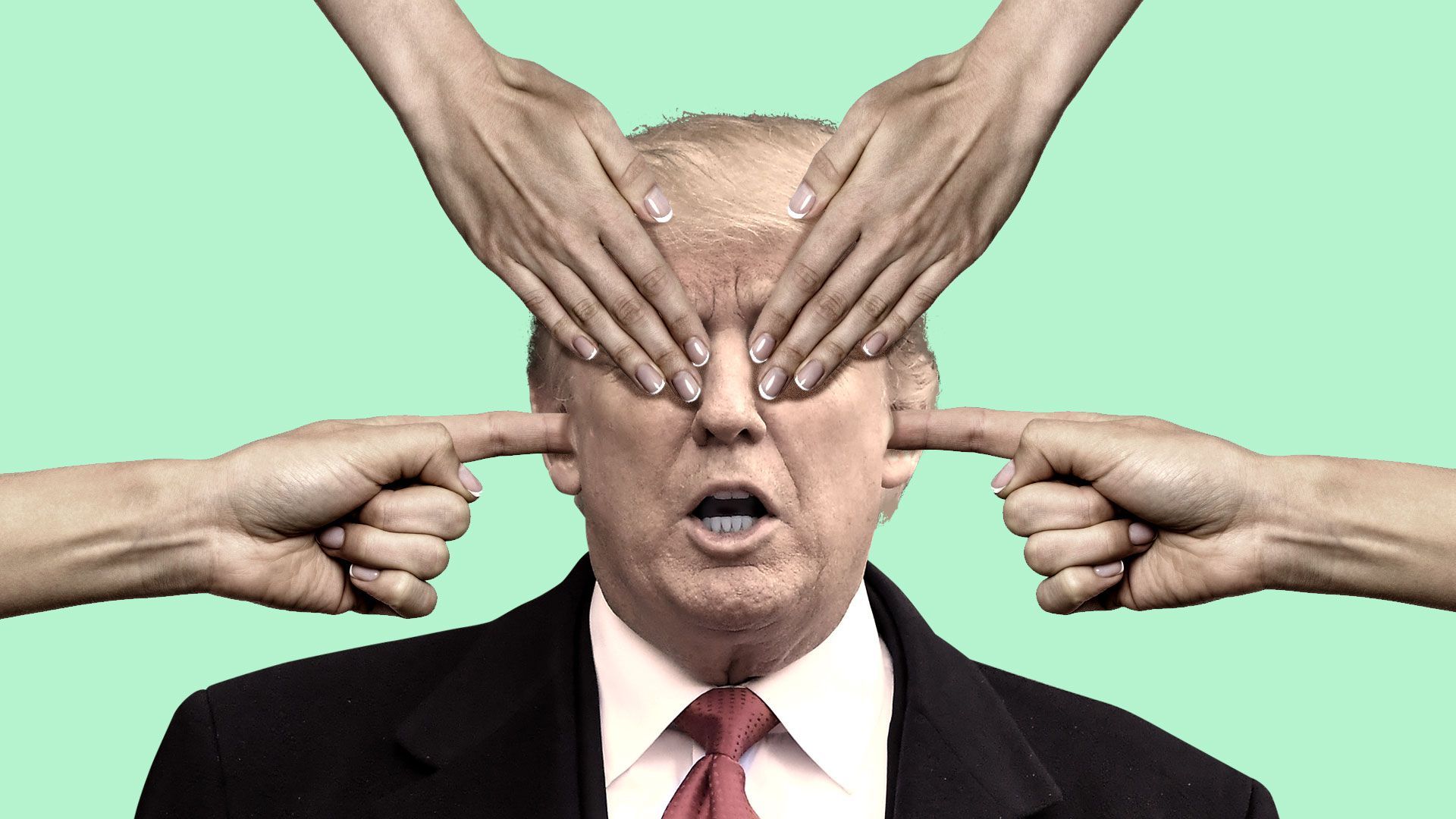 President Trump has never wanted to make a big deal out of the assassination of journalist Jamal Khashoggi, which the CIA reportedly has concluded was ordered by the Crown Prince Mohammed bin Salman.
Behind the scenes: Trump has privately called the assassination "really bad," but immediately adds that other countries America deals with, including China, do "a lot of bad things," according to sources with direct knowledge. Trump has also privately told associates he thinks it's ridiculous that people are making so much of the Saudi murder of one man, given the brutal practices of countries like China.
President Xi Jinping has detained more than one million Uighurs in internment camps because of their religion. Vice President Mike Pence and Secretary of State Mike Pompeo have spoken out against these camps, but Trump has shied away from publicly condemning this and other Chinese human rights atrocities.
Trump has also wondered aloud to aides why America should take a side in the Khashoggi fight, as the journalist was not a U.S. citizen and the murder didn't happen here.
Khashoggi was an American resident and wrote for the Washington Post. His murder has sparked worldwide outrage and focused attention on the Trump administration's cozy relationship with the Saudis.
Senior Trump administration officials, including State Department spokeswoman Heather Nauert, say the U.S. government has reached no final conclusion on who should bear responsibility for Khashoggi's killing.
What's next: "Fox News Sunday" host Chris Wallace asked Trump whether MBS lied to him. "I don't know. You know, who can really know?" Trump replied. "But I can say this, he's got many people now that say he had no knowledge."
Trump's key quote to Wallace: "You saw we put on very heavy sanctions... on a large group of people from Saudi Arabia. But at the same time we do have an ally and I want to stick with an ally that in many ways has been very good."
Wallace then asked Trump whether he'd listened to the tape that recorded the murder.
The exchange is revealing, especially given Trump still stands by the Saudis:
TRUMP: "We have the tape, I don't want to hear the tape, no reason for me to hear the tape."
WALLACE: "Why don't you want to hear it, sir?"
TRUMP: "Because it's a suffering tape, it's a terrible tape. I've been fully briefed on it. There's no reason for me to hear it. In fact I said to the people should I? They said, you really shouldn't, there's no reason. I know exactly — I know everything that went on in the tape without having to hear it."
WALLACE: "And what happened?"
TRUMP: "It was very violent, very vicious and terrible."
The bottom line: Unless there is a recording of MBS directly ordering the hit, every sign is that Trump will cast doubt over the CIA's reported findings — "who can really know?" — and get back to business with the Saudis.
Go deeper