Alexandria Ocasio-Cortez targets incumbent Dems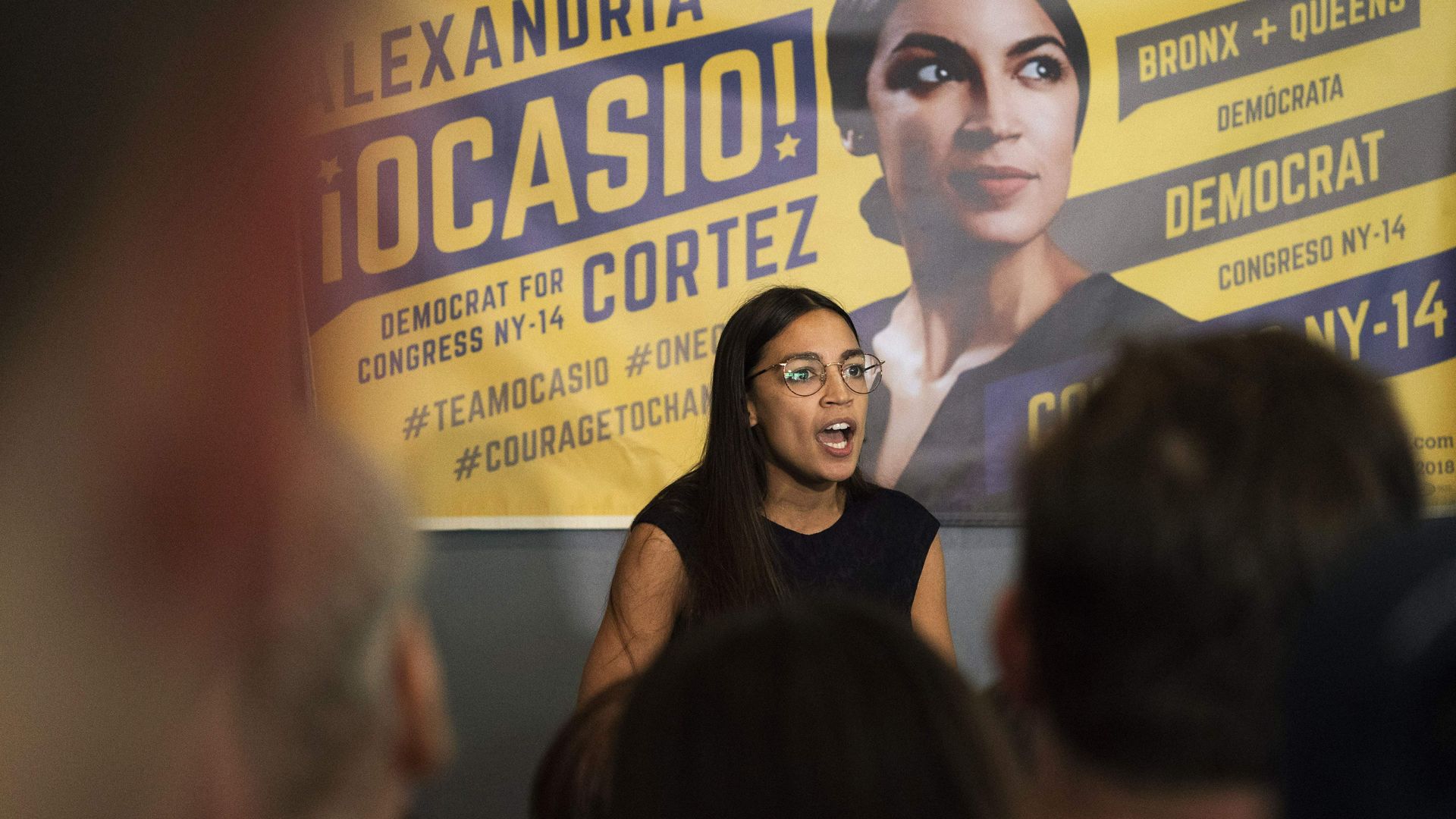 Rep.-elect Alexandria Ocasio-Cortez (D-N.Y.) endorsed a national campaign on Saturday that seeks to find progressive Democratic candidates to run against incumbent Democrats deemed too conservative or out of touch with their home districts.
Why it matters: It's part of a concerted effort from the Democrats' progressive wing to shift the party further to the left by replicating Ocasio-Cortez's playbook after she shockingly defeated Rep. Joseph Crowley (D-N.Y.), who was viewed as a possible successor to Nancy Pelosi as House Democratic leader.
The big picture: As Politico notes, such a move by an incoming member of Congress just as her party is gaining its first House majority in eight years is highly unusual.
The group reportedly plans to target safe Democratic seats rather than swing districts in 2020.
The campaign wants to replace those safe incumbents with leaders who would reflect the diversity of their constituencies and support liberal policies like "Medicare for All," the "Green New Deal" and a rejection of corporate PAC donations.
Go deeper: Democratic socialist victories in the 2018 midterms
Go deeper