1. Trump's moment of truth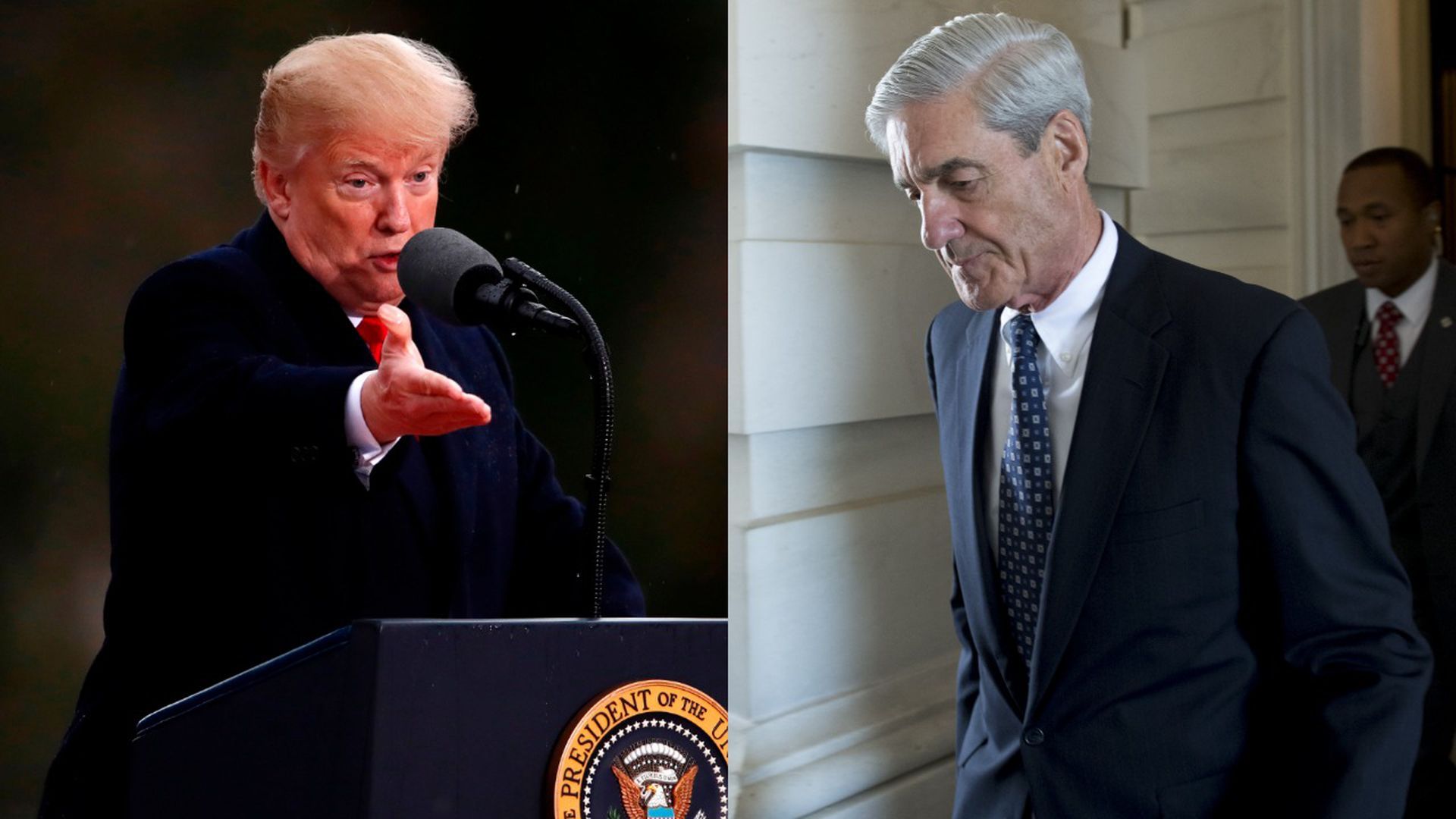 Responding to questions from Robert Mueller is President Trump's literal moment of truth.
Why it matters: Over his decades in public life, Trump has faced scant — if any — serious consequences for saying things that are not true. However, right now, in putting together his answers for the special counsel, that all changes.
Trump told reporters yesterday that he had finished, but not submitted, his answers for Mueller:
"My lawyers aren't working on that. I'm working on that. I write the answers. My lawyers don't write answers; I write answers."
"I was asked a series of questions. I've answered them very easily. Very easily. I'm sure they're tricked up, because, you know, they like to catch people — 'Gee, you know, was the weather sunny or was it rainy?' 'He said it may have been a good day; it was rainy, therefore he told a lie. He perjured himself.'"
"OK? So you have to always be careful when you answer questions with people that probably have bad intentions."
It's evident that Trump is acutely aware of the high price he would pay if he lies to the special counsel. His concern about that is entirely grounded in fact, and that's why the process has dragged on for many months. 
We don't know what Trump has written as answers to these questions. But it's hard to imagine Trump would tell Mueller anything that would incriminate himself or his family. Without direct knowledge of the contents of his answers, we feel on safe ground saying Trump isn't handing Mueller any huge bombshells.
More than anything, for Trump, answering these questions — even though it's in written form, and even though it dragged on — appears to be acquiescing to the legitimacy of the special counsel.
Once that letter gets sent, Trump will have accepted, in act if not in words, that Mueller is running a serious and important investigation, and that it behooves powerful people to give Mueller what he wants.
Between the lines: Rudy Giuliani told The Washington Post that Trump is only answering questions about events prior to his election. If that's true, it would indicate a certain level of success for the president's legal team in evading cooperation with inquiries into potential obstruction of justice.
That said, it's still a concession on the part of the White House to give answers from the president to Mueller.
Go deeper:
Go deeper