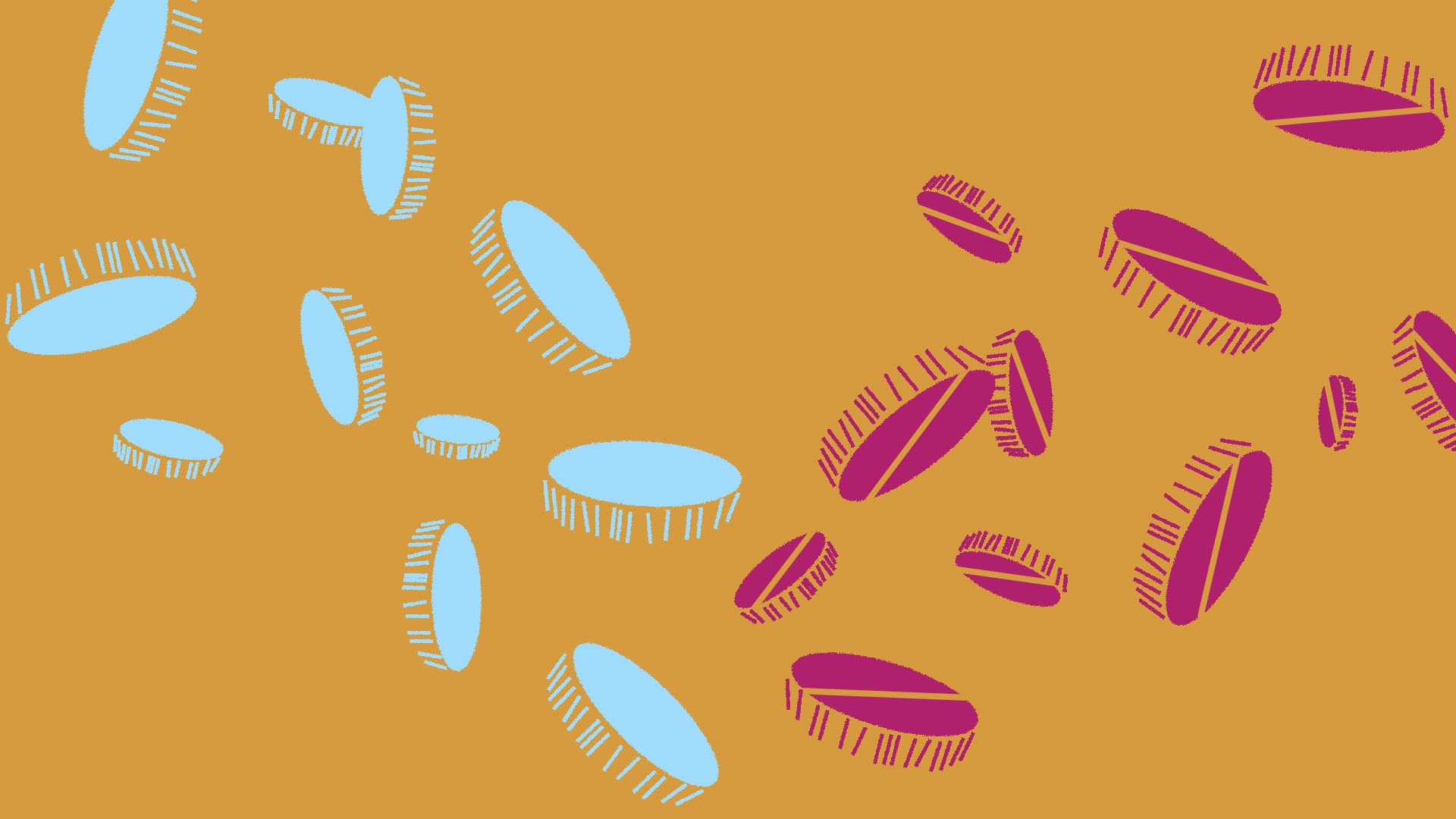 We keep mentioning "middlemen" as part of the complex, expensive drug supply chain. They're actually called pharmacy benefit managers, or PBMs, and their role in the system is both incredibly important and incredibly opaque.
How it works: PBMs are hired by an insurance company or a self-insured employer.
Their job is to take care of the prescription-drug coverage for that insurance plan, which includes negotiating with drug companies for discounted prices.
PBMs are a big part of the reason overall drug spending has held pretty steady lately, even as sticker prices rise.
The intrigue: PBMs do this through a complex system of rebates, in which they hang onto a percentage of the discounts they negotiate.
PBMs' primary business model is drawing increasing scrutiny, as critics suggest it gives them a perverse incentive to play along with higher drug prices. Ohio's Medicaid program, for example, recently forced its PBMs to move to a new system of fixed fees.
Axios was able to bring some light into the darkness of the PBM world earlier this year, after we obtained a copy of a contract template used by Express Scripts, the country's biggest PBM.
That document helped illuminate the many subtle ways these companies are able to tilt the playing field in their favor as they work with employers and insurance plans.
Read the full investigation here to go deeper on a critical part of the health care industry.
Go deeper: Read the rest of Axios' Deep Dive on prescription drug prices
Go deeper