In the coming decades, seniors will work long past 65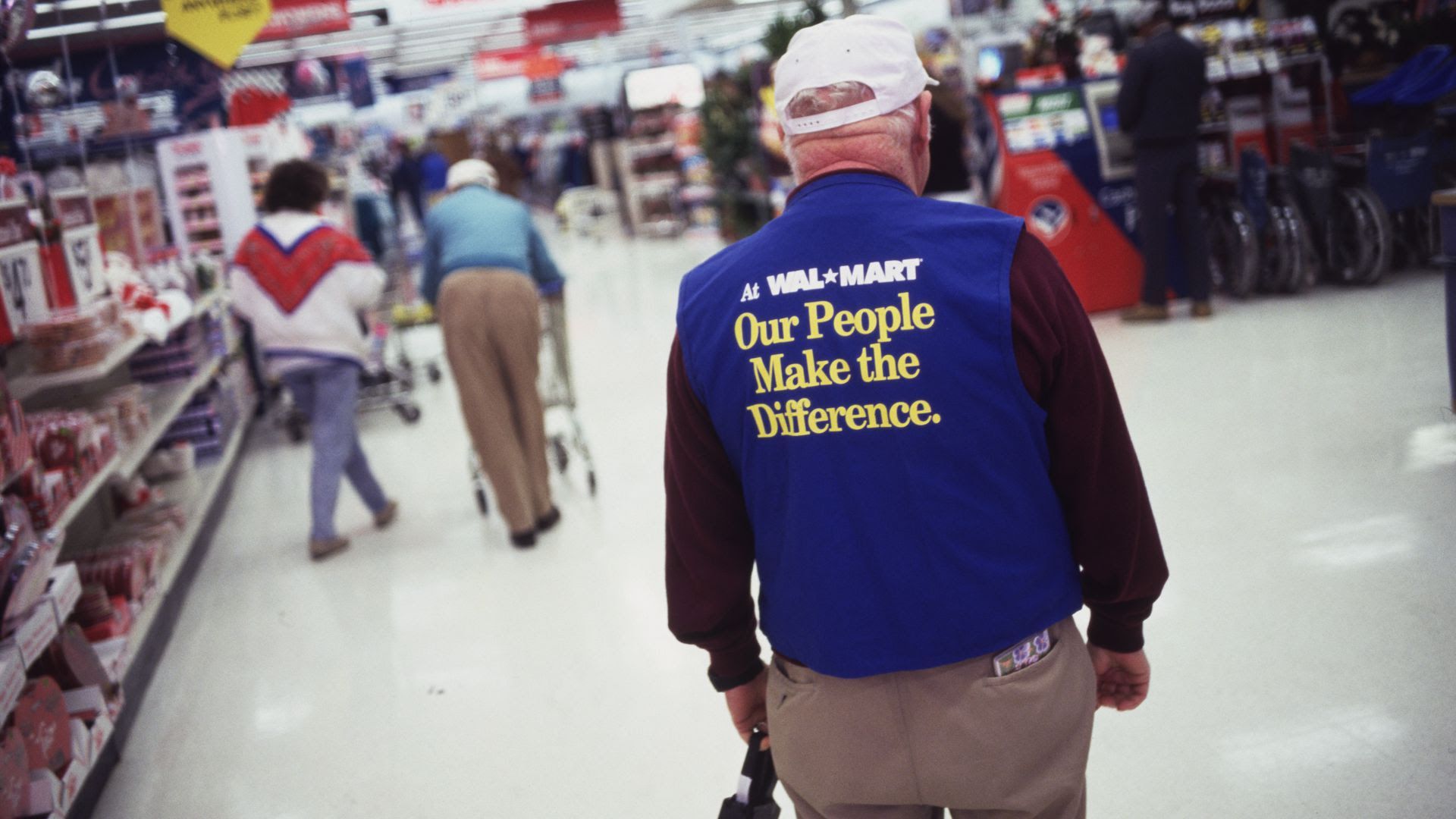 The developed world is aging — in the coming decades, the U.S., Europe and nations across Asia will have hundreds of millions more people who are 60 and older.
The big picture: Much of this coming avalanche of senior citizens won't be playing pinochle at retirement homes. Instead, if technology optimists are correct that advanced economies will continue to need massive numbers of workers despite automation, hiring will continue to be tight. Because they have the most experience, older employees are going to be in huge demand and will work a decade and perhaps longer past 65.
Why it matters: Few companies appear to have made the mental shift to accepting that they need to retain and continue to promote older workers rather than letting them go, according to a recent survey.
Neither has public policy caught up with the aging society, which, unless adjustments are made, will swamp programs like Medicare and Social Security.
Bias runs deep: Across society and business, it's assumed that older workers are less mentally capable, less agile technologically and overall less desirable for hiring and retention than someone younger.
"Our society should be ageless," Paul Irving, chairman of the Milken Institute Center for the Future of Aging, tells Axios.
"This is one of the great challenges of the 21st century — everything will change because of this. And the society that gets it right will be the winners," he says.
Irving wrote about the situation in a new piece for the Harvard Business Review.
What's happening:
The U.S. and other advanced countries are aging: In a little over 15 years, U.S. retirees will outnumber people 18 and under — the first time this has happened in U.S. history.
And so is the workforce: In just six years, people 55 and older will be 25% of the workforce, double from 12% in 1994.
They are also shrinking: The population of most advanced countries is falling because of lower birth rates and a falloff in immigration.
These are long-range trends: The aging of American society and the workforce will not reverse after boomers are gone — Gen Xers and millennials will continue the shift once they reach 65.
One big fact: Keeping older workers on the job is a potential part of the solution to the social system crisis, as they would continue paying into the social security system.
But embracing older workers will create new problems:
In at least some cases, older workers sticking around could make it harder for young people to move up the career ladder.
Go deeper:
Go deeper