1. Trump's conservative media comfort trap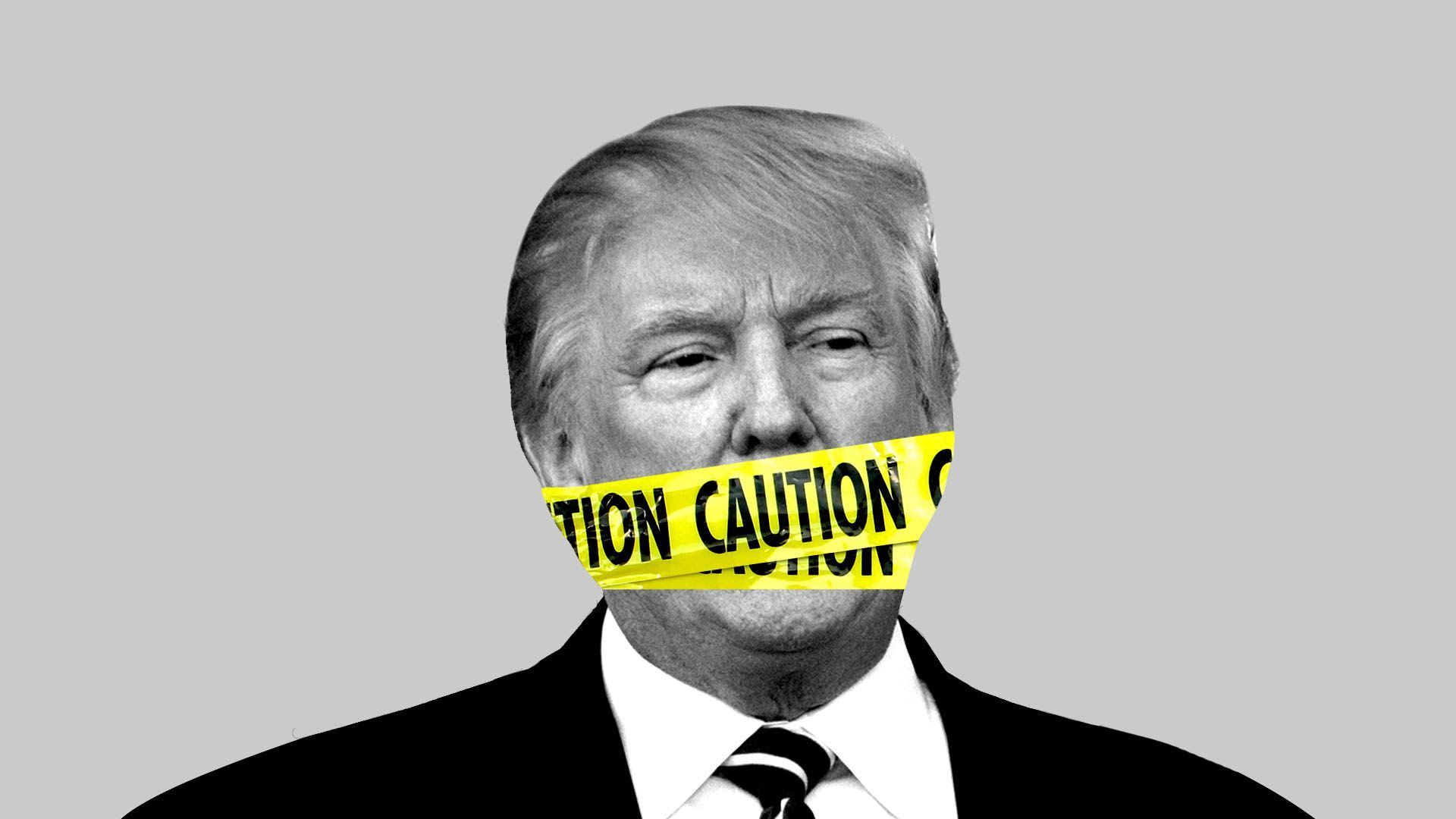 Conservative media pose a surprising risk to the Trump administration.
Why it matters: While outlets like Fox News' opinion programs provide unstintingly positive coverage of his administration, close presidential advisers and White House officials, as well as the president himself, often lose their inhibitions and make damaging comments when they speak with friendly outlets.
Trump fell into the conservative media trap again this week while speaking with The Daily Caller, a conservative site that generally gives him glowing coverage.
A Daily Caller reporter threw Trump a seemingly harmless open-ended question, saying the president seemed happy with his acting Attorney General Matt Whitaker. After saying a few nice things about Whitaker, Trump launched into an anti-Mueller diatribe: "I'm concerned this is an investigation that should have never been brought. ... It's an illegal investigation."
According to the transcript, the Daily Caller had not brought up the special counsel.
The bottom line: The president clearly makes a strong connection between Whitaker's installation at the Justice Department and the Mueller investigation.
If Whitaker is ever nominated for a Senate-confirmed post, he should expect Democrats to bring up these comments as evidence the president sees him as a political battering ram.
Between the lines: As the New York Times' Maggie Haberman tweeted, "in days with different staff, aides generally kept Trump from doing conservative media interviews because he gets comfortable and says ... things like he says here."The backdrop ... Conservative media have caused unexpected problems for Trump since the first days of his administration:
Rudy Giuliani opened a legal Pandora's box by telling Fox News' "Judge Jeanine" Pirro that the travel ban grew out of the president's campaign promise to ban Muslims from coming to the United States. (Lawsuits against the travel ban cited Giuliani's comments, and he later issued a court filing walking them back.)
Giuliani also made bombshell revelations about Michael Cohen's legal problems to Trump-friendly Fox News host Sean Hannity. Giuliani told Hannity the ins and outs of paying "some Stormy Daniels woman" $130,000.
"Funneled it through a law firm and the president repaid it," Giuliani said.
Hannity's stunned reply became an instant internet meme: "Oh. I didn't know. He did?"
Trump himself has fallen into the conservative comfort trap:
The president breezed into an awkward admission on "Fox & Friends" earlier this year when he said Michael Cohen represented him "with this crazy Stormy Daniels deal." (Trump had previously denied knowing about Cohen's hush-money payment to the porn star.)
And Trump caused a minor international incident after a July interview with Fox News host Tucker Carlson. Carlson pressed Trump on the wisdom of NATO's expanded membership, given NATO's Article 5 requires that NATO members come to the aid of any member country being attacked.
Carlson posed a hypothetical question: "Why should my son go to Montenegro to defend it from attack?" Trump's answer threw into doubt whether the U.S. would defend Montenegro, saying that the Montenegrins were "very aggressive people" and that their membership in NATO could result in "World War III."
Be smart: Conservative outlets often get well-deserved criticism for carrying water for the White House. But from time to time, they also cause headaches.
Go deeper