Testing out Ford's autonomous vehicles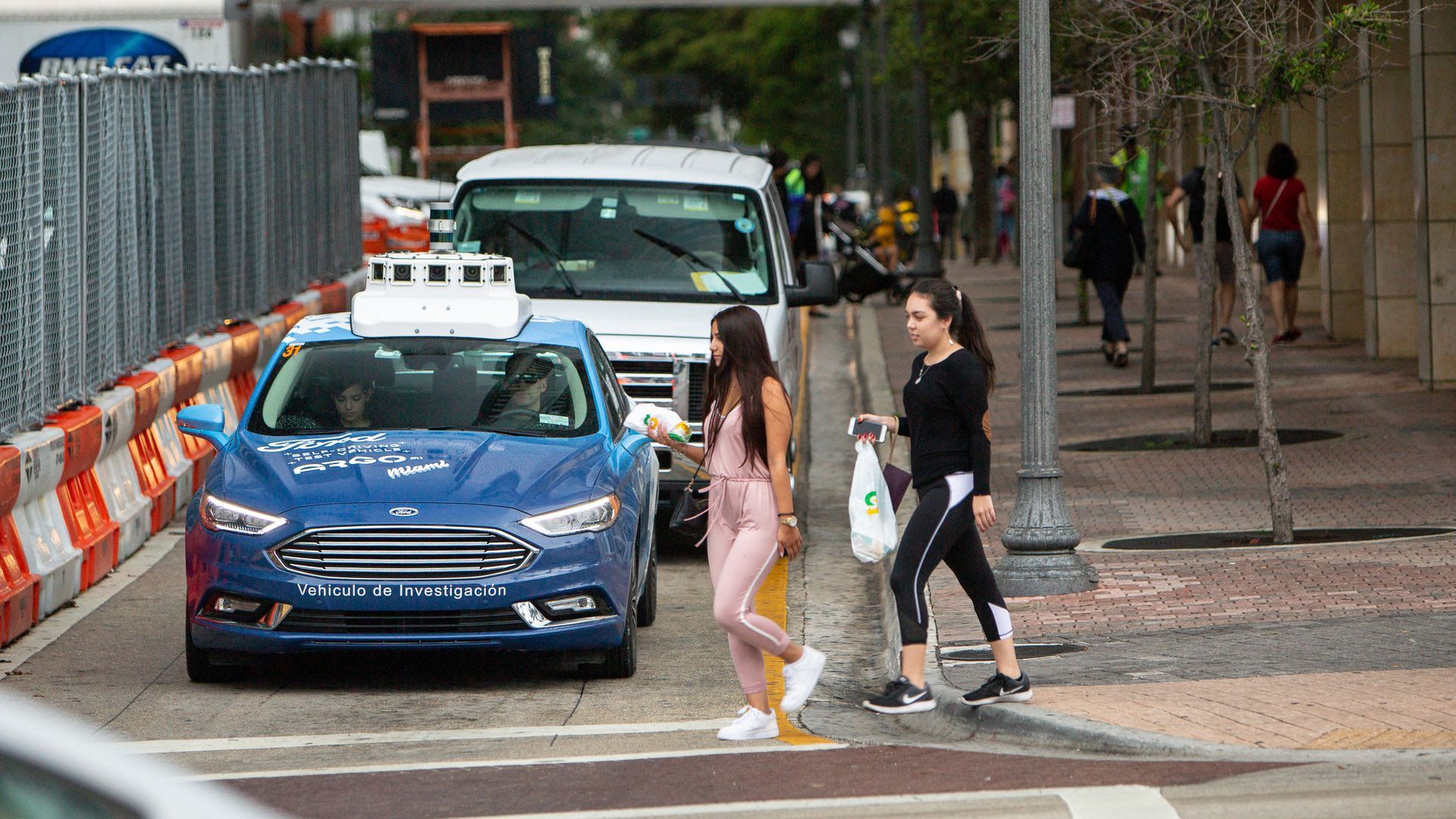 This week I traveled to Miami for some seat time in Ford's autonomous test vehicles. I rode in 3 separate Ford Fusions, each with a different pair of safety drivers up front.
Details: The AV's safety drivers kept their hands and feet ready to react, but only once did they opt to take control.
At about 20 mph, the car was starting to change lanes to the right but aborted when it detected another car traveling up from behind at a higher speed.
It moved back into the current lane and let the other car pass on the right.
The driver then took control to execute a quick double-lane change to stay on the intended route.
Ford and its AV tech partner, Argo AI, are trying to master "naturalistic driving" — which means not being overly cautious so as to annoy other drivers. The cars mostly succeeded.
In one instance, the AV had to make an unprotected left turn across two lanes of heavy traffic.
The car waited for a natural gap to turn left, leaving just enough space for two more aggressive drivers to cut in front from the right, nosing into oncoming traffic.
It then waited until it was safe to turn, but then had to stop in the middle of the intersection to let pedestrians cross.
Behind us, a Miami driver laid on the horn.
The car? It was unfazed.
The bottom line: Miami's streets can be hectic and confusing, between random lane jogs, construction detours and occasional flash floods not to mention jaywalking tourists and wrong-way bicyclists. But all tests were relaxing, uneventful experiences, which says a lot about how close we're getting to the driverless car era.
Go deeper