Stacey Abrams is preparing to take Georgia's governor race to court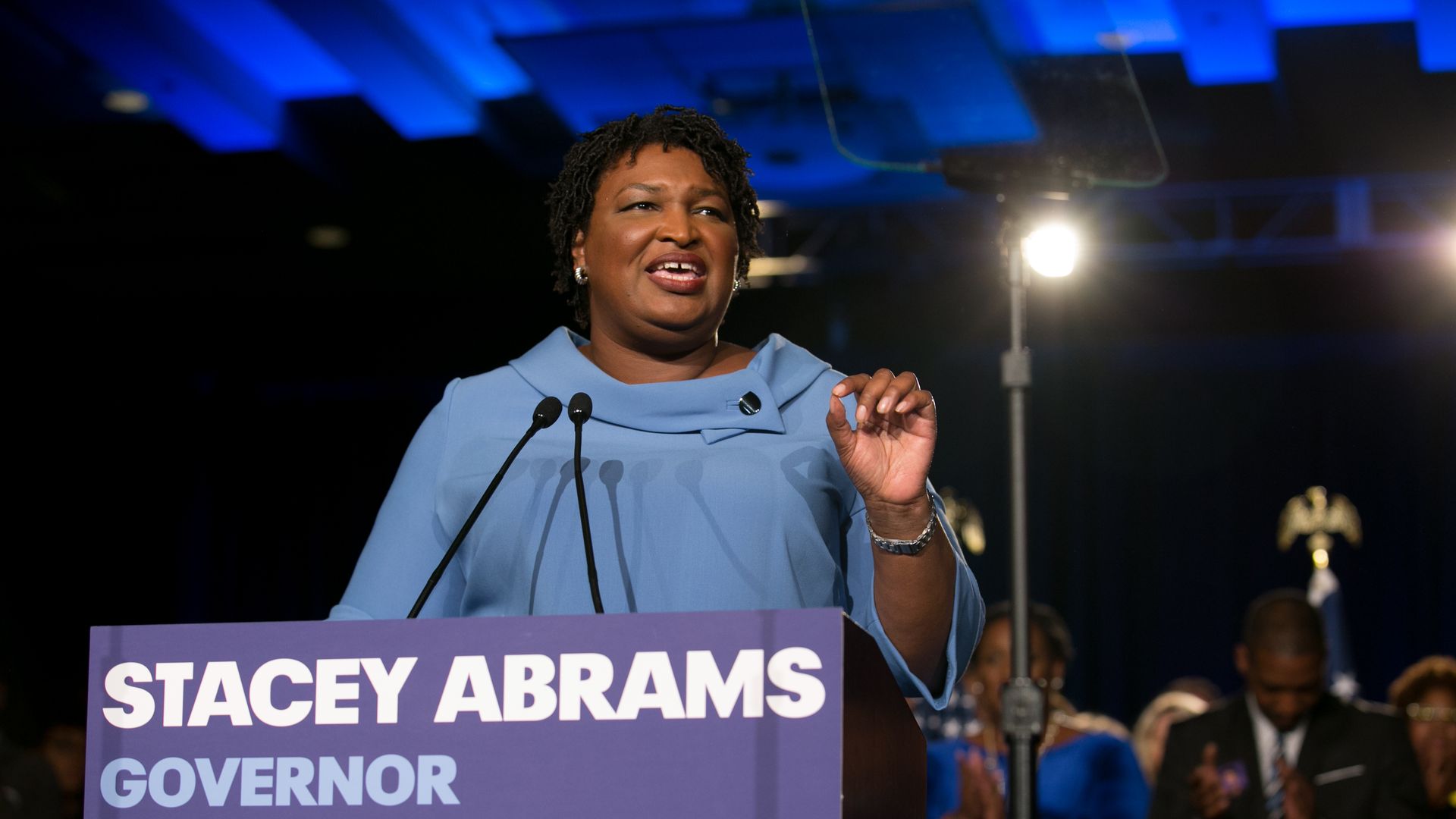 Stacey Abrams' campaign is preparing for an unprecedented legal fight in the Georgia governor's race that will rely on a statute that allows losing candidates to challenge results based on "misconduct, fraud or irregularities" in the voting process, the AP reports.
Why it matters: If Abrams' challenge is successful, it could lead to another round of voting in Georgia's election for governor. The unofficial vote count currently shows Republican Brian Kemp in the lead with 50.2% of the vote — just above the 50% threshold needed for a runoff election in December. But Abrams' case could break that threshold.
The backdrop: Kemp served as the state's chief elections officer until just two days after the election, during which he was accused of improperly removing hundreds of thousands of people from voter rolls ahead of the election.
Yes, but: The burden of proof is high for Abrams' case. The strategy is a long shot, given the statute has never been used in a race with such high stakes. Her campaign must prove that there was a mistake made during the process that drastically shifted the outcome of the race in order to win.
Go deeper