4. Justice Department accidentally reveals Julian Assange indictment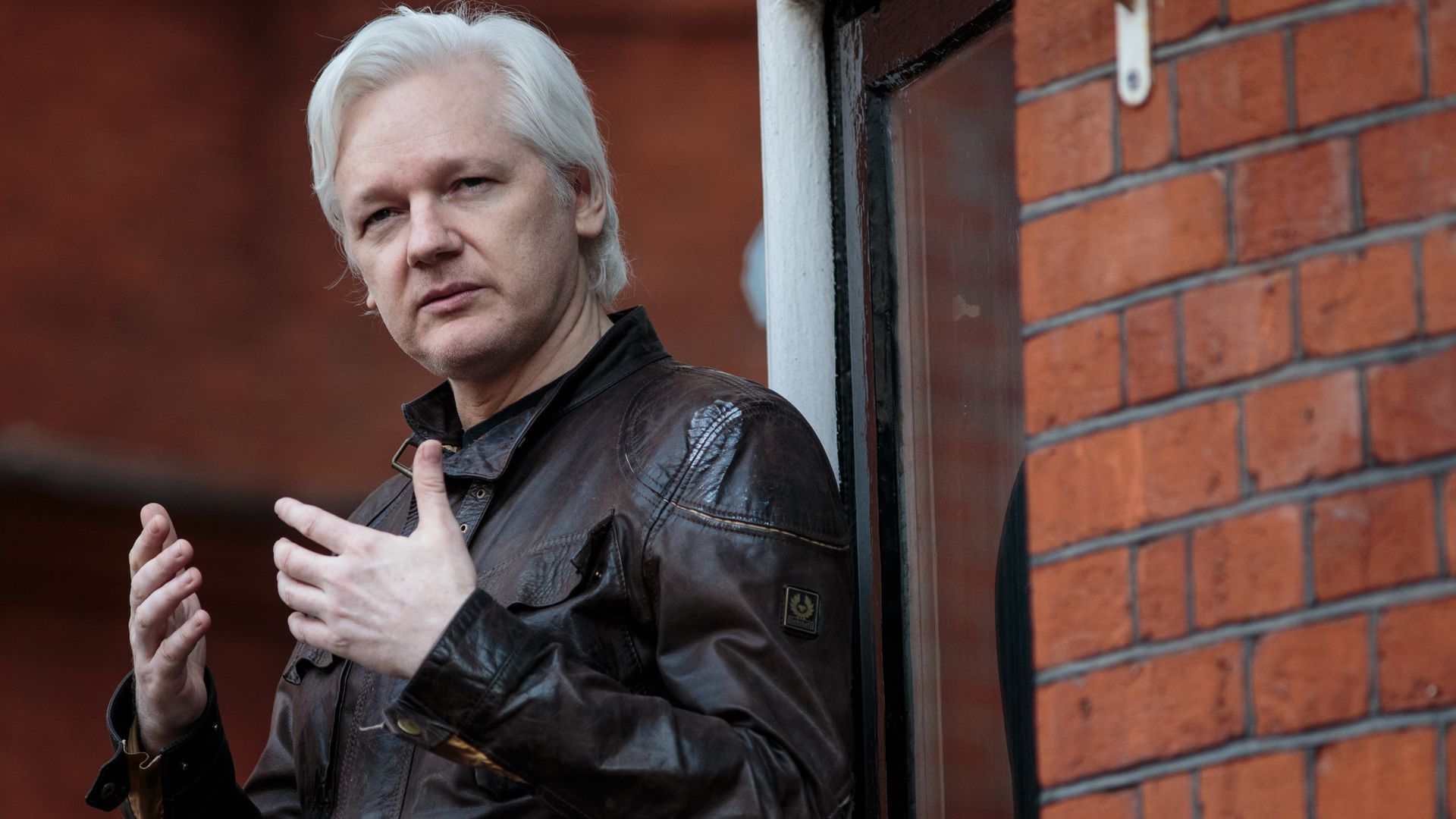 The Justice Department has prepped an indictment against WikiLeaks founder Julian Assange, according to documents from an unsealed court filing, the New York Times reports.
Why it matters: The disclosure was unintentional, prosecutors say, and was inadvertently revealed in an unrelated case. But while the specifics of the charges against Assange remain unclear, they could significantly advance special counsel Robert Mueller's investigation into Russian interference in the 2016 presidential election, given WikiLeaks published thousands of emails from Democrats hacked by Russian intelligence. The nature of the indictment could also change future procedures for those who publish government secrets.
What they're saying:
Joshua Stueve, a spokesman for the U.S. attorney's office for the Eastern District of Virginia: "The court filing was made in error. That was not the intended name for this filing."
Barry Pollack, an American lawyer representing Assange, told the Times: "The news that criminal charges have apparently been filed against Mr. Assange is even more troubling than the haphazard manner in which that information has been revealed. The government bringing criminal charges against someone for publishing truthful information is a dangerous path for a democracy to take."
Details: While it's unclear what charges Assange could face, the Washington Post notes that, in the past, "prosecutors had contemplated pursuing a case involving conspiracy, theft of government property or violating the Espionage Act."
"But ... [i]n the Obama administration, the Justice Department had concluded that pursuing Assange would be akin to prosecuting a news organization. In the Trump administration, though, then-Attorney General Jeff Sessions had taken a more aggressive stance and vowed to crack down on all government leaks."
Go deeper