Meadows, Kihuen sanctioned over handling of sexual harassment claims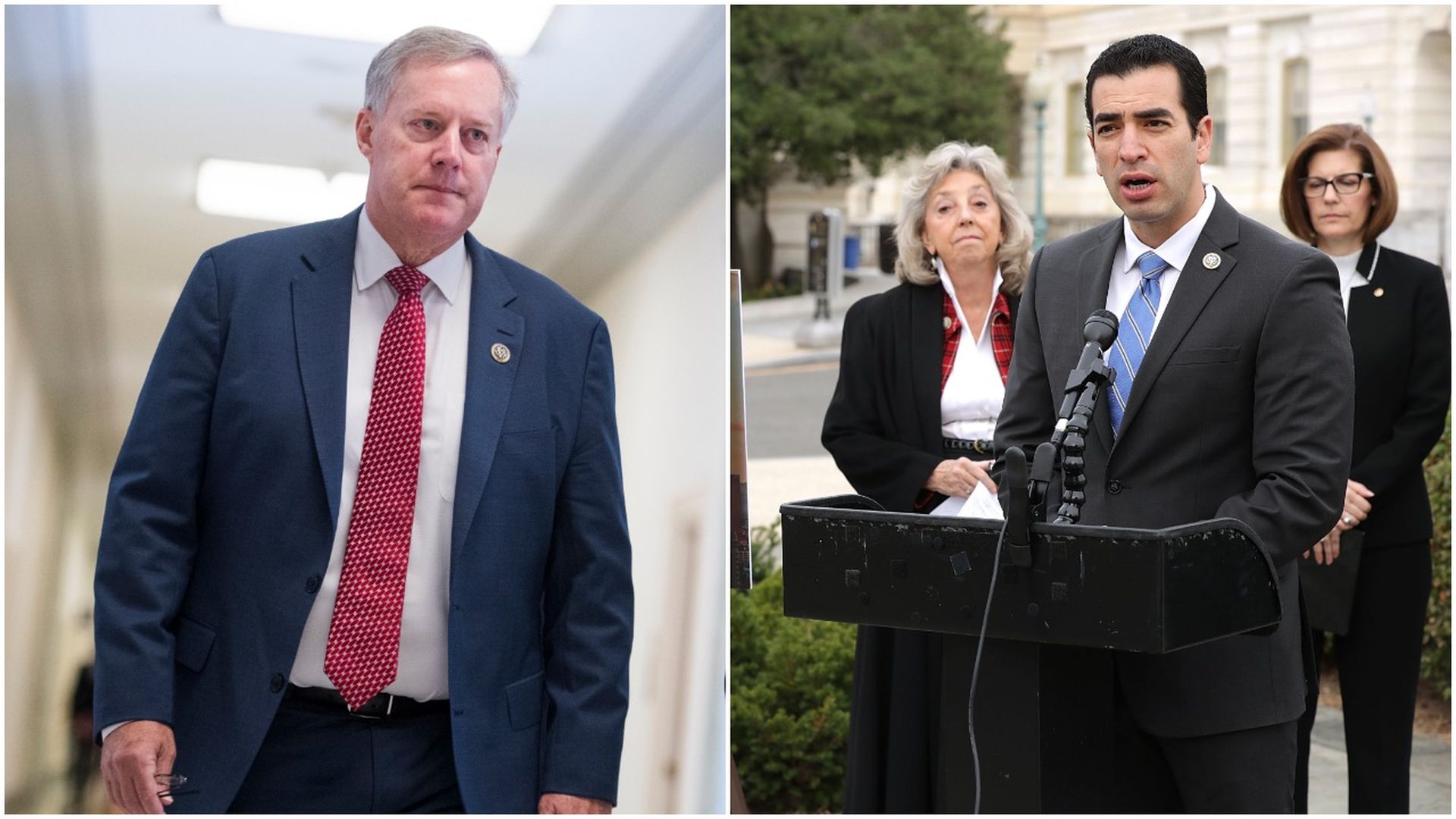 The House Ethics Committee has sanctioned Reps. Mark Meadows (R-N.C.) and Ruben Kihuen (D-Nev.) over their handling of sexual harassment allegations.
The details: The committee found the allegations against the congressmen to be credible, thus violating House rules "by failing to take appropriate steps to ensure that his House office was free from discrimination and any perception of discrimination."
The background: In fall 2015, news reports alleged that multiple female staffers in Rep. Meadows' office had complained to him that they were sexually harassed by his then-chief of staff, Kenny West. Even after learning of the credible harassment, West was kept on Meadows' payroll, per the report.
The committee also found that Rep. Kihuen made persistent and unwanted physical and verbal advances toward women between 2013 and 2016, "who were required to interact with him as part of their professional responsibilities," the findings show. After the allegations went public in light of #MeToo movement, Kihuen retired.
Go deeper