Former ESPN boss building over-the-top rival to sports giant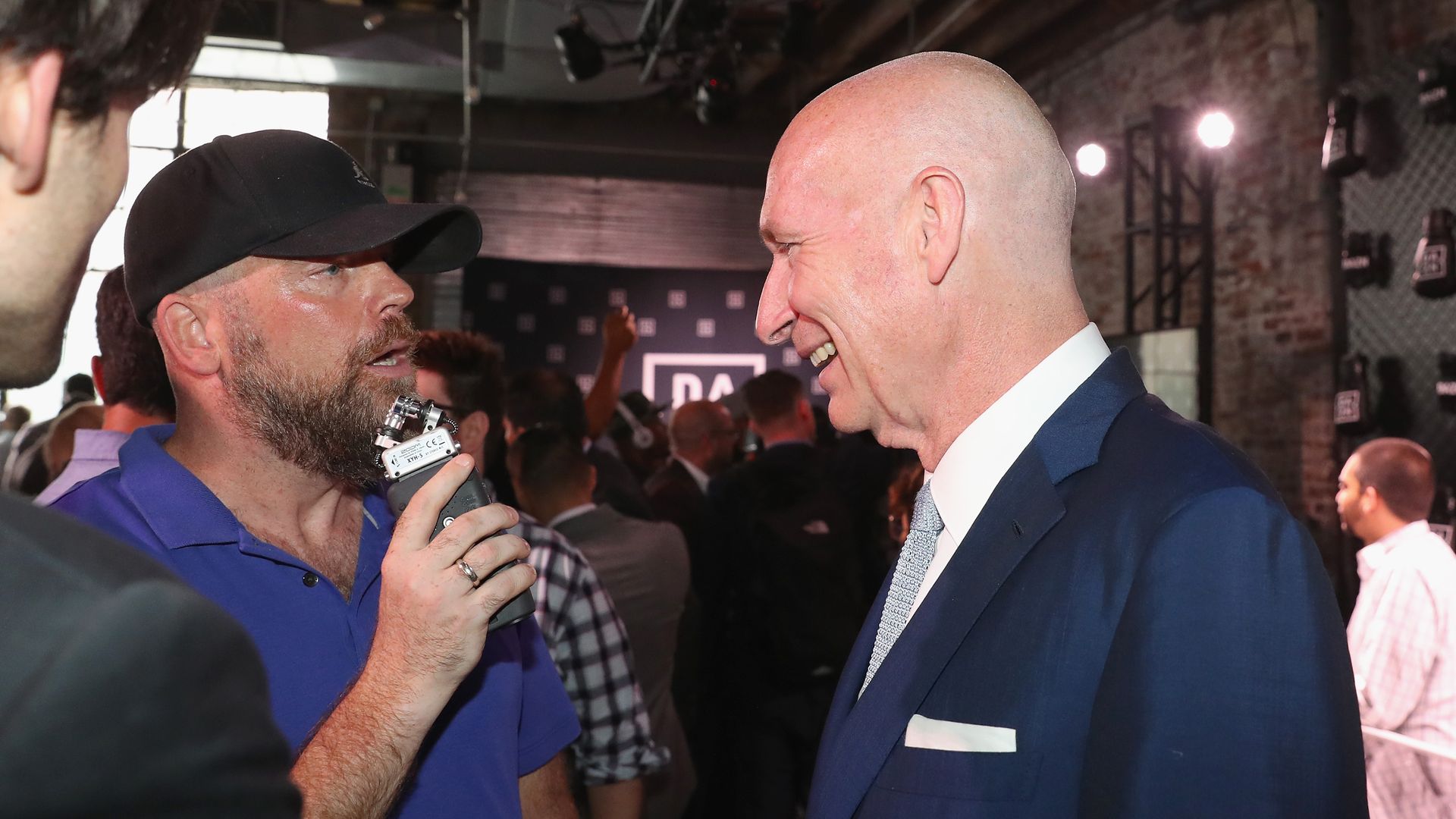 John Skipper, who resigned as head of ESPN late last year, is back and looking to build a new global sports media giant. On Wednesday his company, DAZN, announced a deal with Major League Baseball that will allow it to show live look-ins throughout its prime-time programming in the U.S.
Why it matters: Although DAZN (pronounced "Da Zone") is more focused on its global business, the U.S. market is still strategically important as it looks to build relationships with leagues based here.
The baseball deal is the company's broadest move into the U.S., though it already had a variety of boxing and mixed martial arts deals as part of its $10 per month service.
Yes, but: In trying to compete in the U.S., Skipper not only needs to compete against ESPN's many cable channels, but also its ESPN+ over-the-top service as well as the many other over-the-top services, including those run by each of the big league sports. And when it comes to bidding rights, the company will have to contend with ESPN, the big networks and more.
"We understand we are coming in as the upstart into a very crowded, very good market," Skipper told Axios. "We think we will actually punch above our weight."
Lessons learned: Skipper, who left ESPN amid an extortion attempt related to his cocaine use, said he is in a better place, personally and professionally.
"Change can be a good thing, however inelegantly it may occur," he said. "I happen to be very happy where I am working. I am very happy with my personal life."
What you need to know about DAZN:
It's already a big player in some international markets, including Japan, Italy and Germany.
The company won't say how many subscribers it has overall, but it has more than 1 million in Japan, thanks in large part to a deal with a telecom firm there.
Go deeper