Autonomous Vehicles could be huge for small businesses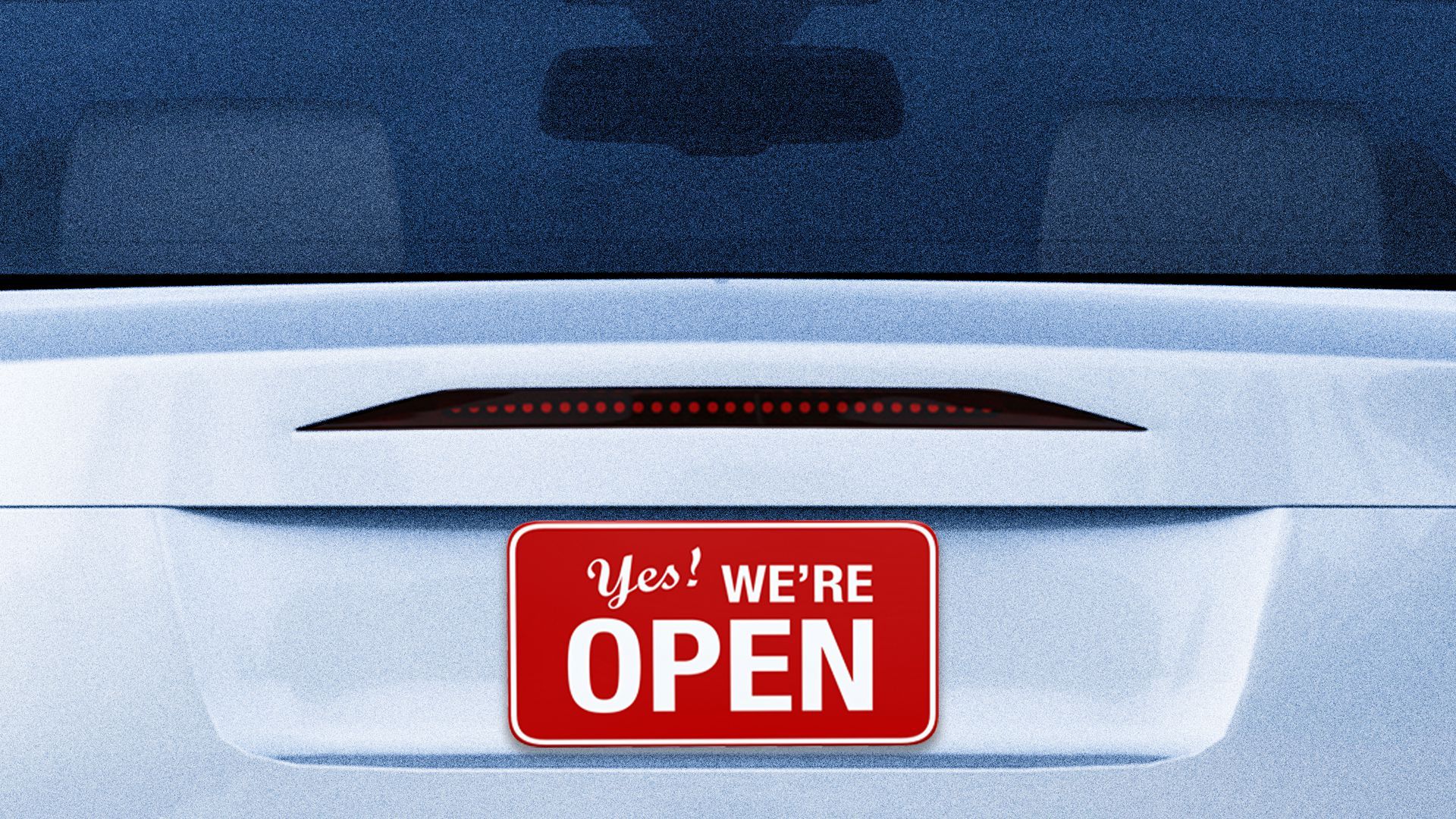 While Ford's autonomous vehicles are learning to drive on Miami's bustling streets, the company is simultaneously mapping out a business strategy for the driverless future by tapping local merchants for input on its first purpose-built AV.
Why it matters: The U.S. market for AVs will be $332 billion by 2026, according to Ford. About 40% could be for goods delivery including small businesses that are often constrained because they can't afford to hire drivers or buy delivery vehicles for only sporadic use.
The background: Ford is testing a small fleet of AVs — with safety drivers but simulating fully autonomous operation — in hopes of deploying tens of thousands of self-driving vehicles to move people and goods in multiple cities, starting in 2021.
Lessons learned from those tests — about preferences for interacting with driverless vehicles and how the car's interior might be configured to keep food orders separate or dry-cleaning pressed — will influence Ford's AV design and refine its business strategy.
Today, ride-hailing costs about $2.50 per mile. Cut out the driver and Ford estimates that cost could fall to $1 per mile, boosting demand.
Add in revenue from other things like fleet management, deliveries and digital content and they think the profit potential dwarfs the 6%–10% margins of traditional auto-making.
"The opportunity of that market is massive. It's a margin that is like no automotive markets today."
— Sherif Marakby, president, Ford Autonomous Vehicles
To ensure a profitable business, the company says it will need to keep its AVs running round-the-clock:
During peak commuting times, they'll be used mostly for ride-hailing by people looking to complete the "last mile" of their trip.
During business hours they could be used for delivering packages or food.
In the evening, they might be turned into roving party buses, ushering fans to a concert, for example.
Details: Ford is working with 7 local Miami merchants to assess the level of demand for commercial deliveries using AVs. The 2 month trial was eye-opening, Lydia and Roland Losas of Giralda Dry Cleaners told me.
By assigning the AV test vehicle to bring dirty laundry from their four stores to their central cleaning plant, they freed up 2 employee drivers to serve customers at luxury hotels.
Using an AV for laundry delivery helped them avoid costs like car payments, liability insurance, gasoline, tolls and part-time seasonal help.
They think it opens the door for new growth opportunities like wash-and-fold services for college students, Lydia said.
The bottom line: Automakers are targeting small businesses as a potential market for AVs that might fill their intermittent needs, allowing them to save on labor and fixed costs.
Go deeper