4. Scoop: The millionaire funding the campaign to break up Facebook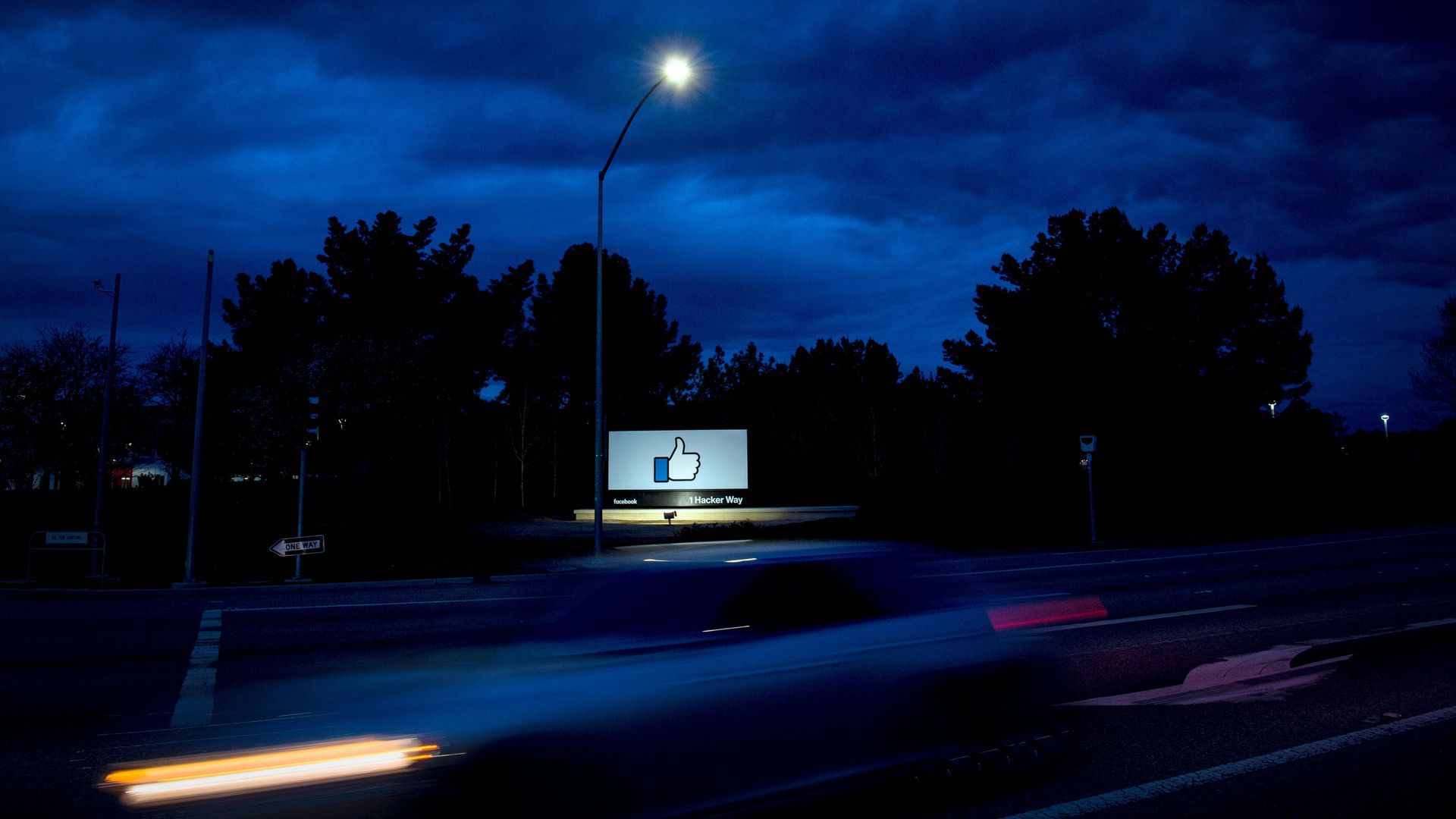 A Pennsylvania philanthropist and former hedge fund executive named David Magerman was the initial donor behind a high-profile campaign urging regulators to break up Facebook, he confirmed to Axios for the first time on Thursday.
Why it matters: Magerman has given more than $400,000 to the campaign — "Freedom from Facebook" — because he believes Facebook has too much power over how the world communicates. A Republican-oriented consulting firm hired by Facebook had tried to link the campaign to billionaire philanthropist George Soros.
Responding to Axios' questions by email, Magerman said he felt that Facebook had a "huge financial disincentive to protect users' data."
"By combining social media, news distribution, advertising, commerce, and business and political networking, it forces people to engage in its platform, even if they only want one of its offerings," he told Axios, comparing Facebook's algorithms to "telescreens" from the novel 1984 that both record people and show them content.
He said his goal was to educate "the public about what Facebook was becoming and whether or not one might want to reconsider engaging with it based on that information."
Details: Magerman said he has given $425,000 to the campaign so far, starting with a $200,000 donation.
The effort involves a coalition of progressive groups spearheaded by Demand Justice, Citizens Against Monopoly, and its affiliate Open Markets Institute, a vocal critic of Big Tech.
Magerman said that he became interested earlier this year in an effort to inform "the public about the risks of engaging with Facebook."
"It was my goal to convince people that Facebook is not free, that it exacts a high price from users in the form of their private data, and I think users don't understand that transaction, to all of our detriment."
—
David Magerman
An adviser suggested he work with Open Markets Institute, which has helped shape a conversation in Washington about the increasing concentration and influence of major tech firms including Amazon and Google.
"I don't know the details of when and how much they raised outside of what I gave them, but I was the only donor (as far as I know) in the early stages of the campaign," he said.
He said he does not hold a short position in Facebook or other companies, and has not benefited financially from the effort.
Eddie Vale, a political consultant who helps run the Freedom from Facebook campaign, declined to comment on Magerman's involvement or whether additional donors have funded the effort.
Reality check: Magerman's funding pales in comparison to Facebook's lobbying operation. The company spent roughly $11.5 million on federal lobbying last year, according to the Center for Responsive Politics, and employed 11 outside lobbying firms.The backdrop: A Republican consulting firm — Definers Public Affairs — working for Facebook tried to link the Freedom from Facebook campaign with George Soros, whose Open Society Foundations help fund the Open Markets Institute, the New York Times reported on Wednesday.
"Nothing surprises me anymore," said Magerman of the NYT report, calling Soros an "easy target" because he "has had the courage to put his name behind major efforts around the world." (Soros has been the target of anti-Semitic attacks and conspiracy theories.)The big picture: Magerman has gotten attention for a past political stand.
Until now, though, his involvement with the anti-Facebook campaign has not been disclosed.
When asked by Axios about funding earlier this year, Sarah Miller, the deputy director of the Open Markets Institute and a key player in the anti-Facebook group, said that "Facebook is willing to spend a ton of money going after competitors and critics, so to protect the people who support this work we aren't giving out details about our fundraising."
Magerman said he hadn't tried to stay anonymous, but simply hadn't been asked about his involvement until he was contacted by Axios.
"I'm not generally someone who seeks publicity, and I saw no value in announcing my involvement," he said. "That said, I am proud of what Freedom from Facebook has accomplished, and I am proud to be associated with it."
Also: On Thursday, Freedom from Facebook filed a complaint with the Federal Trade Commission alleging that Facebook had violated an agreement with the agency and consumer protection law.
Go deeper