The oil majors' power moves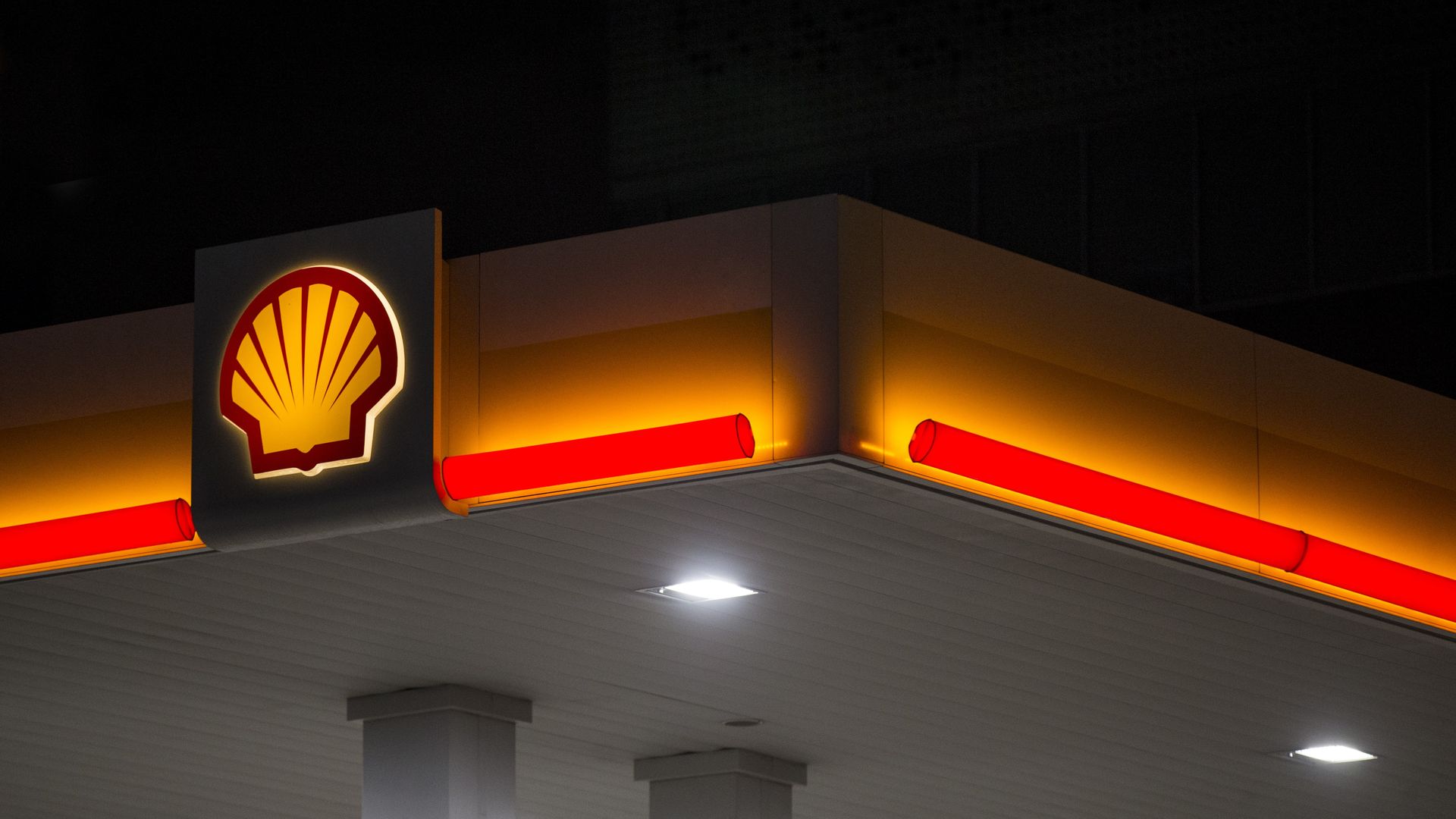 Oil-and-gas giant Royal Dutch Shell and two partners rolled out a new business unit Thursday that provides a suite of energy services to buildings, such as heating and cooling, efficient lighting, controls, and electric vehicle charging.
Why it matters: It's the latest wrinkle in the growing movement of some of the largest multinational oil companies — especially European-headquartered players — into the electricity space, although it remains a small part of their overall portfolios.
Shell's new unit, called Shell Energy Inside, provides services on a "subscription" basis, wherein customers pay fixed monthly expenses.
The backdrop: For instance, today the Norwegian oil-and-gas giant Equinor announced its latest move in renewable energy: an $82 million deal to obtain an almost 10% share in the multinational solar power company Scatec Solar ASA.
Where it stands: Shell is working with two companies in the U.S. market to offer the power services to commercial, industrial and municipal buildings.
Sparkfund, which specializes in providing various building energy technologies on a subscription basis.
GridPoint, which provides "smart building" controls, software and analytics.
Background: Shell states on its website that, in deregulated markets, the Shell Energy Inside services will be bundled with retail power from Shell Energy North America and its Texas-based subsidiary MP2 Energy.
Shell recently soft-launched Shell Energy Inside when VP of energy solutions Brian Davis mentioned it in an interview with Greentech Media.
Thursday marks the formal rollout and identification of partners.
What they're saying: I chatted with Sparkfund CEO Pier LaFarge. He argued that the subscription offering is part of a broader way of imaging how energy services are provided, much the same way that, say, Netflix has shaken up entertainment.
"We have iPhone-d the delivery of energy outcomes inside the building and we keep all of the crazy behind the curtain," he said.
LaFarge said the work with Shell and GridPoint represents "business model innovation, not just technology innovation."
The big picture: Shell Energy Inside is part of Shell's wider "new energies" division, which is aimed at low-carbon fuels and power. Shell said last year that it's investing $1 billion–$2 billion per year in the new energies division until 2020.
Go deeper