Ford eyes self-driving cars beyond ride-hailing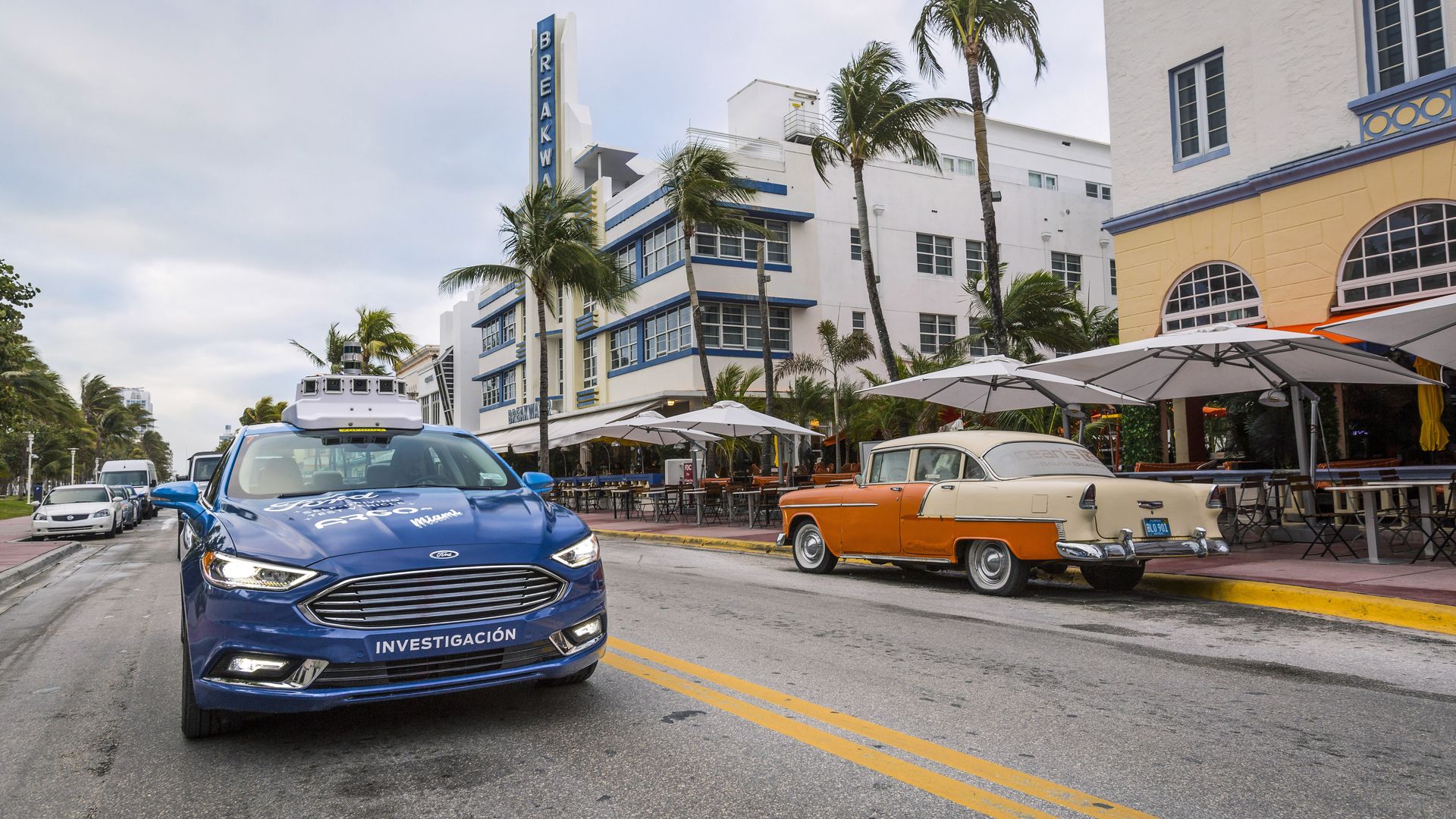 Ford is developing a broad transportation service platform to take advantage of what it says is a $332 billion business opportunity for autonomous vehicles.
Why it matters: Amid all the hype about autonomous vehicles, little attention is paid to the business case for driverless cars. Ford's plan is to keep its AVs running nearly round-the-clock by catering to both ride-hailing consumers and business customers.
"What will win this game in the future is not just the pure science. It's how people will use it. People will be our constant focus."
— Ford CEO James Hackett
The big picture: Ford says the total addressable market for autonomous vehicles is $332 billion by 2026, citing data from Frost & Sullivan and Morgan Stanley.
$202 billion will be ride-hailing in urban areas
$130 billion will be "last-mile" goods delivery for retailers like Wal-Mart and small businesses like dry cleaners and florists.
What's happening: Ford is building its business strategy city-by-city, starting with Miami, where it has been testing a fleet of autonomous vehicles with various partners since February. Every city has unique transportation needs, which is why it's important to collaborate with city officials, Ford says. Next up: Washington, D.C., starting in 2019.
Go deeper