New portrait of Facebook leadership under attack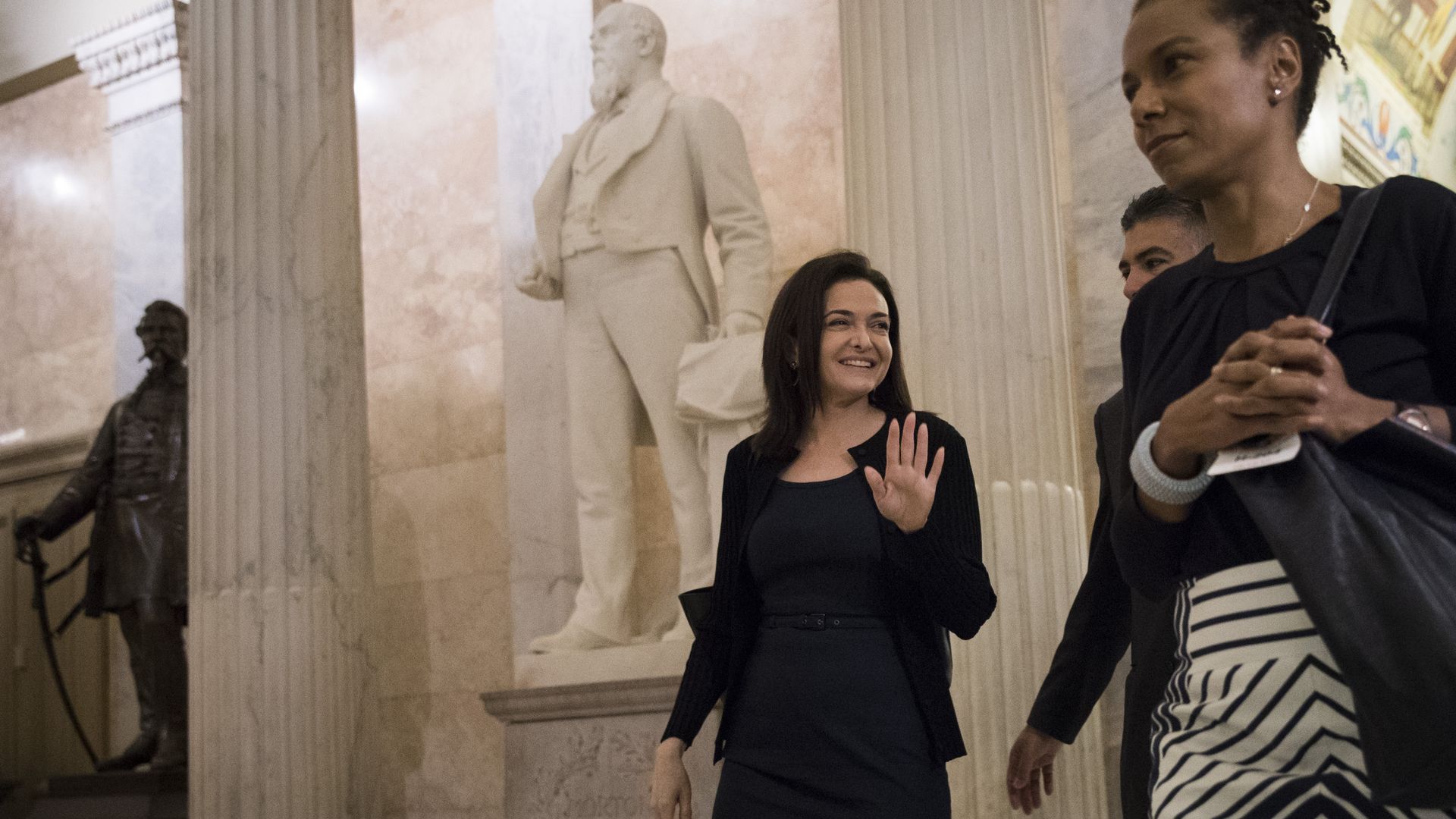 As Facebook navigated security, privacy, and hate-speech controversies after the 2016 election, a new investigation from the New York Times found that the company pursued a "delay, deny and deflect" approach while top executives orchestrated a counterpunching campaign against critics, rivals and proponents of regulation.
The big picture: The Times report exposes the company to new criticisms from its employee base, more primed than ever to protest over the company's political actions. Most striking for outsiders is the story's depiction of CEO Mark Zuckerberg and COO Sheryl Sandberg as evasive or sometimes asleep at the switch.
But even through the worst moments in the last year, both have held ironclad job security and Zuckerberg still controls 60% of the company — but neither has previously been subjected to inside-the-room leaks this negative.
What the Times said:
Zuckerberg and Sandberg "stumbled."
"Bent on growth, the pair ignored warning signs and then sought to conceal them from public view. At critical moments over the last three years, they were distracted by personal projects, and passed off security and policy decisions to subordinates, according to current and former executives."
— The New York Times
Taking the offensive: The Times story adds new details to what we know about Facebook's work with a PR consultant called Definers Public Affairs that helped the company steer an aggressive approach.
"Founded by veterans of Republican presidential politics, Definers specialized in applying political campaign tactics to corporate public relations — an approach long employed in Washington by big telecommunications firms and activist hedge fund managers, but less common in tech." Definers later orchestrated a series of articles critical of Facebook competitors posted on a conservative news site it is affiliated with, the NTK Network."
— The New York Times
George Soros: According to the Times, Definers also circulated a document about financier George Soros, a proponent of global democracy who has spoken out against both Facebook and Google and who has also become a focal point for conservative and anti-Semitic attacks. Soros was cast in the Definers memo as "the unacknowledged force behind what appeared to be a broad anti-Facebook movement," the Times said.
Friends in high places: In one incident, the Times story recounts how Sen. Chuck Schumer (D-N.Y.) confronted Sen. Mark Warner (D-Va.), one of Facebook's most vigorous critics on Capitol Hill:
"Back off, he told Mr. Warner, according to a Facebook employee briefed on Mr. Schumer's intervention. Mr. Warner should be looking for ways to work with Facebook, Mr. Schumer advised, not harm it. Facebook lobbyists were kept abreast of Mr. Schumer's efforts to protect the company, according to the employee."
— New York Times story
Go deeper