George Soros' foundations blast Facebook as threat to democracy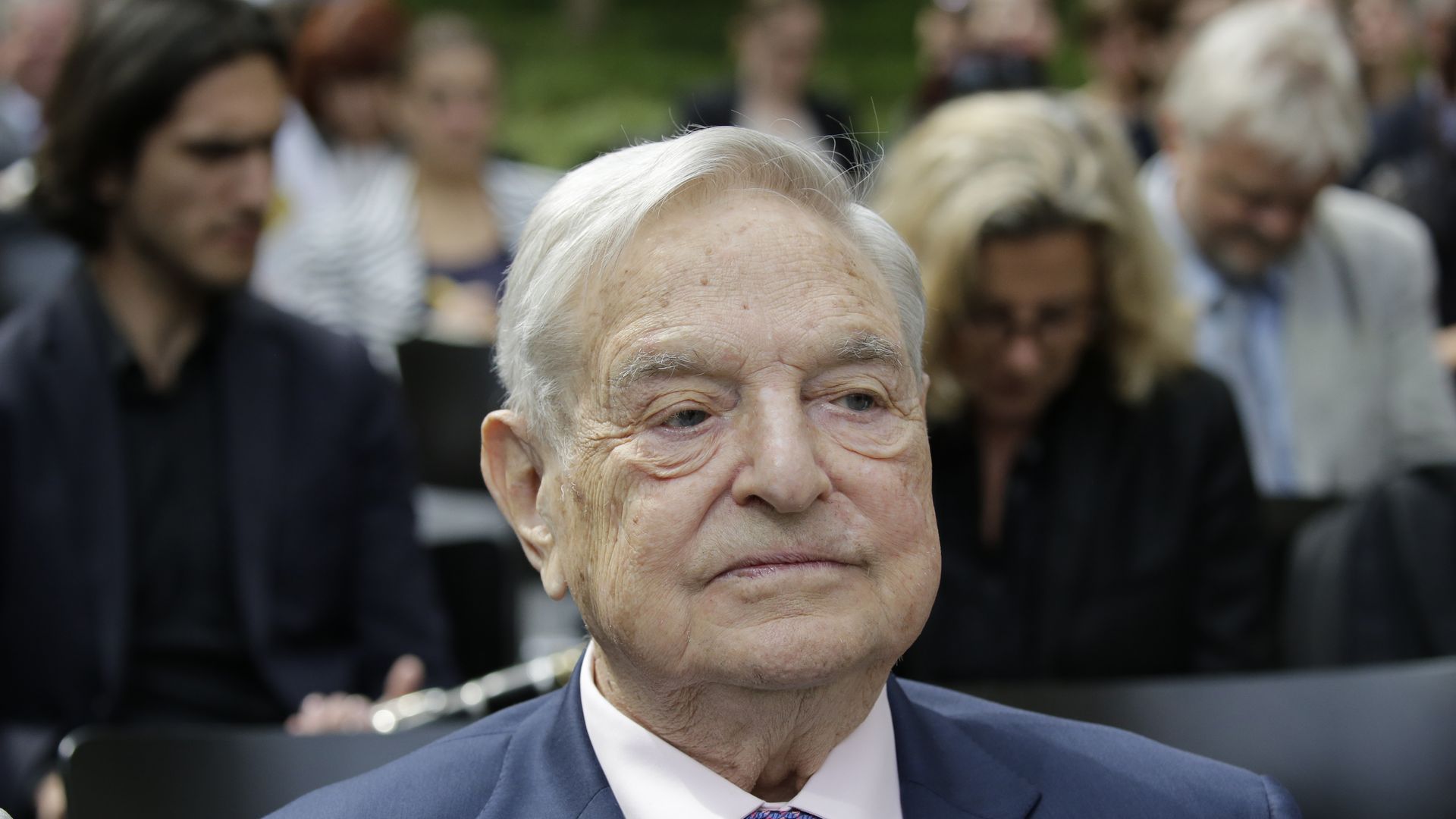 Responding to a bombshell New York Times piece, the president of George Soros' Open Society Foundations, Patrick Gaspard, said Facebook's "methods threaten the very values underpinning our democracy" in a letter addressed to Facebook COO Sheryl Sandberg.
The backdrop: The Times article alleged — among other things — that Facebook utilized a Republican-oriented public relations group to help navigate Washington politics during its user privacy controversies. That group also reportedly singled out Soros, who is often targeted by the right, and Open Society as "the unacknowledged force behind what appeared to be a broad anti-Facebook movement."
The full text of the letter:
Dear Ms. Sandberg: 
I was shocked to learn from the New York Times that you and your colleagues at Facebook hired a Republican opposition research firm to stir up animus toward George Soros. As you know, there is a concerted right-wing effort the world over to demonize Mr. Soros and his foundations, which I lead—an effort which has contributed to death threats and the delivery of a pipe bomb to Mr. Soros' home. You are no doubt also aware that much of this hateful and blatantly false and Anti-Semitic information is spread via Facebook.  
The notion that your company, at your direction, actively engaged in the same behavior to try to discredit people exercising their First Amendment rights to protest Facebook's role in disseminating vile propaganda is frankly astonishing to me. 
It's been disappointing to see how you have failed to monitor hate and misinformation on Facebook's platform. To now learn that you are active in promoting these distortions is beyond the pale.   
These efforts appear to have been part of a deliberate strategy to distract from the very real accountability problems your company continues to grapple with. This is reprehensible, and an offense to the core values Open Society seeks to advance. But at bottom, this is not about George Soros or the foundations. Your methods threaten the very values underpinning our democracy. 
I would appreciate the opportunity to discuss this matter with you in person, and to hear what steps you might take to help remediate the damage done by this deeply misguided--and dangerous--effort carried out at Facebook's behest. 
Sincerely, 
Patrick Gaspard
President | Open Society Foundations
Editor's note: This story has been corrected to reflect that the president of George Soros' Open Society Foundations is named Patrick Gaspard, not Paul. We regret the error.
Go deeper