Why it's so hard to issue a fire warning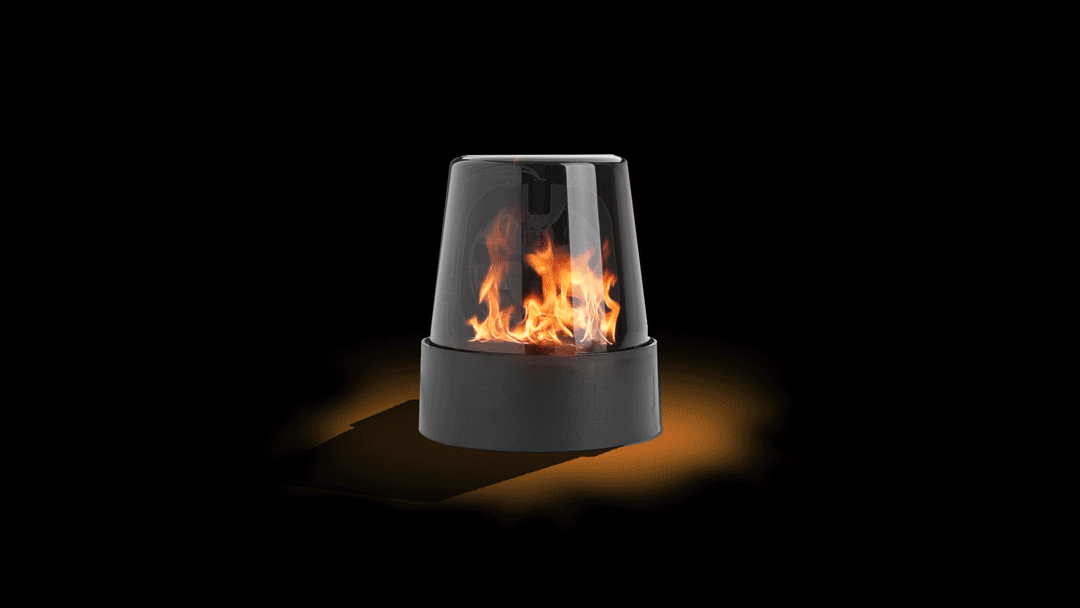 In the U.S., there are warnings for tornadoes, floods and hurricanes — but the nearly 30,000 residents of Paradise, California got no official warning through the National Weather Service that an explosively growing wildfire was headed for their community on Nov. 8.
Why it matters: This was the deadliest wildfire in California history, and with more than 130 still missing, the toll is expected to rise. That so many people could perish in a single disaster due in part to the lack of warning means something is clearly wrong with how we're handling fire emergencies.
The big picture: Weather forecasters knew, and had clearly warned many days in advance, that conditions would be extremely conducive to wildfires in Northern California on Nov. 8. Butte County, which includes Paradise, was designated as being in a zone of "extremely critical" fire weather risk, the most severe category.
However, knowing that the conditions are right is one thing. It's another to learn that a wall of flames is actually barreling toward your house.
For wildfires, unlike severe thunderstorms and tornadoes, the journey from forecast to warning delivery is set up in a convoluted way, and it's costing lives.
There is such a thing as a fire warning, though they have seldom been issued, according to Robyn Heffernan, National Fire Weather Science and Dissemination Meteorologist at the National Interagency Fire Center in Boise, Idaho.
But there's a catch: such a warning must be requested by someone outside of the National Weather Service, such as an emergency manager, rather than being initiated by Weather Service staff themselves. That's the rule even if forecasters can see on Doppler radar or by looking out the window that a fire is headed for a populated area.
"It's really up to the emergency management community," Heffernan said of the fire warning product, which she says has been used at least once by the NWS forecast office in Norman, Oklahoma, in response to requests from officials in that state.
But if it originates outside the government, then the fire warning depends on awareness that it exists.
Private sector meteorologists, including one in Northern California, told Axios they did not know that there is an option for such a warning, although it's on a weather.gov website.
Partly as a result of the spate of deadly fires in California, Heffernan said discussions are underway about changing the way such a warning works. "Everything's on the table right now," including having such warnings being issued from within the NWS or worded in different ways.
"Science I don't think anymore is a challenge to us," Heffernan said of the NWS' role in wildfire warnings. For example, NOAA already operates sophisticated satellites that can spot heat signatures from space of wildfires starting at nearly the moment they ignite.
What is holding the NWS back, Heffernan said, is the sprawling nature of the wildfire community, which involves multiple federal agencies with competing interests.
Outside researchers who are trying to improve fire forecasts also cited this factor in conversations with Axios. Because the community is so spread out, there's the absence of a concerted voice to advocate for research funding, according to Adam Kochanski, a research professor at the University of Utah.
The bottom line: The disaster in Paradise isn't just a weather warning problem. It's unclear if or when any other agency, including local police and fire departments, initiated a reverse-911 system or other warning network in Paradise as the flames approached. But someone needed to sound the alarm.
Editor's note: This story has been updated to clarify that the National Weather Service disseminates fire warnings, but is not the agency responsible for issuing them on their own.
Go deeper