As powers compete for its allegiance, Papua New Guinea could cash in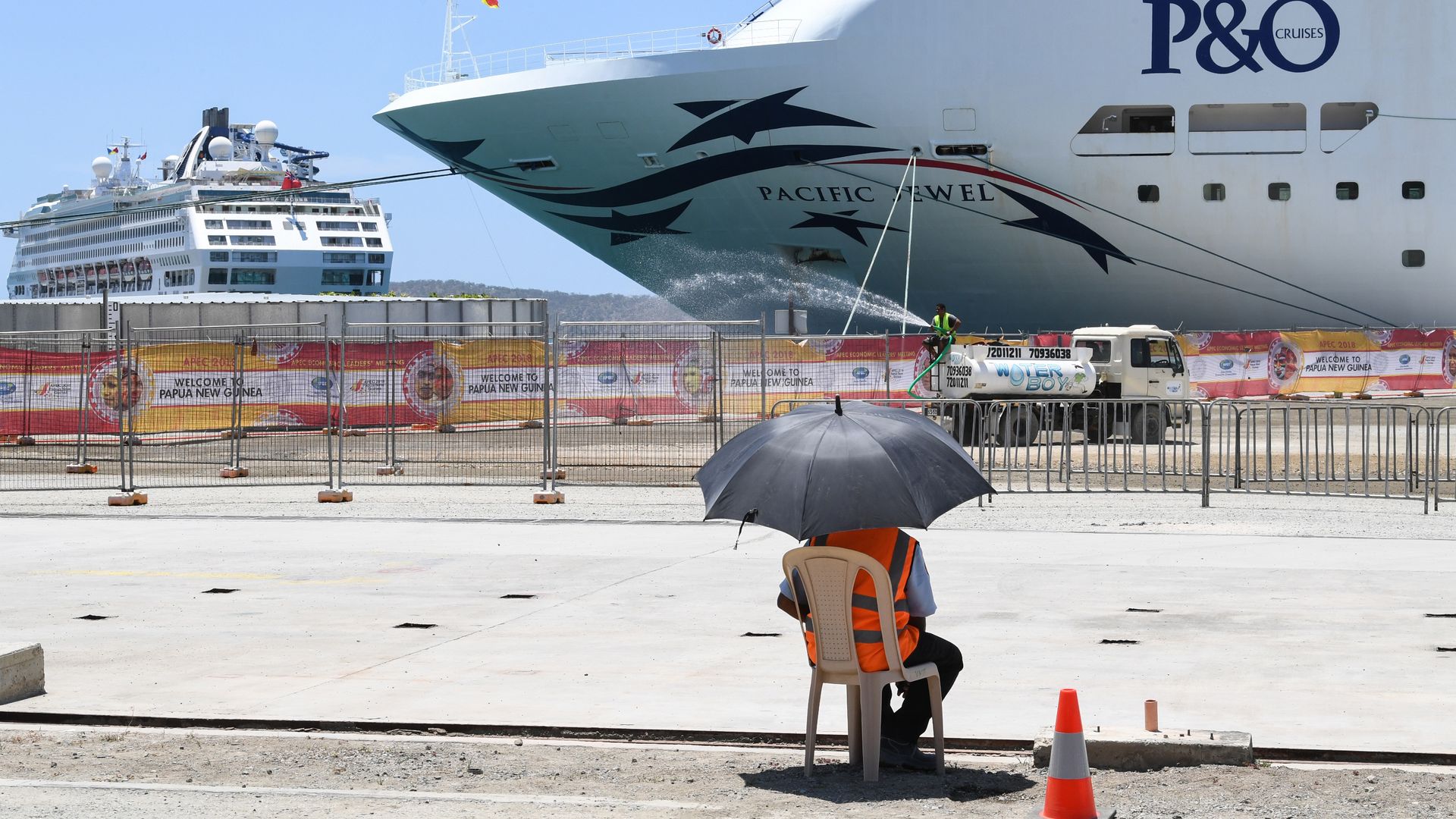 A geopolitical contest is playing out in one of the world's least developed countries —Papua New Guinea (PNG). In this case, geopolitical competition, often the source of war and strife, may be a force for good.
What's happening: Leaders from 20 countries will arrive in the island nation this weekend for the start of the annual APEC summit, a club of nations located in the Pacific region. The summit provides a backdrop to an ongoing tug-of-war over the country's allegiance: before representatives from the U.S. and neighboring Australia touch down in Port Moresby, PNG's seaside capital, Xi Jinping will arrive on Thursday for the first ever official state visit by a Chinese president.
Xi is expected to come bearing gifts, including much-needed aid for the region's poorest nation (per capita income in PNG was $2,400 in 2017). His visit is part of a broader push to expand Chinese influence in the South Pacific that has seen Beijing dish out over $1.3 billion in loans since 2011.
For Australia, Xi's visit is an unwelcome Chinese advance right on its doorstep — just 93 miles separate mainland Australia and PNG. For decades, Australia has counted itself as PNG's closest economic and strategic partner. It now fears the winds could be shifting.
In recent days, Australia launched an investment fund to counter China's regional economic diplomacy. It also signed an agreement with PNG to develop a shared naval base that would allow Australia to extend its military reach.
But the relationship has been marred by Australia's use of a remote PNG island to house migrants that it refuses to grant asylum. 
What to watch: If PNG Prime Minster Peter O'Neill plays his cards right, the country could cash in by balancing the competing interests of China and Australia. Suffering from a recent outbreak of polio, a disease thought to have been all but eradicated from the world, and with electrification extending to less than a fifth of the country, PNG could certainly use the investment.
Worth noting: Papua New Guinea is the most ethnically diverse country in the world with more than 800 languages spoken across 600 sparsely populated islands.  
Sign up for Signal, a thrice-weekly newsletter from GZERO Media, a Eurasia Group company.
Go deeper