New AV industry could benefit from the old auto supply model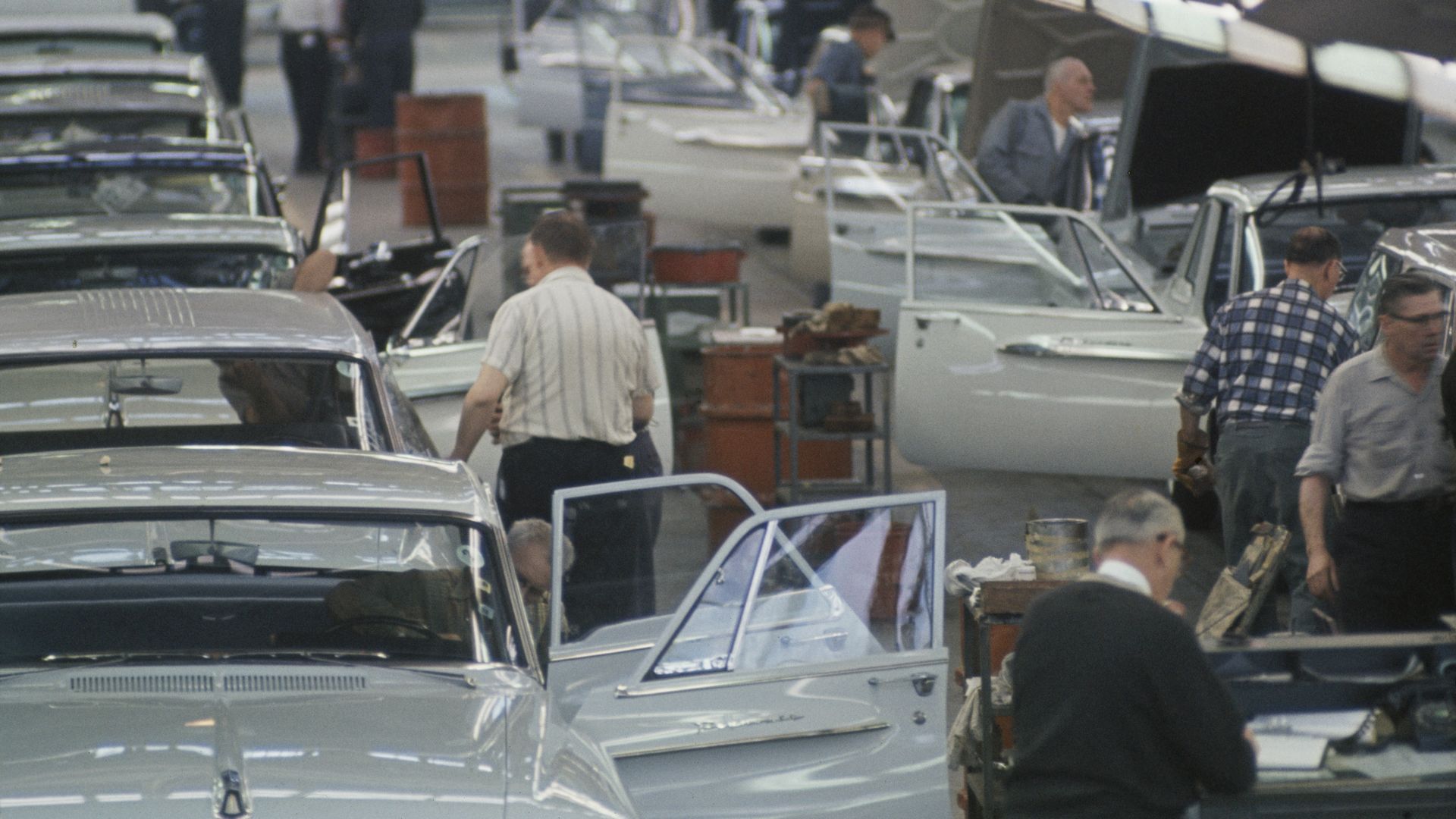 News of Waymo's robotaxi launch, Uber's return to public road testing, and Zoox's plans for full commercial deployment in 2020 have kept the AV companies aiming to produce all key components themselves in the spotlight. But major contributions are being made by a sometimes overlooked but equally critical group of horizontal suppliers, who are carving out highly specialized technical niches as suppliers.
The big picture: As AV technology advances, vertical companies — whether legacy automakers, tech companies or startups — are likely to become increasingly dependent on horizontal players for mapping, simulation, tele-operations and more. For all its new technology, the AV industry may end up with a tiered system just like that of its conventional car predecessor.
Details: Horizontal companies tend to be faster, since vertical companies often can't afford to spend several years spinning up a team to focus on a problem that has already been solved by someone else.
They're usually cheaper too, as a result of spreading costs — especially for expensive R&D — across many different customers.
Yes, but: Vertical AV companies do have the advantage of working with a fully integrated set of technological systems, whereas horizontal companies have to adapt to the various standards vertical companies use. For AVs, this includes different formats for everything from mapping data to annotation.
Two closely related examples help make the case for the horizontal approach:
Personal computing: The companies that prevailed were not the ones that manufactured everything in house, but rather those that aggressively specialized and bought everything else off the shelf. This is one of the reasons Apple Computer in the 1980s remained a niche, expensive products company while the mass market was won by PC makers.
Conventional cars: In the century-old auto industry, specialization has always been the name of the game. The automakers that have survived haven't done so by making their own airbags and screws; i

nstead, they look to companies like Continental and Bosch (so-called Tier 1 suppliers, who in turn often procure component parts from more specialized Tier 2 and Tier 3 firms).
What to watch: Vertical AV companies may insist for a while longer that their components are too integrated to rely on outside software. While this is arguably true now, AV software will only become more modular, and it's likely that horizontal suppliers will be increasingly able to deliver faster, more sophisticated solutions at lower costs, giving way to a new tiered system.
Qasar Younis is the CEO and co-founder of Applied Intuition, an AV simulation software company.
Go deeper