4. The other brewing West Wing drama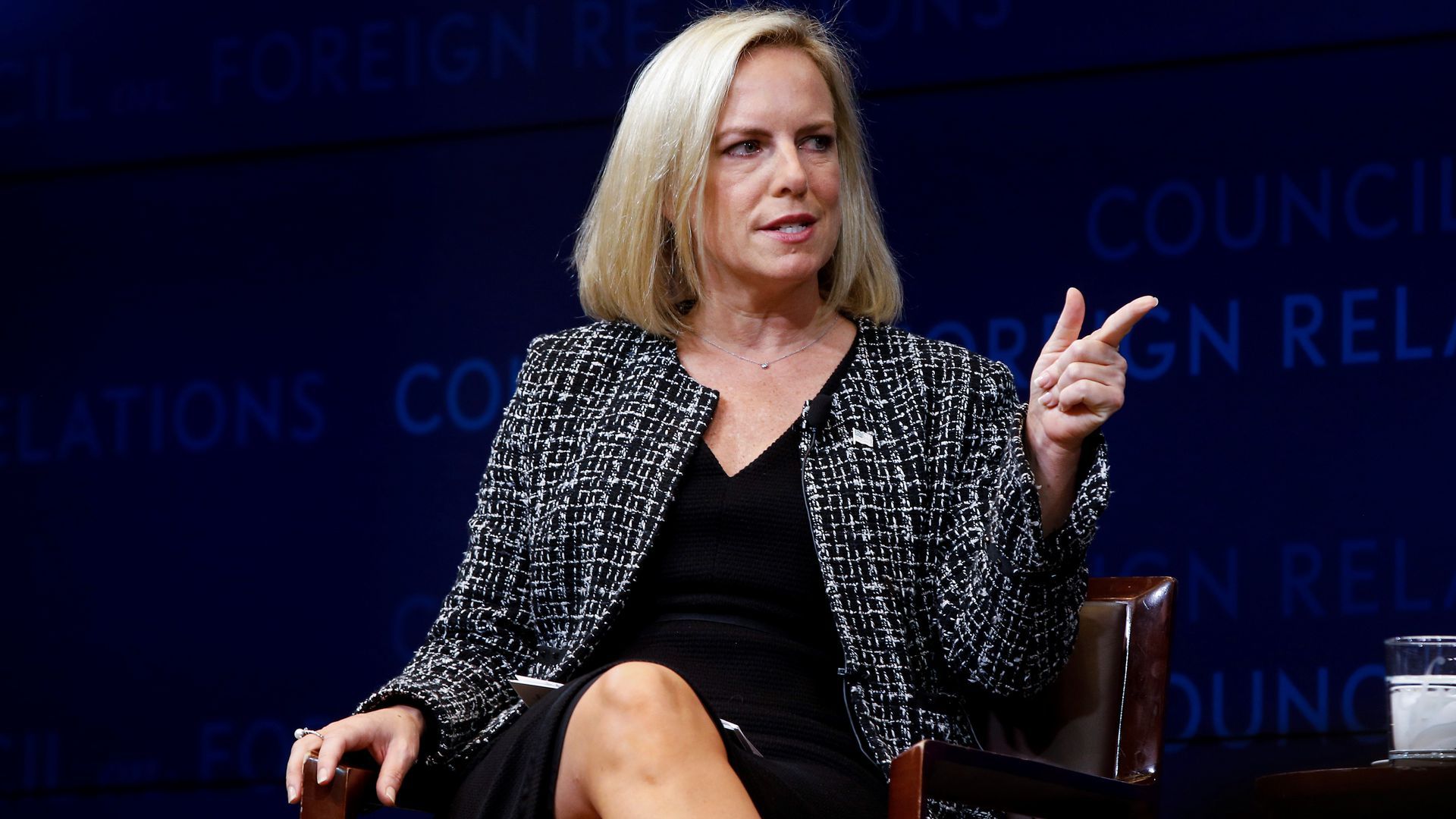 For the longest time, the only person shielding Secretary of Homeland Security Kirstjen Nielsen from Trump's anger has been her friend and mentor — Chief of Staff John Kelly.
Driving the news: Sources close to Trump say he doesn't think Nielsen is being aggressive enough at fulfilling his hardline immigration agenda. But more than that, Trump puts a lot of stock in personal chemistry. And once he's decided he doesn't have "chemistry" with someone, it's very hard for that person to come back from that.
The bottom line: Nielsen now lives in a land previously occupied by Jeff Sessions, H.R. McMaster and Rex Tillerson. Sources close to Trump say he appears to have made up his mind about getting rid of Nielsen. But senior staff don't know who will replace her or what the timing of her removal will be.
And this public drama ... Almost everyone in the White House — and far beyond that to the Defense Department — has come to loathe National Security Adviser John Bolton's enforcer, Deputy National Security Adviser Mira Ricardel.
Ricardel made the mistake of making an enemy of First Lady Melania Trump. As the Wall Street Journal reported, and Swan has confirmed: "A rift emerged after Mrs. Trump staff's battled with Ms. Ricardel during the first lady's trip to Africa last month over seating on the plane and requests to use National Security Council resources."
The First Lady's spokeswoman, Stephanie Grisham, spoke for many in the White House who are too afraid to say such things on the record when she issued an extraordinary statement: "It is the position of the Office of the First Lady that she no longer deserves the honor of serving in this White House."
The statement was so hot it shocked even longtime Trump aides who are desensitized to the daily mayhem.
The big picture: White House aides say Ricardel is likely to need a new job, and probably soon. But as of Tuesday night she was still employed in the White House, according to a senior official. White House officials believe she'll eventually be eased into another role, far, far, away from the West Wing.
Historical note: Feuds between White House aides and First Ladies tend not to end well, as the history buff and former Pentagon official Mark Jacobson recalls. Remember Don Regan and Nancy Reagan?
Go deeper