Disabled veterans find work training AI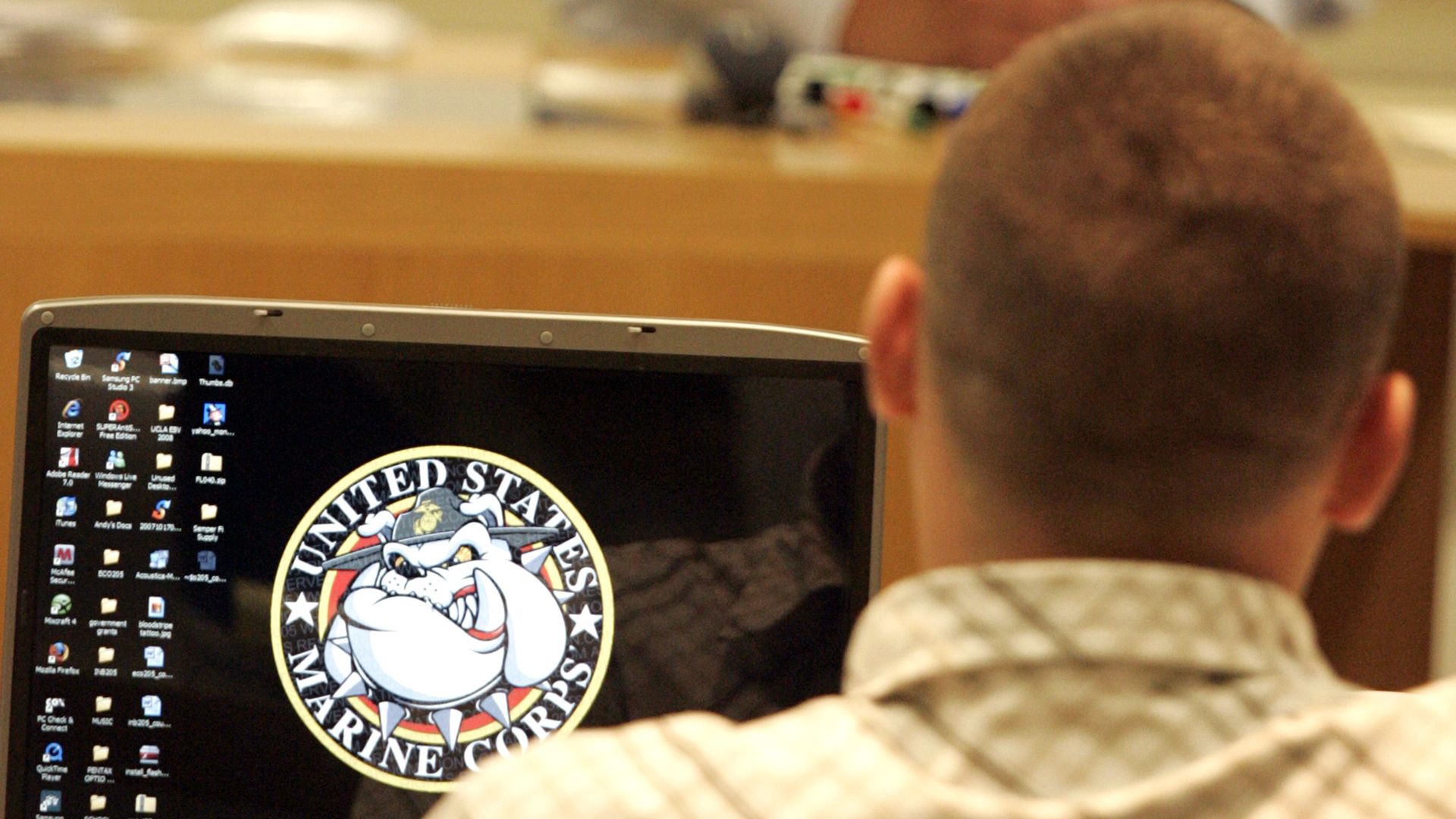 For a month, two disabled veterans in Texas labeled photos taken by drones, drawing lines around objects and identifying them. Their work will be used to train artificial intelligence systems.
Why it matters: Physical disabilities or a mental health condition like PTSD can make it difficult for a veteran to work in a traditional office or work site. But data labeling can be done on a computer from home.
What's happening: A software company, a defense contractor and two nonprofits are behind a project to provide AI training work for veterans.
Working hours are flexible, which benefits veterans whose disability status prevents them from working full time, says Lindsay Box, executive director of IAM23, a veterans' services organization.
"It gives them a sense of meaning," says Box. "It gives them something to wake up for in the morning."
The drone-image project is for a large defense contractor. Machine vision systems need a lot of annotated data in order to learn to automatically identify objects.
Nathaniel Gates, CEO of Alegion — the company that created the software the veterans used — wouldn't say which contractor was involved.
DEWIT, an Austin nonprofit that helped arrange the pilot program, hopes to sign on more than a dozen veterans for a second project.
Go deeper