Japanese fear a robot-driven future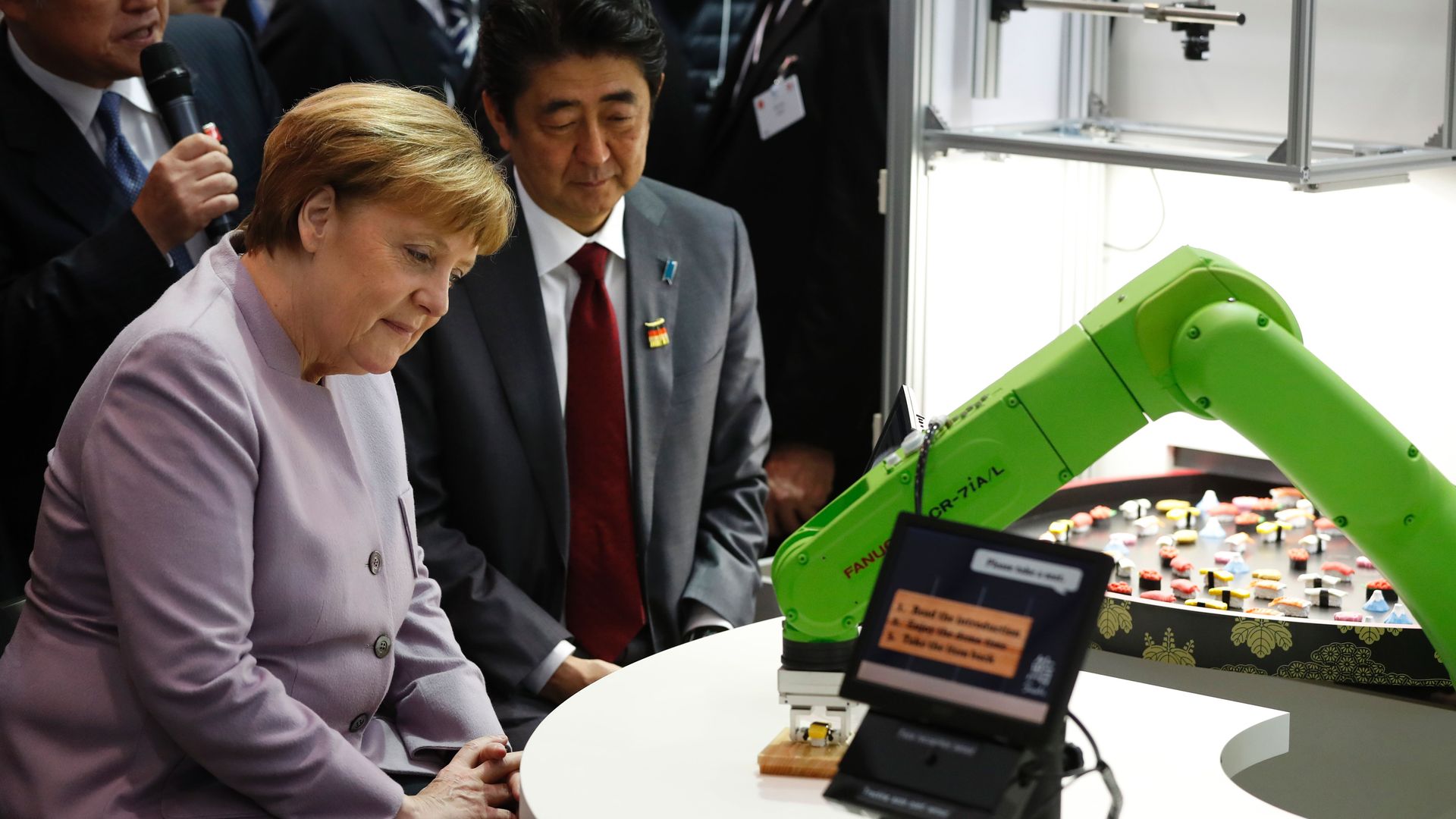 People in Japan believe robots are coming for their jobs and will yield a more unequal society where it's harder to find work, according to a Pew survey.
By the numbers: 89% believe robots will do "much of the work" humans do today within 50 years. 83% think that will widen the gap between rich and poor, 74% think unemployment will grow and just 35% believe robots will create "new, better-paying jobs."
The big picture: The vast majority in Japan are pessimistic about where the economy is headed. While 44% now say the economy is "good," up from 7% in 2012, just 26% say things are better than they were 20 years ago, and a mere 15% say today's children will be better off than their parents.
The bottom line: It's not just about robots. Japan is facing severe demographic challenges tied to its aging and shrinking population. And while immigration is rising, it remains low. Just 23% would like to see it increase, while 58% say it should remain the same and 13% say it's already too high. Still, 59% say the immigrants currently in Japan "make our country stronger."
Go deeper