Kyrsten Sinema has flipped Jeff Flake's Senate seat to the Democrats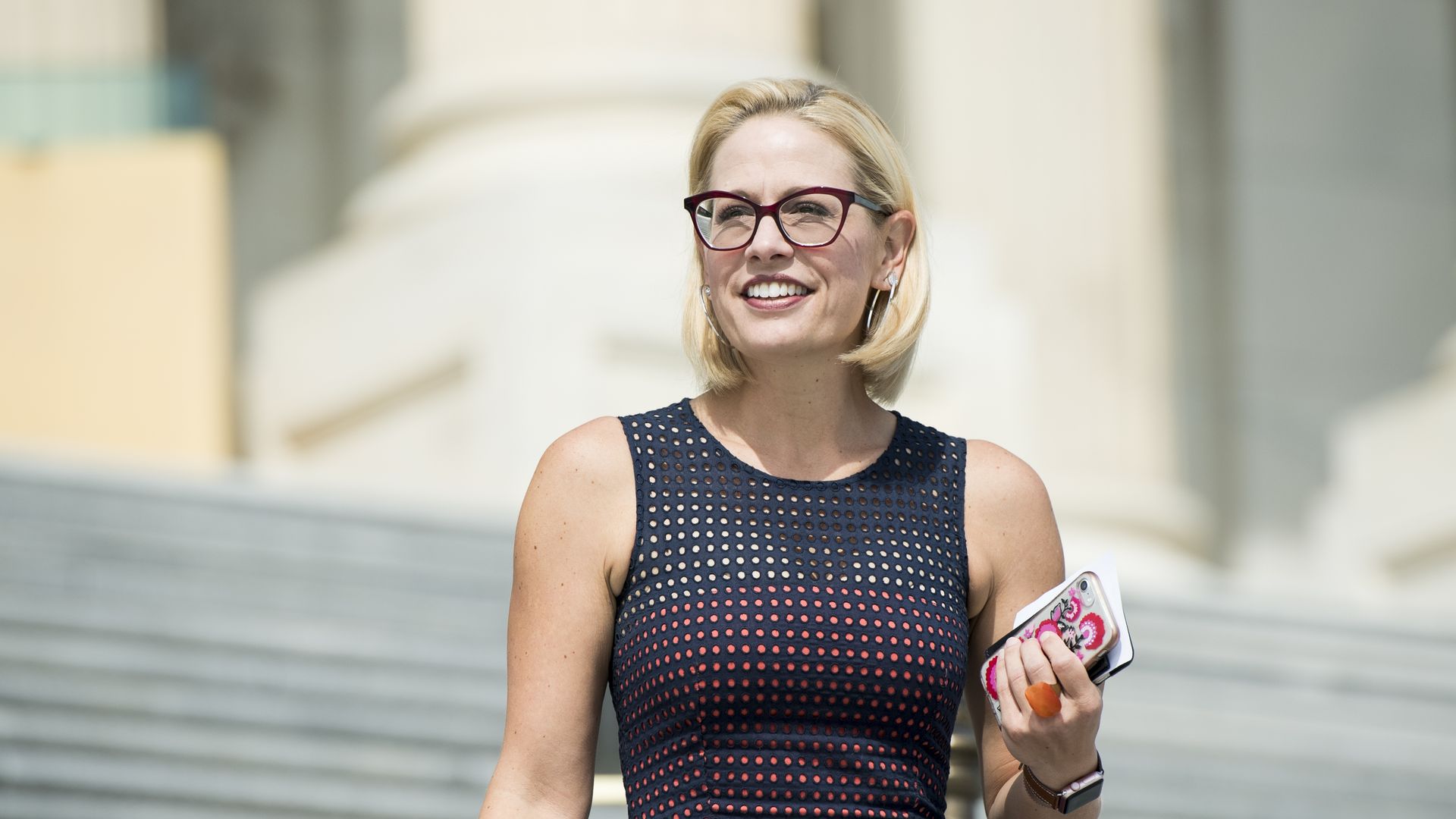 Democratic Rep. Kyrsten Sinema has picked up an insurmountable lead over Republican opponent Rep. Martha McSally, handing Democrats a seat Republicans have held since 1994, the AP projects.
Why it matters: Sinema will replace retiring Republican Sen. Jeff Flake and is set to becoming the first woman to represent Arizona in the Senate. Even though Republicans will maintain control of the Senate next year, Sinema's victory has chipped away the durable majority they were hoping to cement. The bitterly fought contest comes to an end after President Trump and some national and state Republicans cast doubt on the elections legitimacy as Sinema's lead was expanding each day as new ballots were being counted. 
In a video following the AP's projection, McSally conceded and said she has called Sinema to congratulate her.
Go deeper