CNN sues Trump over Jim Acosta's press pass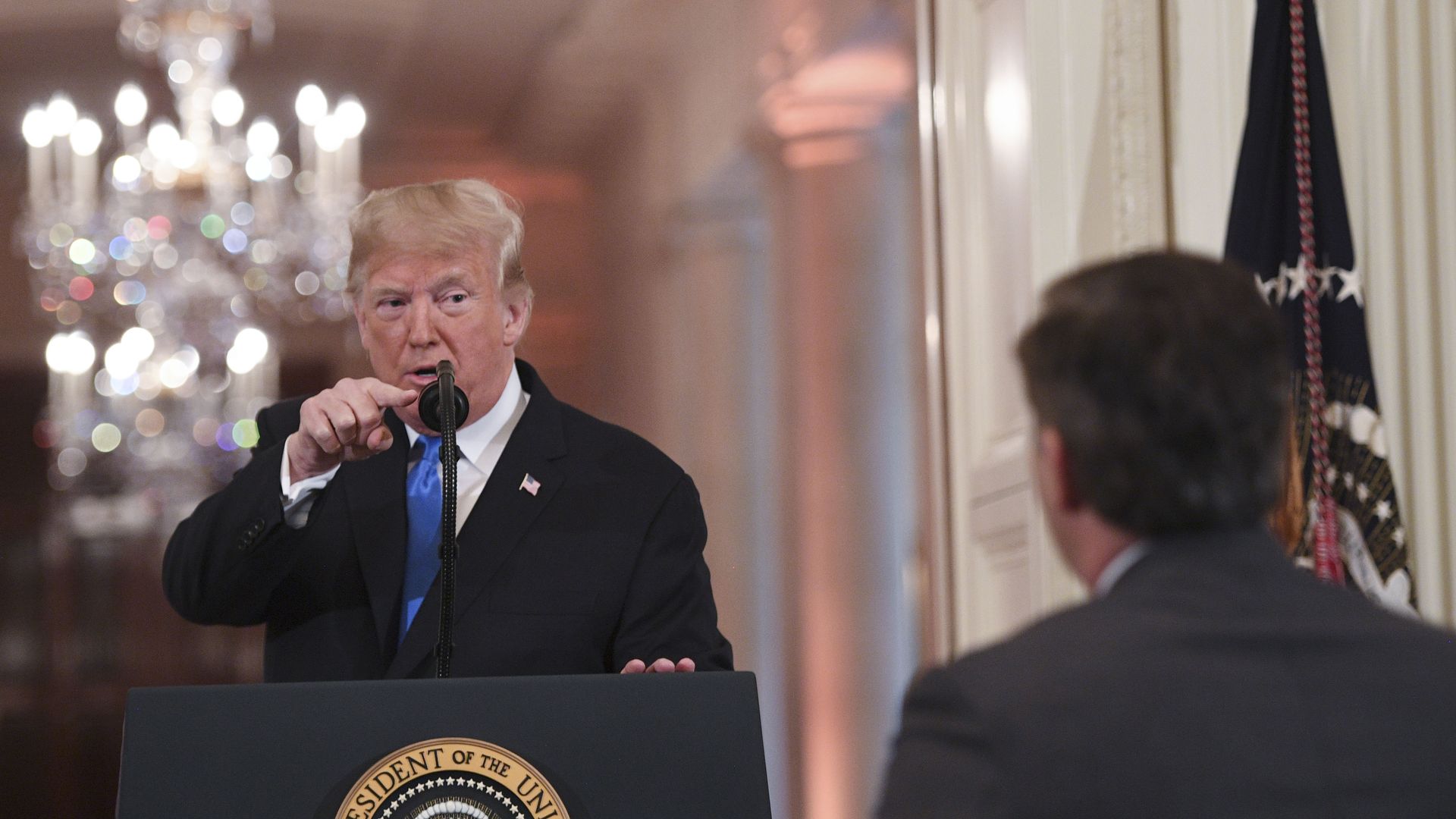 CNN is suing President Trump and "several of his aides" over the White House's revocation of Jim Acosta's press pass, per CNN.
Details: The lawsuit is being filed Tuesday morning and alleges that CNN and Acosta's First and Fifth Amendment rights are being violated. The defendants in the lawsuit include press secretary Sarah Sanders, chief of staff John Kelly, Secret Service director Joseph Clancy, deputy chief of staff for communications Bill Shine, President Trump, and the Secret Service officer who took Acosta's pass last week.
The lawsuit seeks "permanent relief" to prevent this from happening in the future. Per Yahoo's White House reporter Hunter Walker, "This could be a vital protection for the White House press corps as a whole."
What they're saying:
CNN said in a statement that if "left unchallenged, the actions of the White House would create a dangerous chilling effect for any journalist who covers our elected officials."
White House press secretary Sarah Sanders' response: "This is just more grandstanding from CNN, and we will vigorously defend against this lawsuit. ... The First Amendment is not served when a single reporter, of more than 150 present, attempts to monopolize the floor."
President of the White House Correspondents Association, Olivier Knox, said in a statement: "The White House Correspondents' Association strongly supports CNN's goal of seeing their correspondent regain a US Secret Service security credential that the White House should not have taken away in the first place. ... The President of the United States should not be in the business of arbitrarily picking the men and women who cover him."
Editor's note: This post has been updated to include the White House response.
Go deeper