Industry moves to shape Trump administration privacy plans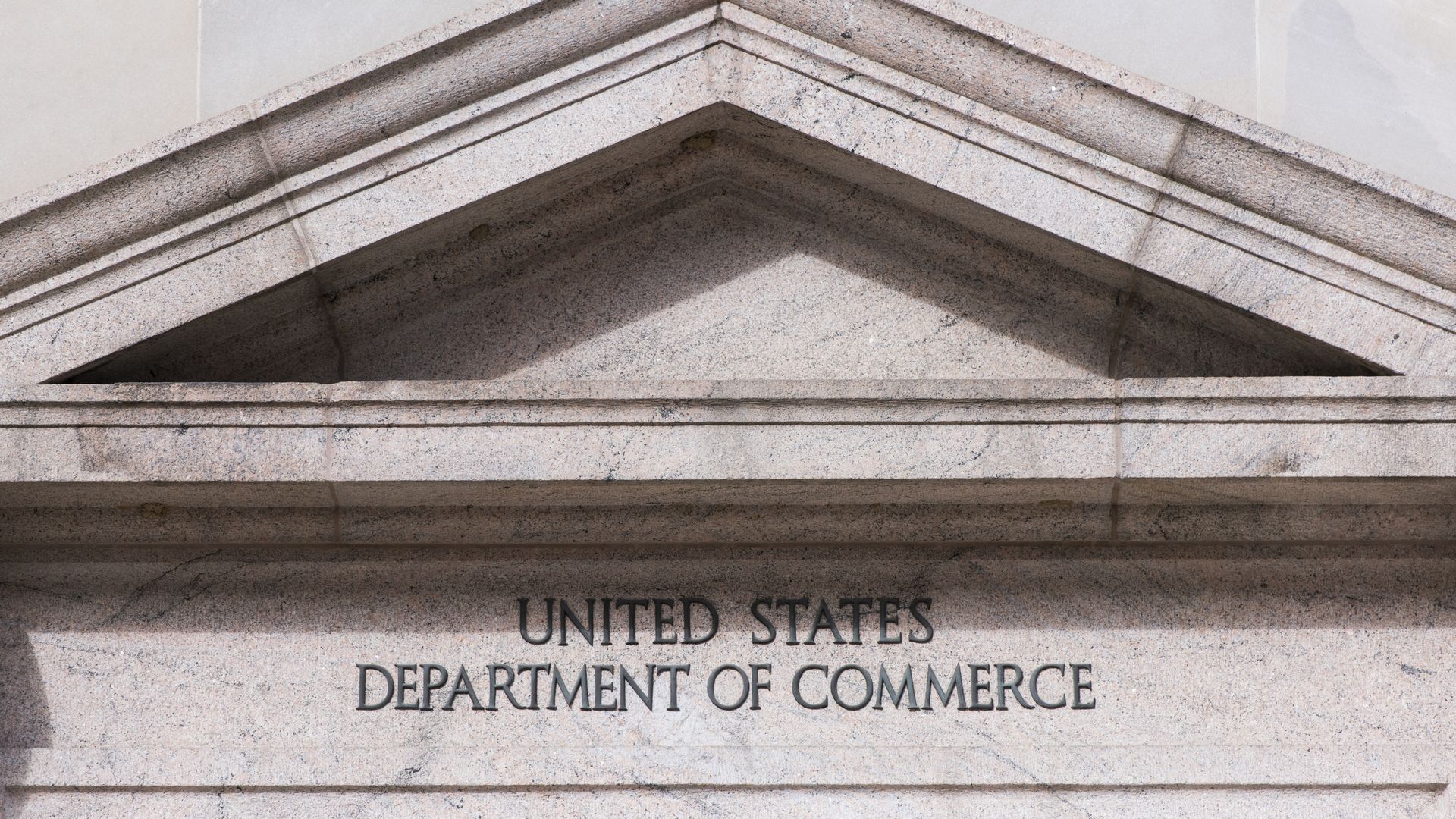 Tech's Washington representatives are working to shape the Department of Commerce's approach to privacy, with comments flowing into the agency last week ahead of a key deadline.
The big picture: From the halls of Congress to federal agencies to state houses, lobbying battles are raging as companies, trade groups, and their critics seek to influence how America regulates consumer data collection and its use.
Flashback: The administration initiated its look at privacy as new rules in Europe and California put pressure on U.S. policymakers to articulate how they think data should be gathered, used and secured. Industry also fears a patchwork of state regulations, hoping federal rules could be used to preempt them ahead of the California law's 2020 effective date.
Big Tech weighed in, as did other corporate players.
The Internet Association and ITI, both of which represent Facebook and Google, submitted comments to the National Telecommunications and Information Administration's comment process on privacy, repeating their calls for a federal privacy standard.
"We believe the way to achieve this is through a model that balances the various interests at play while being uncompromising in the protection afforded to individuals," said ITI in its comments.
"A comprehensive and technology-neutral legal framework for online privacy that applies to all entities in the internet ecosystem will not only help instill consumer confidence but also enable businesses and consumers to take full advantage of the possibilities presented by technological advances," said Charter Communications in its comments, as one of the several internet service providers that has called for national privacy regulation. Big telecom players are looking, in some cases, to break into the content and ad businesses.
So did the critics of web platforms.
Digital Content Next, which represents publishers and is a vocal critic of Facebook and Google, said that the rules should "avoid solidifying the dominance" of the web platforms. "Companies that dominate the digital landscape and have the ability to track consumers on virtually every site or app they visit are in a unique and privileged position," the organization said. "In the case of this kind of ubiquitous data collection by a single entity, there should be a higher bar."
What's next? The end result of the privacy comment process at the Department of Commerce may be to influence federal legislation.
"We have already indicated that there's a willingness absolutely within the White House to work with Congress on privacy legislation," Gail Slater, a top tech staffer for the National Economic Council, said at a Washington Post event last week.
But Slater added, "It's not a completely blank hall pass. We will expect to see certain parameters in that legislation."
Go deeper:
Go deeper