With Fortune snapped up by Thai buyer, the business press moves east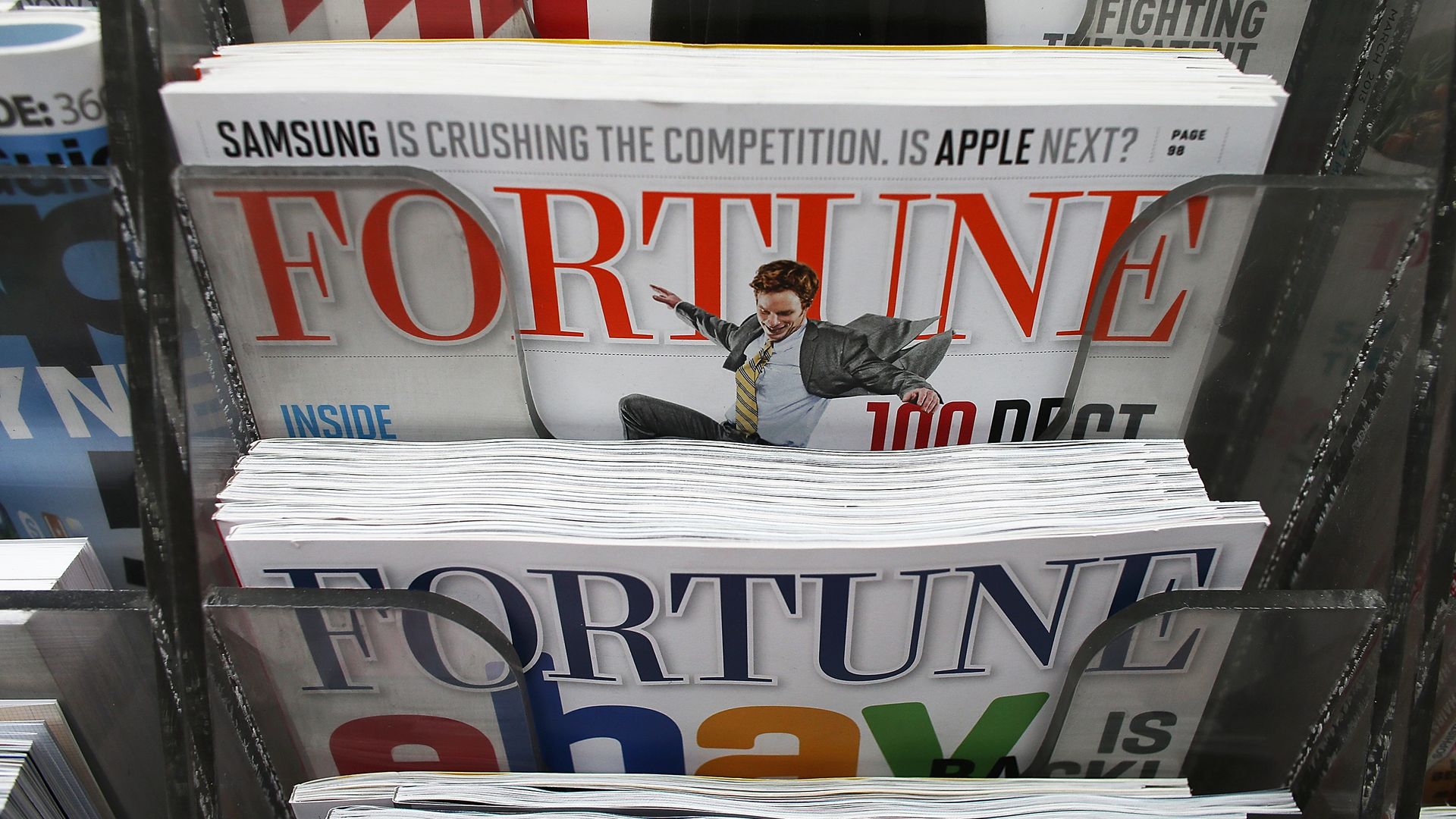 Thai businessman Chatchaval Jiaravanon has acquired Fortune magazine for $150 million, in just the latest example of a U.S. business publication ending up in the hands of an East Asian buyer.
Be smart: The day might not be that far off when there are no major American-owned business publications at all. Even Business Insider is German.
The similar moves in the space:
Uzabase, a Japanese company, bought Quartz for about $100 million in July.
A mysterious Hong Kong-based group named Integrated Whale Media Investments bought control of Forbes magazine in 2014.
Lachlan Murdoch is openly wondering whether his father Rupert might sell the Wall Street Journal. Should that ever happen, don't be surprised if that buyer, too, turns out to be East Asian.
Tech-rich Americans are perhaps more likely to just funnel money in the general direction of journalists, rather than buying trophies.
The bottom line: Journalists tend to have mixed feelings when their publications are bought for nine-figure sums. On the one hand, it's a vote of confidence in their work and a sign that it's valuable. On the other hand, the money is going to sellers, not journalists. If the buyers expect a decent return on their investment, then the higher the purchase price, the bigger the un-reinvested dividends the new owner might demand.
Go deeper