Inside Trump's car obsession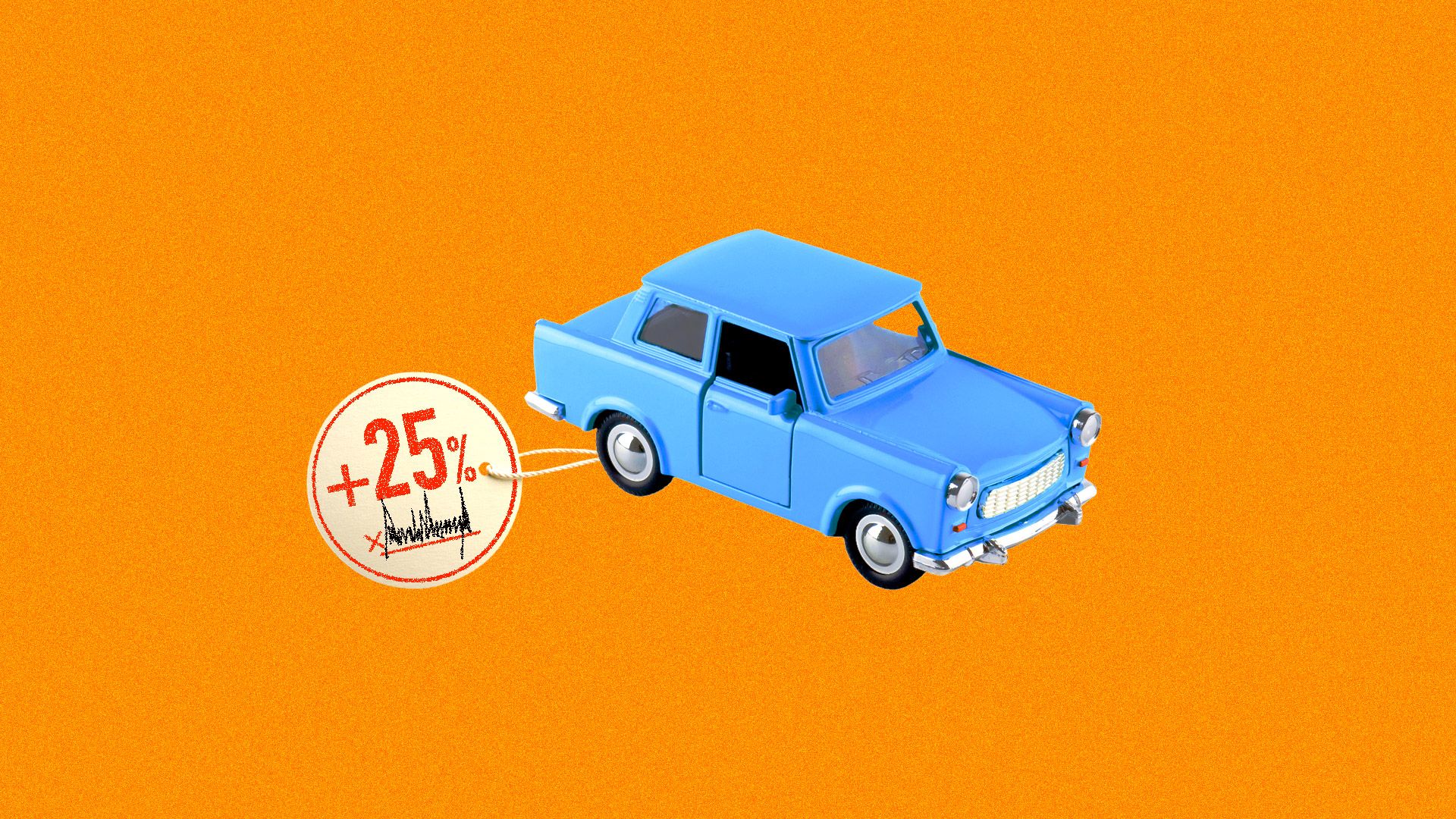 Trump is as jazzed as ever about hitting foreign-made cars with steep tariffs. Just about every member of his senior economic team besides Peter Navarro believes this is a terrible idea. But they haven't swayed him.
What's happening: With each passing month, his zest for car tariffs only swells.
Between the lines: Trump now views the threat of car tariffs as his best leverage over negotiating partners. He has privately told aides that he got a better trade deal with Canada because he threatened Prime Minister Justin Trudeau with car tariffs. And he says the same about the Europeans, according to sources briefed on his thinking.
"Trump says gleefully that the moment he started talking about maybe tariffs on cars, that [European Commission President Jean-Claude] Juncker got on the fastest plane known to mankind, comes straight over to Washington and starts offering deals," a senior European official told me. "This tells Trump that car tariffs is real leverage."
But, but: The Europeans haven't made any serious concessions to the Americans, and Trump is bound to get frustrated as the talks sputter on. Trump's lead trade negotiator, Robert Lighthizer, hasn't yet persuaded the Europeans to open their markets to U.S. agricultural products.
European officials walked away from their conversations with Trump at the UN General Assembly meeting with the impression that he was fixated on auto tariffs and unhappy about America's trade deficit with the EU.
What we're hearing: Trade law dictates that Defense Sec. James Mattis must provide a national security justification for any new auto tariffs. A source who spoke to Mattis more than a month ago said he was deeply skeptical about the idea, worrying that big new car tariffs could further strain relationships with allies. Mattis has not, however, made any final decision.
Reached for comment, Pentagon spokeswoman Dana White said, "We do not discuss internal deliberations."
Behind the scenes: There's no sense in the top ranks of the White House that these tariffs are imminent. But Trump still talks about them, so some aides worry he could get impatient one day and force their hand like he did with the steel and aluminum tariffs.
Go deeper:
Go deeper