Amazon takes on UPS shipping prices for sellers ahead of holidays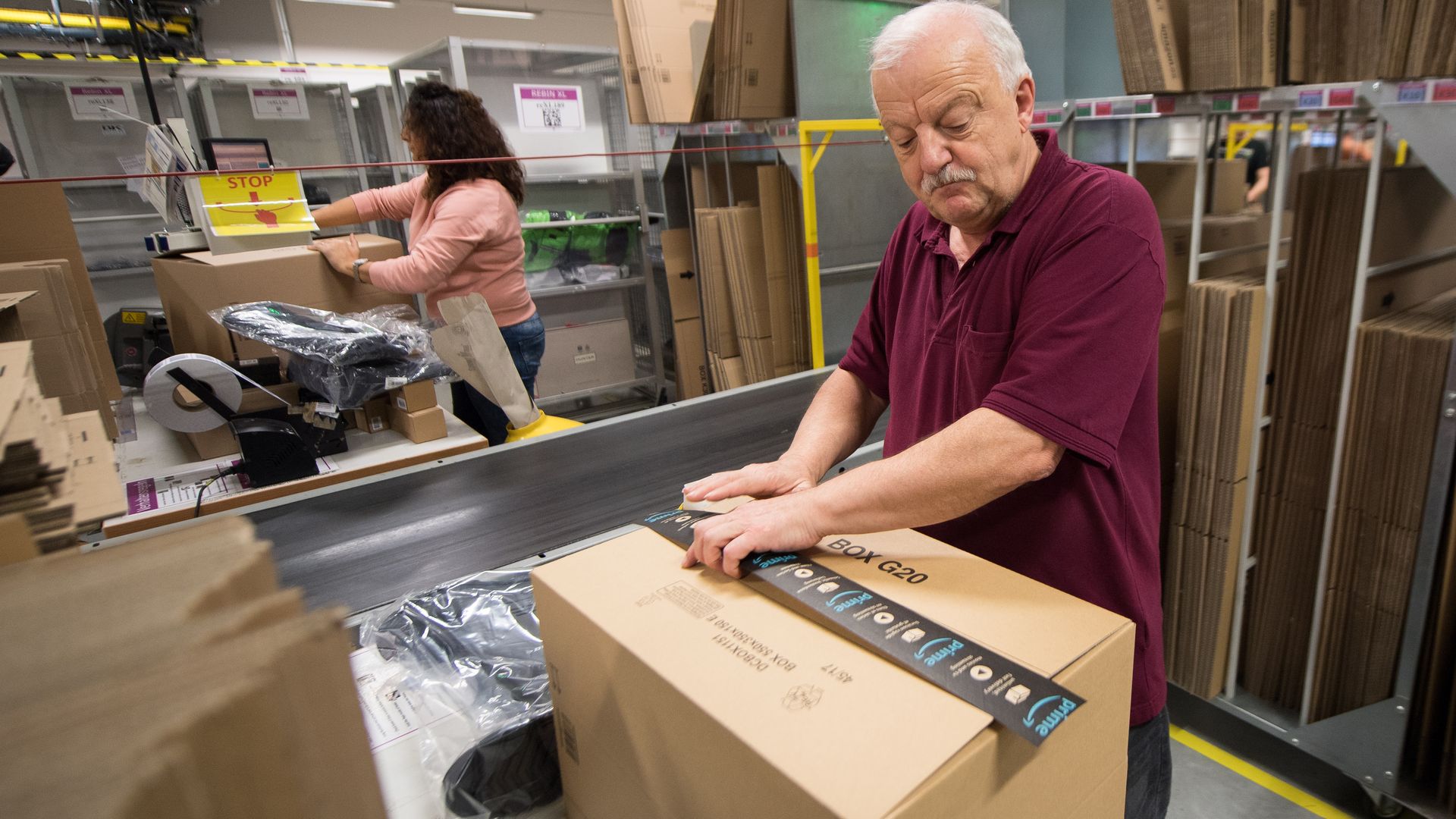 Sellers that are using Amazon's pilot shipping program in Los Angeles are reporting costs 50% cheaper than prices offered by UPS, CNBC reports.
Why it matters: Amazon is going after FedEx and UPS with steep discounts as it looks to court more sellers to try its pilot shipping service that launched this year. The discount program is an example of how Amazon is hitting the shipping companies hard, especially for the upcoming holiday season.
Go deeper