Marijuana legalization, daylight savings and other notable measures passed in the midterm elections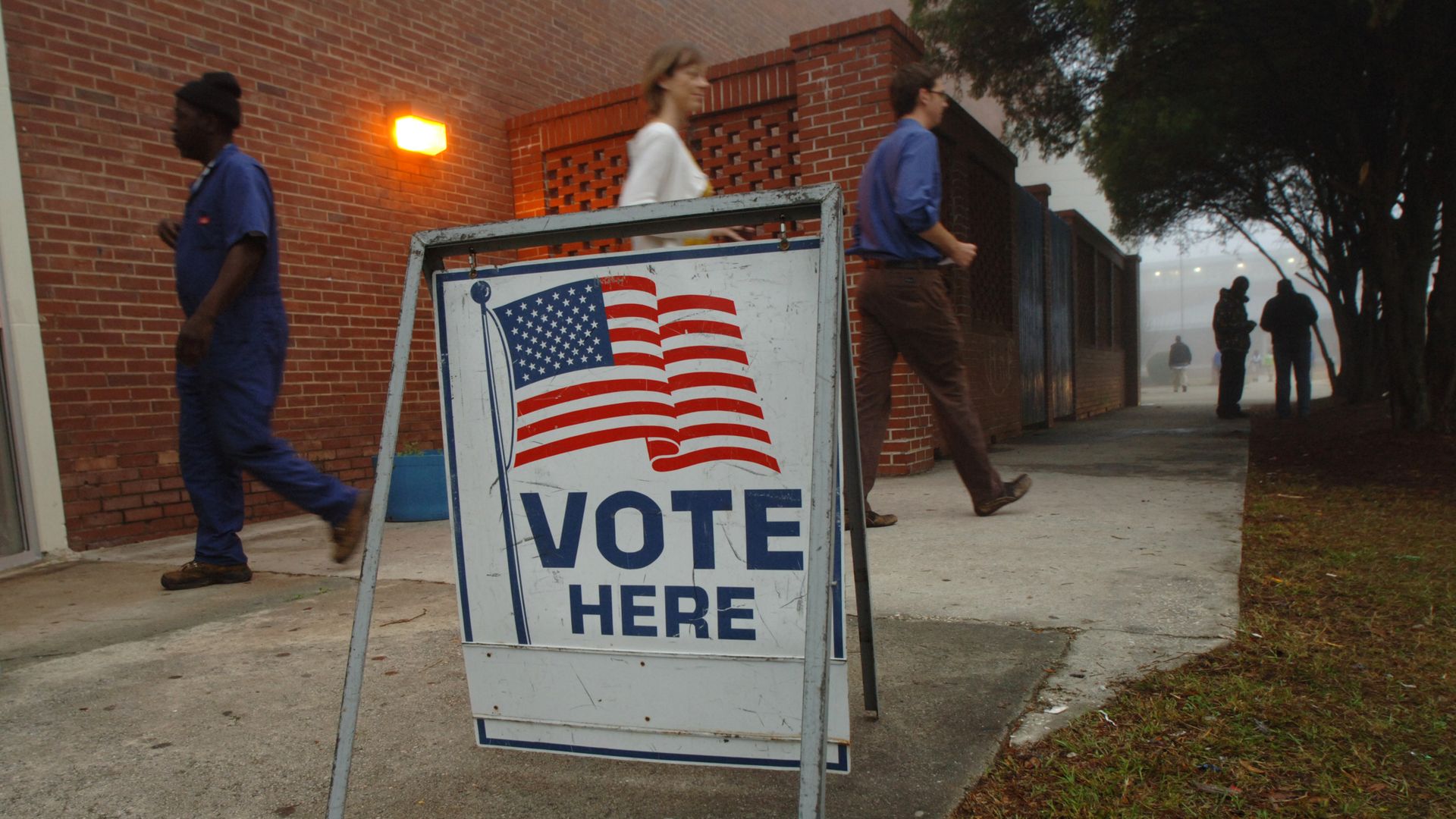 Voters across the country weighed in on hundreds of ballot initiatives in this year's midterm cycle on politically-charged issues such as abortion, marijuana legalization and criminal justice reform.
The big picture: The 2018 midterm elections produced a divided Congress that's emblematic of a split America. Amid partisan deadlock in Washington, states have largely become battlegrounds on such controversial issues.
Some notable measures:
Marijuana legalization: Michigan became the 10th state to legalize marijuana — including the District of Columbia — and first midwestern state to do so for recreational use. North Dakota rejected a similar measure, but voters in Missouri approved the legalization of medical marijuana.
Abortion: The matter was on the ballot in three states. In Oregon, voters defeated a measure that would have banned the use of public funds to pay for abortion coverage. Alabama and West Virginia approved sweeping anti-abortion language to the states' constitution, proclaiming that women have no right to perform the procedure.
However, the measures in both states will not affect abortion access unless the Supreme Court overturns Roe v. Wade.
Transgender rights: Massachusetts upheld a 2016 law that protects transgender people from discrimination in public places, including restaurants, hotels, hospitals, and stores.
Minimum wage: Arkansas will now raise the wage from $8.50 an hour to $11 by 2021. Missouri's hourly minimum will gradually rise from $7.85 to $12 hour by 2023.
Criminal justice reform: Louisiana approved a measure to require a unanimous jury for convictions, overturning a Jim Crow-era law that allowed for split juries.
Medicaid expansion: Three red states — Idaho, Nebraska, and Utah — approved initiatives to adopt the Affordable Care Act's expansion of Medicaid.
Daylight saving: Californians decided they no longer want to reset clocks twice a year. A measure they approved would implement a permanent year-round daylight saving time. But, it requires a two-thirds vote from the state legislature and a change in federal law to go into effect.
Homelessness: San Francisco will impose tax on big businesses to pay for new services to help curb the city's increasing homelessness crisis. The measure's approval is a major defeat for techies like Twitter and Square CEO Jack Dorsey, Zynga co-founder Mark Pincus, and Stripe CEO Patrick Collision who were against the measure.
Go deeper:
Go deeper