FDA planning proposal to ban menthol cigarettes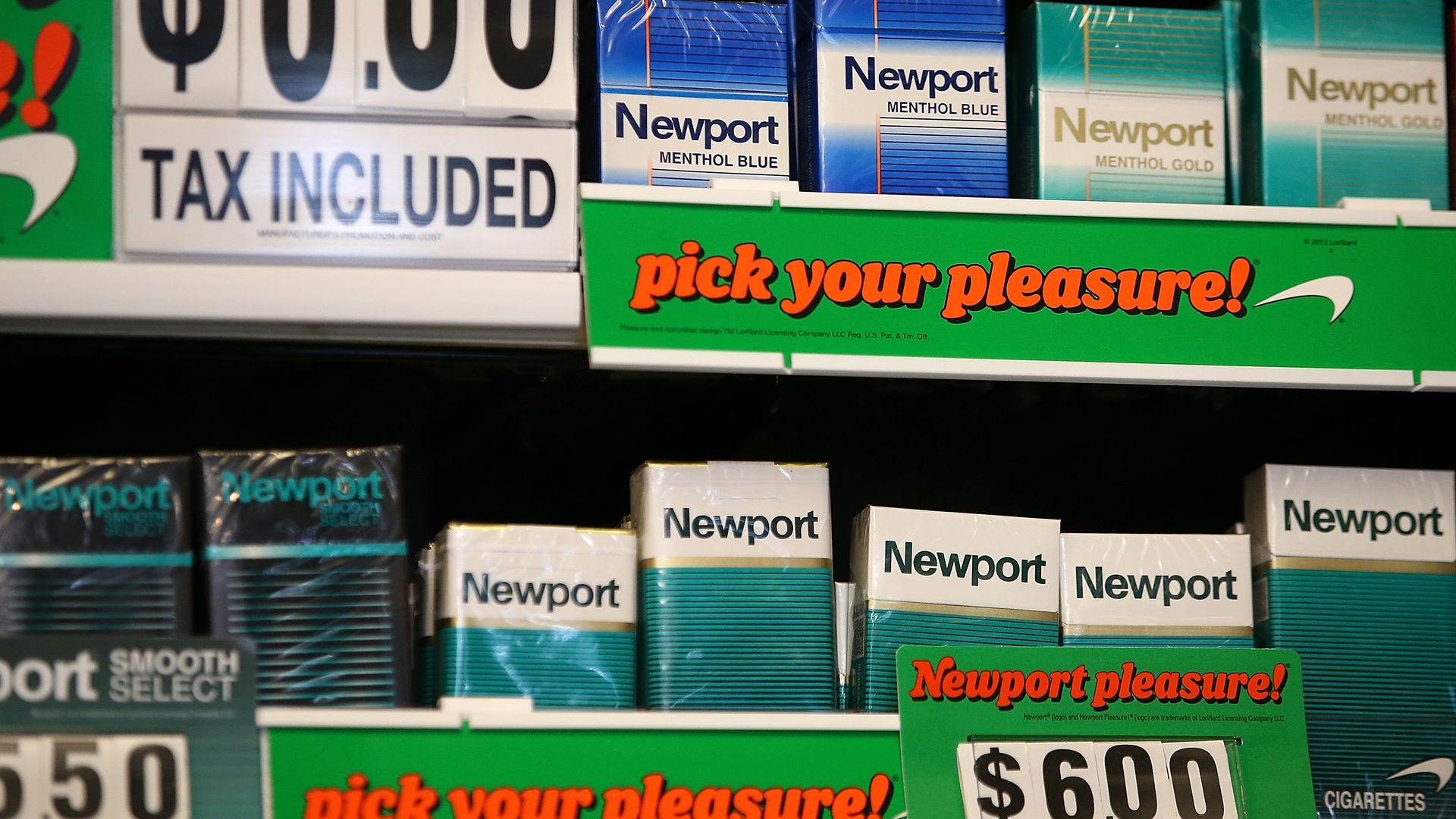 The Food and Drug Administration is planning a ban on menthol cigarettes, adding to the crackdown on tobacco and nicotine products regulated by the administration, the Wall Street Journal reports.
The details: Nearly 20 million people in the U.S. smoke menthol cigarettes. The plan would not take effect immediately, however, as it could take the agency a year or more for a ruling to be finalized, plus an additional year for it to be enforced. Earlier this week, it was reported the FDA may also put restrictions on the sale of flavored e-cigarette products.
Go deeper